Bali Guru Helps Feminists Regain their Humanity
September 30, 2013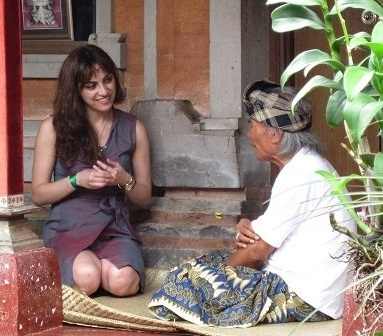 R, a
Balinese fortune teller, has scores of beautiful
Western women clients who are frustrated in love.
Feminism has poisoned their hearts, confused their minds,

and thwarted their best instincts.

by R

(henrymakow.com)

I live in Bali, Indonesia; I am R, Indonesian, male 67 years old.

I do reading palmistry and tarot cards, also teaching healing meditation..I have many western women clients, mostly American, some Europeans and Australians... I met all of them...yoga devotee, career women, New Age spiritualists, hippies, artists, etc...yes indeed they are beautiful and Intelligent..what surprised me they have one thing in common..one ultimate question toward me..
"HOW DO I GET ROMANTIC PARTNER?'..
They have everything: looks, beautiful bodies, attraction, success, money etc. These mouth-watering qualities amazed me..but they don't have husbands, boyfriends or lovers...I JUST CAN'T BELIEVE IT..ARRRGH...IT'S JUST SO WEIRD. I just thought this is very very wrong..sad but true..what's happening in western world?
I always ask them my first question WHAT DO YOU WANT??

Their intellectual feminist arrogant answers explode!! Bitching about everything. (Very loud). To be honest..very exhausting ...this selfish attitude overwhelmed me...
My second question to these women is WHAT DO YOU NEED??
Silent.. not a single word..no answers finally reluctantly they said: I HAVE NO IDEA! (very low voice) furthermore my question is WHAT DO YOU KNOW ABOUT MAN??..and again their answers is NO IDEA
My simple and humble down-to-earth advice to them is very human and I explained about Human Bond, Love, Intimacy, Compassion, Gratitude, Acceptance, Respect, Commitment, Integrity, Trust, Modesty, Care etc
In my spiritual view...women are suppose to be beautiful, intelligent , caring, compassionate creatures who can be Mothers, Sisters, Wives and partners to Men..this is Universal Law...we just can't fight against that..we must obey this law for our own good.
But these potential women have been devilishly brainwashed, intoxicated with evil messages by Extreme Feminism..with their illusive Men-phobia Agenda Power, Domination, Earthly Material Success, Selfishness, Competition, Fear, Hatred, Suspicion toward Men produce nothing but Emptiness, Loneliness and Unhappiness among Women and Men as well..It's is morally socially wrong.
MAY GOD BLESS US ALL
---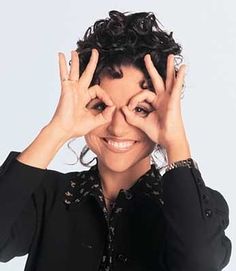 (left. Julia Roberts in the 2010 movie "Eat, Pray,Love" )

R adds:
After the famous Elizabeth Gilbert's Novel "Eat Pray Love" published in New York 2006 Bali was amazingly invaded by thousands single western females tourists from all over around the globe, more Americans come to Bali never happened before(during 80's and 90's very few Americans). Bali become more famous than before .It was unbelievably phenomenal. The Soul of old phrase "SEE BALI BEFORE YOU DIE" seem reappear. Great atmosphere, Energy radiates. Everyone talked about Spirituality, about the book..everyone get excited.
I admit EPL wonderfully successfully inspires people..people try to rediscover themselves with Retreats, exclusive workshops, free workshops, Art Exhibitions, Meditations, Festivals,Yoga, Ceremonies, Healing, Energy works, Reading, Gatherings, Parties, etc.
What can I say? this is a New Age era among Wifi, laptops and Facebook..Ubud (means Medicine in Balinese words) was the center of this activities. It's beautiful place very enticing, very inspiring full of passion.

I notice one thing..more very professional American spiritualist, American Yoga Teachers (Male and Females)come to Bali for one thing, only to get American, European, Australians clients(Mostly females) respectfully...when the job is done they go to Thailand or India for the same reason, no one get hurts..business as usual I am not trying to be negative but that happens until today. I have nothing against them..

Spirituality has become massive Industry around the world especially in US with around 7 mill yoga practitioners..hopefully It won't be much commercially exploited, sadly speaking

Interestingly..sometimes conversation go wild..because I've never been to US, I asked them HOW'S LIFE IN US?..strangely they rather not to talk about it...sometimes they answered LOUDLY...IT'S CRAZY EVERYTHING'S FAKE!! FAKE NOSE, FAKE BOOBS...FAKE SMILE.
..TOO MUCH

Very hilarious I laughed and I asked again WHAT ELSE??

They answered COMPETITION....VERY BAD..VERY EXHAUSTING; IT'S ABOUT WINNING!!
Then I replied SOUNDS SELFISH TO ME..SUPERIORITY COMPLEX..DON'T YOU THINK??
They Answered loudly YEAAAH THAT'S F***ed!!
And I said WELL...SPIRITUALLY SPEAKING..TO BE A WINNER, YOU DON'T HAVE TO BEAT EVERYONE'S ASS RIGHT? WHY DON'T YOU WIN THEIR HEARTS?
They replied HOW??...YOU'RE THE GURU...PLEASE TELL US
And I said EXPERIENCE IS THE BEST TEACHER..THE ENLIGHTENED ONE GURU IS CONSCIENCE! YOUR HEART!! USE IT WISELY
They smiled and said WOW...THAT'S SWEET GIVE US A HUG PLEASE!!
I did hug them
God Bless us all.