Illuminati Billionaires Love Marxists & Marijuana
September 28, 2013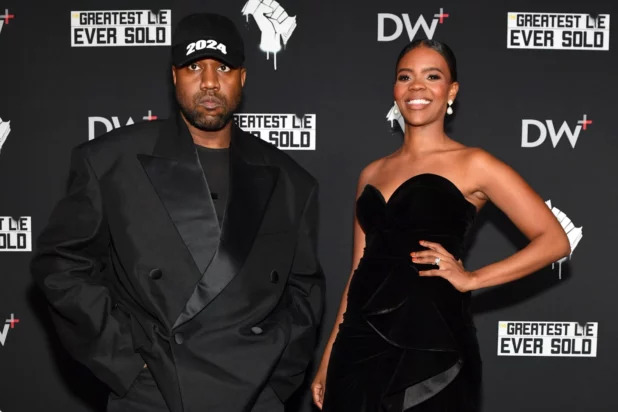 (l. Uruguayan President Jose Mujica with David Rockefeller, 98, in NYC last week)


Our South American bureau chief, Marcos, writes:
"As suspected, the Marxists from the
Forum of Sao Paulo
are indeed partners with the Western Illuminati.
Last week, Jose Mujica, the president of Uruguay who legalized marijuana consumption in his country, met with David Rockefeller and George Soros in New York, in order to discuss strategie$$$ to expand legalization of drugs in the region.
Meanwhile, crack use in Brazil has skyrocketed as has cocaine production in Bolivia and Peru. Last week, a load of
1300 kilos of cocaine was found in Paris
in a plane from Venezuela.
Venezuela, Bolivia and Peru (all Marxists) are huge cocaine producers. Brazil is the main consumer in the region, and Lula even gave Bolivia money in order to build what is called the Coca Highway to Brazil (because the drug helps Bolivia's economy). The Workers Party here is behind many NGOs which fight for legalization. This week a study was issued, stating that 370,000 Brazilians are addicted to crack only in the state capitals.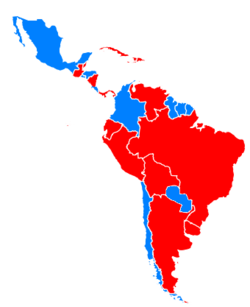 (left. Uruguay is a member of the Marxist Forum of Sao Paulo. Uruguay is not a producer, it is a consumer of drugs, like Brazil. Below is a map with the members of the forum in red. Only Paraguay, the Guyanas, Chile and Colombia are outside.)
Here in São Paulo, the governor tried to implement a plan to force these people into health care, but the NGOs said this was "against human rights". Now we have what is called Crackland in a large area in downtown, where they use freely, steal from people and prostitute themselves. You don't wanna go there for a walk.
Notice the dialectics: The Forum is supposedly pro-Iran, Palestine, Russia and China and haters of the US and capitalism in general."
See Makow Comment below article
---------
From "25 Seconds" (Caracas)
(Translated by henrymakow.com)
According to a statement
issued by the Presidency of Uruguay , Jose Mujica , 78 and David Rockefeller , 98, [met Thursday] at Rockefeller's residence in New York and exchanged ideas concerning the process of regulation of the marijuana market in Uruguay.
Rockefeller , a founder of the Bilderberg Group , the " club" of the most influential people in the world, is enthusiastic about marijuana legalization. Mujica gave a speech Tuesday to the General Assembly UN.
The Uruguayan President who once belonged to the Tupamaro guerrillas , said the meeting was a "crossing of the Rubicon " , which means that a decisive step knowing the risk involved . The expression recalls the decision of Julius Caesar to return to Italy , crossing the Rubicon river , without permission of the Senate.
However, Mujica said that Rockefeller is the " symbol of a reality " and that his party "always recognize the realities" .
The President reported that the billionaire told him that his father originally supported Prohibition in the U.S., "changed utterly after seeing its effects and went to the other side."
"He realized that ( the ban ) had been a blunder in practice. Thus he realizes that anti-drug and anti-narcotics policy are not successful " , said Mujica.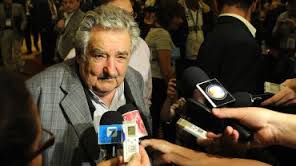 (left, Mujica, Marxist president of Uruguay. )
The President , for his part, explained the reasoning behind the legalization of marijuana in his country of 3.2 million inhabitants.
"The central thesis is snatch the drug market away from the traffickers and try to create a market of consumers who are not acting illegally. And when we detect an addiction, to treat it as a health problem," Mujica said.
On Monday ,Mujica, who has been described as the world's poorest president for his austere lifestyle because he donates his salary to charity, met with another billionaire investor George Soros, of Hungarian origin .
Soros , chairman of the Open Society Foundation , offered Mujica all possible assistance to the process begun in Uruguay. They agreed that the current general policy regarding drug trafficking is not working.
Soros then reasoned that changes can be made internationally in the future depending on Mujica's success, and offered to support educational programs in Uruguay to combat drug and other addictions .
---
Makow Comment-
Masonic Jewish central banking billionaires have always bankrolled socialism and communism because they want to extend their monopoly over credit to a monopoly over everything using
State Power as their instrument.
Apparently, they will now allow us to use marijuana to transcend their tyrannical hell.
------
Marcos continues:
The claim that the CIA killed Chavez is preposterous. Chavez was followed by Maduro, which is just as bad or even worse than he was. A tyrannical dictator, elected by fraud, who destroyed a rich country to the point where even toilet paper is scarce. If the CIA wanted to solve the problem, they would have taken Castro down.
In fact, it is astounding that the US takes no interest at all at a continent-wide Marxist revolution in their own backyard, while at the same time spending trillions of dollars in remote places such as Afghanistan. The Latin America turn to Marxism should be Washington's number one priority and concern, since the Left is already in talks with communist groups in America such as La Raza and unions.
Even among conservatives in the States, it is a miracle to find one that has heard of the Forum of Sao Paulo activities. Isn't it strange? The States are not taking any action against Marxism in Latin America because it has been decided that this is the way by which the region will be united as one of the ten areas of the new world order.
Another misconception is that the addicts in Brazil are peasants. Brazil is an urban country, with cities of more than 10 million people. A small rock of crack can be bought with a couple of dollars. Even a beggar can get enough money for his addiction. Drugs are a way to spread confusion and fear in society, and make people accept more readily solutions that come from a stronger government. It is a classical divide and conquer Marxist tactic.