"The Economics of Sex"
March 20, 2014
According to a video, "The Economics of Sex,"
the Pill has made sex a commodity,
one where supply far outstrips demand.
This is good for men but bad for women who
want marriage.
by Henry Makow Ph.D.To get our minds off more serious things,
the above is a witty little video on the theme of "Why buy the cow if you can have the milk for free?"
Its message is that the Pill has made sex (which men want) widely available and therefore marriage (which women want) more scarce.
Thus by "the laws of supply and demand," sex has become cheap and marriage has become dear. The video implies that women should unionize, and once more make marriage the price of sex.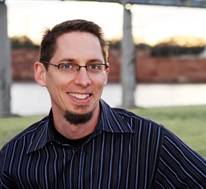 The video is by Mark Regnerus, left, a sociologist and one-man
"Austin Institute for the Study of Family and Culture."
Mark is a good guy. He showed that homosexual parenting is
conducive to child sexual abuse and dysfunction.
This earned him condemnation and abuse from the homo fascist lobby.
For a conservative sociologist, it's strange that Mark would ignore occult possession (feminism) which has brainwashed women to think the role of wife and mother is demeaning and oppressive. Moreover, it has convinced them to be "independent" and give sex away as a political gesture, much in the same way profligate gays refuse to use condoms.
TRADITIONAL ROLE
In the past, women competed to be wives and mothers. They sought to be "pleasing to men," which is the definition of femininity. This enlisted the full range of their personality, intelligence and talent. They were fully human.
Feminism, which is essentially lesbian, taught them that pleasing men is wrong. "You don't have to shave your armpits," they were told. Feminism taught them to please themselves. Now, to get the love they crave, they have nothing to offer but their bodies. They don't trust men so they can't love. Most have little intelligence, personality, talent or skills. Just insecurities.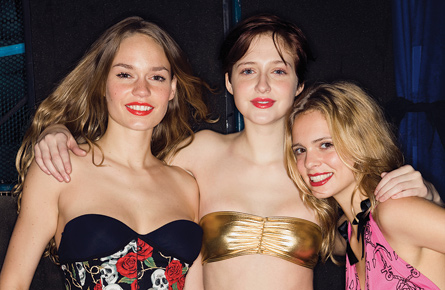 No wonder the "price" of sex has gone down. And so has the age.
The solution is for a young woman to leave this marketplace. Regardless of what her silly sisters are doing, she should reserve sex for marriage or at least, a long term courtship leading to marriage. Better to be alone than dehumanized and exploited.
These women will eventually attract the kind of men who want a lifelong companion and mother for their children. These are the only men these women should care about anyway.
AS FOR MEN
What interested me is Mark's assumption that men "need" to have sex with women. This delusion has tricked countless men and women into marriages etc. when otherwise they wouldn't have any time for each other.
The male sex drive is a combination of natural and social programing. Men should not allow themselves to be mere puppets.
Men and women were designed to fit like a plug and socket, active and passive. By fitting women with a psychological penis, they have lost their femininity. I can't believe there is much difference between them and having sex with an inflatable doll. "Hooking up" with them strikes me as a cheerless affair which also holds the risk of STD's.
Masturbating is on a par with anonymous sex if not superior. With easy access to porn, men can relieve the pressure whenever necessary and get back to work.
Today, a man needs a woman for one thing only, wife and children. This means she must cede her "independence" and sign on as "First Mate" to his Captain. If she cannot trust him, she shouldn't do it. She doesn't love him. Love for a woman is 90% trust.
----
Thanks to Peter for sending this link!
-
Related -
Lefty Putdown of Mark Regnerus and his Video
Makow -
Feminists Surprised their Daughters are Sluts
Makow -
Reclaiming Male Power in the Viagra Age

------------
The Vindication of Mar Regnerus