Mom Takes On Lesbians and Wins!
December 20, 2014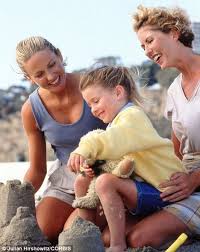 (left, not Sam and Ronnie)
Diane proves we don't
have to accept
inappropriate behavior
from minorities sponsored
by Illuminati social engineers.

"All of a sudden, right there in the classroom, they began kissing passionately, and the more masculine mom was groping the other mom's buttocks."
by Diane
(henrymakow.com)I am a stay at home mom
, raising three boys.
I was very excited to join a Japanese-style math program in my neighborhood. Similar to Kumon, it is a very popular method for kids to get an edge on math in their early years.
The first day of the program attracted only three students: my boys Paul and Michael, and a beautiful little girl named Anastasia. She was dressed in very expensive clothes and was just adorable.
When Anastasia's "parents" walked into the classroom, I realized they were a very masculine woman (short, spikey hair) and a very beautiful feminine woman. No biggie--I live on the Left Coast. They introduced themselves as Sam and Ronnie--I thought that was funny and sweet.
As the class began, the more masculine woman, Sam took out a camera and began filming Anastasia's every move. I was thinking--geez--it's just a math class; she is not graduating from Harvard today.
MAN HATERS
The lesson involved competing in a math drill; my boys were a bit disoriented. Anastasia was all over it, doing great, and Sam began cheering,
"That's it, Ana--beat those boys--show them who is smarter--go get 'em!"
It was like we were not even there. In between her cheering she would take more and more photos.
The two women were holding hands intermittently and kissing--between photography and cheering Ana on. The more feminine, and very attractive mom, Ronnie, told her, "Get your girl power on--go for it!"
I was proud of Anastasia. But I thought the young teacher should hold off on the drilling until the kids got to know each other a bit, because friendly competition means you need to be friends first and have a comfort zone. But the teacher was young and not attuned to the kids' feelings on the very first day. She was performing for us parents.
Anastasia - getting most of the correct answers--kept asking the teacher if she could get some water. The teacher finally turned to the parents and said, "She can't keep getting water."
The more feminine mom said boldly, "Oh, that Ana, she is so into expressing her independence and that is why she does that." I kept noticing the stress they were putting this little girl under. It was just a little math class, and she was being watched and photographed the entire time. She needed to relieve the stress.
IS THE COMPETITION NECESSARY?

During a break, my son Paul, 7, said, "Can we play a game where we
don't compete
, Its making me feel bad."
The more masculine mom burst out laughing ! I could not believe her reaction. Here I was feeling so proud of him for sticking up for himself, and she just laughed. The teacher agreed to start a new game. After that, they all had a lot more fun. And all three wre able to show cooperation and kindness.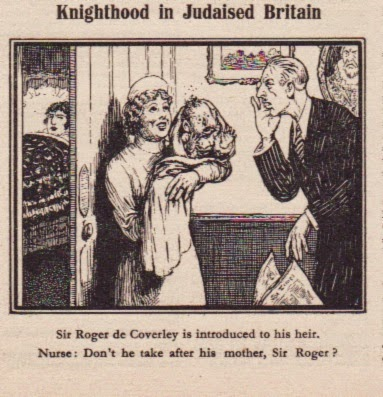 (left, not Ana)
As the kids got more relaxed, I made some small talk with the moms. I complimented them on how adorable and outgoing Ana was, and the more feminine Mom said, "She gets the great looks from her Nordic sperm donor and her outgoing personality from me."
I said I appreciated their eagerness to photograph their daughter, but please do not use any photos of my kids on social media, and do not photograph them--as I was very private about that.
They got a little bent out of shape at me, and the teacher said the rest of the class could be without parents. All of a sudden, right there in the classroom, they began kissing passionately, and the more masculine mom was groping the other mom's buttocks. Ronnie looked at me and said, "Well, we will find something really good to do in the next half hour." My son glared at her, and looked at me in a very confused way.
Sam was trying so hard to look like a male, chinos and men's sweater, but the facial features and large hips were unmistakable. I was not sure if my sons would know if she was a woman or not. Either way, their French kissing and groping in front of my kids was unacceptable. I would be mortified either way--if a straight couple or a gay couple did this.
CONCLUSION
The next day, I talked to the school's owner. She was absolutely horrified--had to sit down in her chair-- when I told her about the sexual display in front of children. She was also concerned about the photograpy. She said she would not allow them in the same class as my boys.
I never saw them again at the school. There are different policies now. This story is not a comment on sexual preference, but about unacceptable behavior that people are supposed to just accept.
I saw Ana and her family again at the mall, and wouldn't you know it, Sam had her camera and was photographing Ana playing with a holiday display. The poor little girl has a 24/7 paparazzi!
I admit I hid behind the display to avoid them!
------
Related -
Makow -
Hollywood Hypes lesbian Jewish Parable