February 12, 2018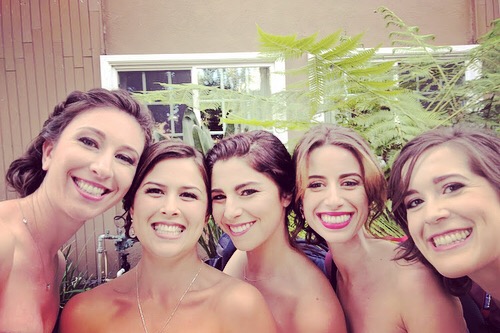 (AZ is second from right)
Porn Culture, Tinder, Online Dating, & the loss of
meaningful connection between the sexes:
Related - Marriage-minded women are confused and depressed
by AZ
(henrymakow.com)
It's 2018 and you think that people would be more connected than ever via technology. However, having true deep meaningful relationships has been lost to the pursuit of quantity over quality. Everyone is seeking something better than the next: Truly a form of selfish behavior and not genuine love.
The reason people are so self-seeking nowadays and refrain from marriage is the obsession with sexual pursuits. Who is the best looking? Who can give me the best sex? Me. Me. Me. What about asking about the person's character and other qualities they can bring into a loving relationship?
If anyone has been with someone based on sexual attraction and lust, you will know that soon fades after a few months.
Our culture no longer promotes the value of building something that lasts. Most people grew up programmed by the Hollywood culture of rampant narcissism. Most people have an unhealthy level of narcissism which bleeds over into the rest of their life and relationships.
Wasting some of your best years just chasing people through online dating and hookups causes lifeong regret. A lot of people don't want to take the time to do the work to get to know someone deepy. As soon as it gets difficult, people now can go online find someone else and have sex easily with another.
MEN
Porn culture also lies to men. No woman wants to marry a man who was with a multitude of women. There is nothing attractive about a man who is a player and not connected to a deeper purpose.
Also, women are now obsessed with using social media sites such as Instagram and Facebook to gain male attention only through their sexuality and looks. Nothing wrong with a woman embracing her beauty, but there is a line. You get what you put out there in the world. Just be realistic about how you show up online and in the real world because it matters.

We live in a time where men forgot how to be men and women forgot how to be women. It is like we are all confused adult children running around looking for the next toy.
We need to bring back healthy knowledge and interactions between men and women and know how we are different and respect one another and our differences.