July 15, 2018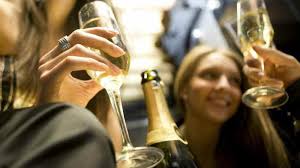 Tongue in Cheek?- Journalist's Call for Curfew for Men is another Example of Misandry
A female reader, GK responds
The author, Melinda Houston, thinks it's an awesome idea to dictate to men when and where they should be permitted to show up. She is referencing a suggestion from a letter by one Gretel Lamont, of which my cursory search came up empty-handed. The suggestion "... is simply to ban all men from being on the streets or on public transport after, say, 9.30pm..."
She says that this restriction is already in place for women. Well, that's Australia, so I can't prove it either way. And most know how one country affects another and mind-sets ooze across continents. Also, the controllers set up test cases here and there, just to see what will fly and we become the test cases for their little experiments.
This proposal is the worst attack on the male character and male freedom that I've ever witnessed because it goes beyond accusing to actually attempting to restrict movement, to cage up, so to speak. I feel both infuriated and heart-broken. Heart-broken, because of all the good men in my life, from father to husband, etc. All I see is how much they give, how hard they work, how decent they are, how important to so many areas of life. Separatists are THE DUMBEST PEOPLE IN THE UNIVERSE, ANY UNIVERSE!!
Infuriated? Yes!! And selfishly so. They want to remove from me that which completes me, compliments me, protects me, and so much more. This is messing with Creation itself!! The Great Balance that keeps sanity and cohesion afloat. Now I ask, when will it stop!!? T
he author's last paragraph practically begs that this restricting of men becomes law. To my brothers, I say, I will defend you forever, for you have defended me for millennia. This evil aberration will be eviscerated.