Why is it so Hard to feel Gratitude?
November 28, 2019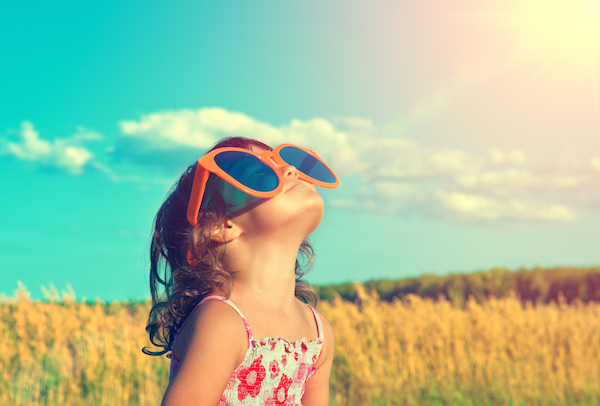 Today is Thanksgiving in the US.
Have you noticed that no matter how poor people are, anywhere in the world, they are all engaged in a desperate struggle for survival?
No matter how bad their life is, they want more of it.
This survival instinct is mirrored by all people no matter their material status.
Life must be pretty good if people cling to it so tenaciously.
However, if we compare the time and energy we devote to our survival with the time and energy we spend feeling grateful for life; well, there's no comparison.
I doubt if we spend one per cent of our energy feeling grateful for the thing we love so much that we dedicate the other 99.9% to maintain.
Part of the reason is that we don't know whom to thank because the Illuminati have stolen God. God gave
us the miracle of life.
Thank you, God!
Not only do we
not
feel gratitude, but we are actively ungrateful.
I'm pretty comfortable but hardly a day goes by that I don't rue some investment decisions I didn't make 20 years ago.
"Enough is always a little more than what one has," wrote Samuel Butler.
Thanksgiving is a time to think about the glass half-full rather than half-empty, a time to think of what's right instead of what's wrong.

And while many have been traumatized by politics, we can be grateful that we still have democracy and a large measure of freedom. Let's not take that for granted either.
New First Comment from ML
We are actually commanded to be thankful and to rejoice. Paul said, "Rejoice ALWAYS, and again I say, rejoice!" We are told, "Giving thanks always, in all things, for this is the will of God for you." We are told that in the beginning men failed to thank God and give Him praise and glory! It's pretty easy to thank Him if we realize that He works all things together, or EVERYTHING, "to good" to those who love Him and are the called; in other words, even the bad-seeming things are working out together with the good-seeming things, for our total good, if we are His people! That's how great Our God is! Romans 8:28.
We make huge one-day holidays out of Thanksgiving and Christmas, but Thanksgiving and Christmas happen every day, for "He daily loadeth us with benefits" and "His mercies are new every morning." Jesus, God's Son, was the Gift He gave us for Our Salvation and the Path to Eternal Life. We have Him every day in our lives, to bless and load us down with truth, joy, love and gifts unspeakable. When Christ went to the cross, He took captivity captive and gave gifts to men! We are the recipients and beneficiaries of all He worked for us there that day, and it is glory to be in the know of that and to be under the rich flow of that!
Peter Wrote:

Usually, because people have never been truly without. The ingrates are usually those with enough who want more. Having lived in Africa working with the poor out in the bush I have seen children make toys from coat hangers and shoe polish tins, rubber inner tubes, and food tins while their mothers walked ten miles for well water. I never heard them complain. The men came out with an oft-repeated "Mr Peter we are suffering" daily and they weren't doing more than stating a fact. As a 26-year-old paid $30 a month they knew I was not Santa Claus but were pleased I was there.
Having to boil water always for drinking, catching Malaria and doing without phone or electrical devices, my bi-weekly treck to the Capital in a Missionary's truck was a joy.
Later years saw me travel throughout the Middle East, North Africa and India and Pakistan. Deprivation? Go to Mumbai or Kolkota and ask if you would like to live under a plastic sheet on the roadside. So, Henry, it is easier to be thankful yet I too drift into the "I wish I had a newer car" syndrome.
2 years I tasked my youngest son to write a list of 100 things he was thankful for - he declared it impossible and once I explained, came up with a list within ten minutes. Give thanks to God every day for food and friends and home and shelter and electricity and shops with products in them (Romania didn't nor did post-Soviet Russia), internet shopping, freedom to worship, a job, warm clean water, a bed, sheets, white goods. The list is endless.
Once practised daily the gratitude becomes normal. Do we have all we want? No. Do we have all we need to keep body and soul together? Yes. Did the poor complain in Africa and India? They begged and they sat in the dust but I have heard more complaining at Macy's on Sale Day than I have in the developing world.
And the greatest thing to be thankful for is Salvation through Christ a free gift.
James 1:
17
Every good gift and every perfect gift is from above, and comes down from the Father of lights, with whom there is no variation or shadow of turning.
Happy Black Friday where Mammon rears its ugly head.