The Struggle to Be Human
January 2, 2021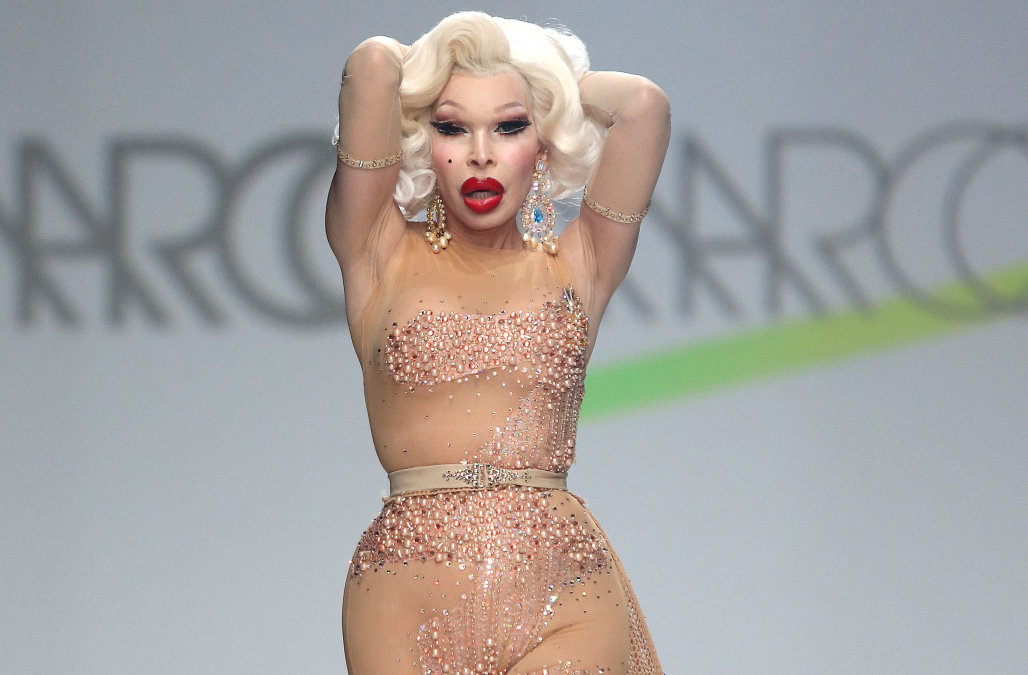 (Society has been satanically possessed. Ugly and frightening is the new chic.)
It's getting harder and harder to be human. But the choice is ours. Are we going to let God or Satan (represented by the Cabalist central bank cartel) program our minds?
Do we identify with God, and Eternal Life in the spirit, or the animal form we take on earth?
from Sept. 22, 2018
by Henry Makow
The Illuminati controls and exploits its members by perverting and corrupting them.
We are under constant assault by occult forces that seek
to induct us into their satanic cult at the lowest level.
We've been inducted into a satanic secret society. This is kept secret from us.
When I watch TV or peruse the news, especially the
Daily Mail
, I find myself disliking people.
The mass media seems dedicated to degrading us. Social media ensures that we hear about every complaint, altercation or foul deed, whether horrendous or trivial. It seems society has descended to a lower level.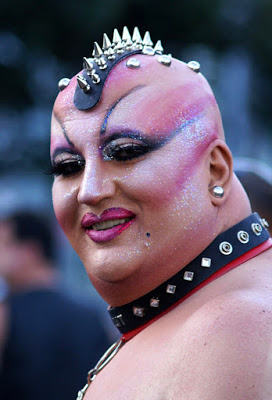 We become what we worship (love.)
or the devil (sex & money.)
The people in charge have a clear preference for the latter.
It's becoming a crime to disagree with them.
Or a mental disorder.
Satanism is chic these days. But don't kid yourself, folks, the goal of Satanism is to destroy you. The purpose of Satanism is to destroy humanity.
Ironically, Satan administers God's justice. As we become more depraved, we are unworthy of life. A cleansing nuclear war is Divine justice.
CONSTANT DISTRACTION
Distraction is a form of satanic possession. We spend our time chasing the buck even though money is just a mental construct, an entry on the Rothschild ledger.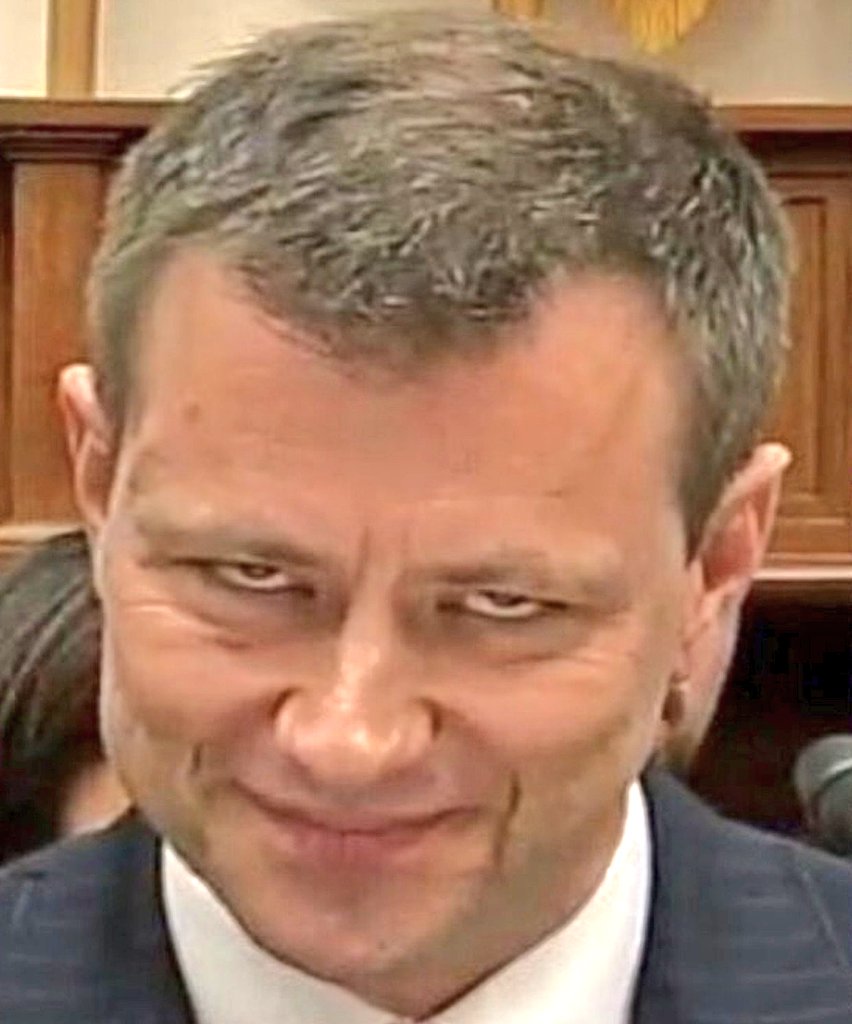 (Peter Strzok. The Left is satanically possessed.)
Do you think they can't find a pretext to erase the ledgers? To shut the banks? To erase our hard-won nest eggs? Money mutates and becomes whatever we want. But it is just a mental construct that everyone agrees on.
Another major distraction is sex and romance which are nothing like they tell us. They have become a surrogate religion.
We are supposed to love God, perfection. This is our compass.
We are starved for love, God's Love.
God is the principle of our personal and social development. If only we knew how to feel it. God is Love.
HARDER TO BE HUMAN

The purpose of life is to wake up. Selfishness is sleep. But I am becoming more selfish not less.
To do something for someone else, beyond this online mission, is not something I seek. To listen to a neighbor's retirement apprehensions. To inquire about an elderly friend's illness. To take an interest in anyone but myself.
I work at home. Most of my routine human interactions are clerks or cashiers. I rely on them for human contact. They're required to be friendly.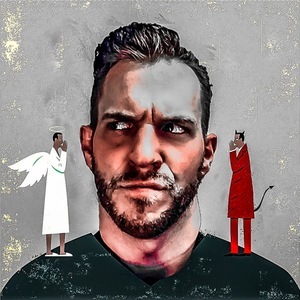 You need to give love in order to get it. But I have enough so why should I? I'm stingy.
I don't get another dog because I'm lazy. I have done a cost-benefit analysis and dogs get the better of the deal. (Tariffs!) I don't want to stand around while my dog sniffs butt. I prefer to have a clean carpet. Am I bad?
"The human race is doomed," a friend said. "We like each other less and less."
I can barely remember to water my houseplants.
Yet I once wrote, "We are rich in proportion to the things we love." I believe our role is to channel God's love.
But it's an effort and I am lazy.
Are people loveable? Many are.
My radar searches for signs of humanity in others but I am not a shining light in person. To be human, I need more human interaction
.
This is my struggle to be human. What's yours?
----------------
First Comment from M.A.
Good article, my struggle is similar to yours - I am definitely becoming more selfish as I age and grow in experience.
I despise humanity, I used to love people when I was younger, always looking at the best in others and giving others the benefit of the doubt when wrongdoing occurred... forgiving, forgetting, justifying. I was hopeful that in every man God dwelled and that everyone could be touched by Christ. Things would get better, the world would change, a new age would eventually come about.
I left on lonely pilgrimages, prayed constantly, dedicated my life to God and suffered everything that goes along with imitating Christ.
Unfortunately, now I feel as if I was naïve.
After years and years of Christian living in obscurity and darkness, doing what was right and pleasing to God, loving my neighbor, fighting the good fight.. what have I received for it all? Nothing. It was all in vain. God leaves his servants to languish in obscurity. I go to Church and people don't even look at me, the priests think I am a great sinner and sigh at me or laugh if I go to confession. Its a real kick the teeth, but I don't have any ego left so its no big deal.
The only consolation is that I experienced things others will never experience because of my own initiative to love God. I feel like I went the whole way and touched the divine and felt His love totally. But that was a long time ago.
Now I am left bitter, full of indignation, no hope, a dislike of God and so-called humanity and the funny part is I never yielded an inch to the world or was totally overcome by it. But now that my spirituality is dead, the world tempts me, I constantly think about money and women, everything in this system promotes this thinking and I am a slave to it.
Even spending a moment to contemplate this makes me angry, as I think, "What a useless waste - Man up, get to work, stop complaining, make money, go to school, fight harder, never mind God He won't help you, He's a waste of time anyways, if anyone gets in your way crush them, go-go-go."
Ultimately, my struggle is that my spirit died and I have no ambition or ability to revive it and rise to a higher plane again.