Feminism is Racism Against Men
March 13, 2013
by Cecil Washington

(Feb 13, 2010)

(for henrymakow.com)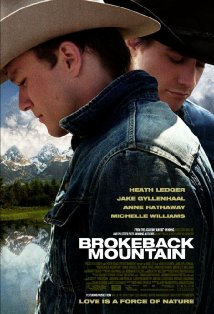 I'm a black American. Perhaps that is why I see radical feminism as a way of laying pre-Civil Rights Era perceptions of black men onto everyone who has a penis. Meaning that all men, no matter who or what or where, are being labeled as sub-human. Men, and not just the swarthy ones, are lazy, knuckle-dragging, violent rapists in the eyes of feminist thought. All feminist women of today are relegated to the pedestal that white supremacists reserve for white women. Feminist women also get another benefit in that they get to be the slave masters over the men, who are their slaves. Non-feminist women are also slaves, but at least they may have a chance for freedom if they join the winning team, keep their heads down and/or keep their mouths shut.
Perhaps today's feminism is part of what Neely Fuller Jr. calls a refinement of racism. Meaning, that racism mutates into newer forms in order to maintain a system of control. In this system, a few powerful white people control non-whites and non-powerful white people. If that is the case, then feminism, a.k.a. Racism 2.0, is coded, tested, upgraded and maintained by feminists.
I swear I'm going to see white men and Asians shining shoes on the corner before it's all over. To me, things could get to that point. Look at the mass unemployment in traditionally male dominated industries. Look at the logic that churns our collective mental computer: WOMAN > man; WOMAN = TRUE; man = FALSE.
THE FILM THAT INSPIRED THESE THOUGHTS
All readers of Henry Makow must check out the movie "Alexandra's Project", a movie that portrays how European white men (or any man in a western country) can be tortured by the "wrong woman", aka, a radical feminist.
Steve, the protagonist, is a kind, loving, caring father and family man, working his way up the corporate ladder. He has reached middle aged and is still shown to have the body and stamina of a man half his age (as proven by him exercising in the nude in a few frontal scenes that I could have done without.) He handles all conflicts with the wife and children without rage or profanity. At work, he is a just boss who is admired by his subordinates and rewarded by his superiors. The man, for all practical purposes, is as close to perfect as you could get without being Jesus Christ. There is no reason for anyone to hate the man. Anyone, that is, except his wife Alexandra.
Alexandra is definitely the woman from hell. In fact, she ought to be considered an agony-tagonist, were there such a word, for the way she tortures Steve on his birthday. Yes, that's right, the story takes place on the poor guy's birthday. His only crime was not having the telepathic ability to figure out why his wife had been unhappy. Well whose wife has not ever been "unhappy"? Whose husband, for that matter?
Alexandra videotapes her endless lists of grievances for Steve to watch when he comes home to a darkened house. After scaring the poor man to death by faking a lump in her breast, she accuses him of only loving her for her body and of extreme selfishness.
So to liberate herself from his oppression, she admits to becoming a prostitute, dominatrix and an adulterer with the next-door neighbor. All of this is done while Steve is at work, paying the bills for this psycho. She also does not have the courage to do this in person. It is all done via video and remote camera.
The coups de gras is that she has managed to kidnap his children. After he collapses lifeless in his chair, pretty much dead in spirit, the object of his wife's affair (and remember, he's just the affair object, NOT the only man she's slept with) holds him at gunpoint while he also lays blame on Steve and tells him he's going to erase the few video images that Steve has on the DVD. I was hoping that Steve would have wrestled the gun away from the guy, shoved it in an orifice and pulled the trigger. However, the loss of his children seems to have been his Achilles' heel. Once he realizes they are gone, Steve truly has no incentive to fight.
I was totally unnerved by the end of the movie. I was shaken worse than when I saw "Eyes Wide Shut". I felt almost as bad as I did when I watched "Roots" and saw Kunta Kinte get his foot cut off. Well, Steve got something cut-off all right, albeit in spirit. He was mentally and spiritually castrated----for nothing.