Neurologist Andrew Moulden - Vaccinations Cause Many Sicknesses
April 2, 2019
(left, Canadian neurologist Andrew Moulden, PhD. MD 1964-2013 explains it all here in 20 six-minute segments. He was told to play ball or have the ball taken away.)
The healthcare industry cannot leave sickness to chance. It is a bigger business than war.
poisoning the general population with vaccines. He showed how vaccines were responsible for causing "microscopic strokes"
by limiting the flow of oxygen in the bloodstream reaching capillaries.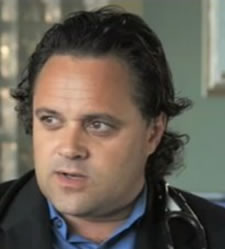 The takeaway is that the world is divided between a relatively small number of people who profit from the central banking fraud and the sheeple who are exploited by it. The former include our traitorous political, cultural and business leaders. Whether it is migration, sugar, chemtrails, gender dysphoria or vaccines, we are being poisoned. A satanic cult such as Western society controls and exploits its members by perverting, corrupting and making them sick.