Foul Play in Death of Michael Collins Piper?
November 20, 2017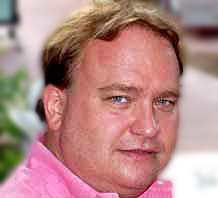 Michael Collins Piper 1960- May 30, 2015
Tony Blizzard was Michael Collins Piper's friend
and colleague on The Spotlight and American Free Press.
and I wondered if they took their revenge.
By Tony Blizzard
(henrymakow.com)
I gave it much thought BEFORE he died. His death confirmed my suspicions although I have not one single fact to back them up.
I think because of his talks with Muslim nations, and Muslim friends he made, he became hooked up somewhat with Mark Glenn. Glenn had sent me a really nasty email over something - I never figured out what - demanding that I take him off my mailing list. Figured it probably had to do with his love match of Christians and Muslims. I have no problem writing that the Koran promotes the killing of all "infidels" and that Christians are considered infidels by them.
Later, I was perplexed at Mike's acceptance - and insane argument for - Sandy Hook and Boston essentially as presented by the media until I saw that Glenn was of the same identical mindset. This made me believe that Glenn had developed some sort of influence over Mike's thinking. In fact, I learned of the similarity because Mike mentioned it, using Glenn as a backup to his take on the events.
Then, when Mike chose the option to go live in Glenn's "guest house" that thought was confirmed in my mind. I invited Mike to come live with me but told him it would not be all that easy for him with his walking problems.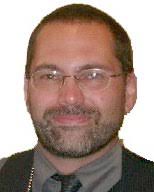 His emails to me became depressed, even when traveling across the country with Glenn, left. After he was established in the house, they were even more depressed, as though he was being pretty much isolated from the world. In fact, he wrote as much. Before the place burnt down he emailed me that the railing of the porch to that house had been sabotaged, broke when he pressed against it, and he almost fell a distance to the ground. He was definite about it being done on purpose. Shortly later, he was extremely unhappy about being dumped into a motel room with no one he knew around him after the fire, the circumstances of which I never heard.
Either the day before he died or the day before that, can't remember, he sent me the first upbeat email I had from him since leaving DC. He relayed that he was about to start writing in earnest exposing ??????? He didn't tell me what but it was obviously big. Wish I still had that email but I had a computer crash since and lost all the emails.
I believe there was likely a plot to get him isolated where no one knew anything about him. For one thing, like most such murders, the police authorities didn't wait for any sort of autopsy to declare it a "natural" death. In fact, I've never been able to discover what that "natural death" was supposed to have been. There was some talk about a heart attack but nothing official that I ever heard or read.
Mark Glenn wrote Henry Makow in July 2015
Mike was sick. Exactly a year ago, he underwent quintuple by-pass surgery to relieve 98% blockage in his arteries. After surgery, his heart operated at only around 25% of its capacity. In the 5 months he stayed with us, he had no less than half a dozen different heart 'incidents' that were more thank likely heart attacks of some sort. I personally took him to the emergency room several times because of it. He was in excruciating pain 24 hours a day from the neuropathy in his legs and feet, pain so severe at times that he found himself breathless and dizzy.
Adding to Mike's physical misery was watching as slowly, bit by bit, people in this 'movement' surrendered their ability to think rationally in favor of indulging in self-gratifying sensationalism. Gordon Duff has been a significant contributor to this unfortunate development and his latest madness stating that Mike was 'murdered' is just more of the same. Please do not do injury to Mike's memory by throwing gasoline on Duff's latest act of arson.
Blizzard final comment-
Absolutely Mike was sick. But I think there is some exaggeration there. I had at first thought that his strange take on Sandy Hook was due to his thinking becoming confused. But his manner and use of crudity in defense of his stand there was just not like Mike at all. At times I wondered if he wasn't taking some pain drug which was rendering him delusional at times, which could explain his behavior to a point. I also wondered a bit if there could be some drug-related paranoia in some emails but that last was just like the old Mike. All in all, for me the weight is as I wrote before.
--------------------
---------------
---
You can find this article permanently at
https://www.henrymakow.com/2017/11/foul-play-collins-piper.html
Henry Makow received his Ph.D. in English Literature from the University of Toronto in 1982. He welcomes your comments at