Psychiatry in Denial Over Demons
November 21, 2017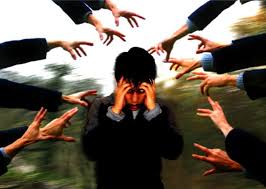 Demons Play a Major Role in Schizophrenia and Mental Illness.
Schizophrenia is in the top 10 health problems of the world
and makes billions of dollars annually for drug companies. Currently, there is no cure except for suppressing the voices. Psychiatry refuses to recognize that demons
are the underlying factor in schizophrenia. They can be thwarted

without using drugs.
Even if you're not schizophrenic, those nasty thoughts we have on occasion could be demons.
By "Mendel"
(henrymakow.com)
If any psychologist or psychiatrist were to mention the word demons, parasitic entities or evil spirits, they'd be out of a job and perhaps even a patient at the very institution they may have worked for.
Many years ago I started noticing that the audio hallucinations of schizophrenics were not random. The messages are always derogatory, discouraging, fearful or outright evil. A psychiatrist could lose his job for asking patients what the voices are saying, it's wrongfully believed that the patient will get worse if he describes what he hears or sees.

Anti-psychotic drugs can help to calm the voices, but long-term effects can literally turn people into brain-damaged zombies. Abilify (an anti-psychotic used for schizophrenia and other conditions) is the top-selling drug in the US with an estimated sales of over $7 billion a year. It is indicative of what a bad shape the general American population is currently in. It's big money and big profits. The top 7 antipsychotics each has sales well over a billion dollars annually.
From my own observations, big pharma absolutely does not want a cure and they will put you out of business or worse if you find a cure. There are some high up within big pharma that know about demons as they themselves are Satanists. Patients and professionals are misled into believing the voices are hallucinations.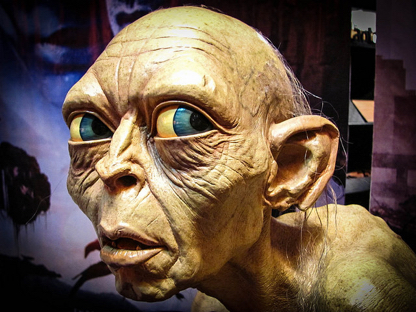 The patients are not mentally ill, they hear real voices that are not their own. These voices are out to create maximum negativity and chaos. The demons require this negative energy to survive. The voices can grow so loud that the patient is confused and can't hear others. The voices will tell the patient to do crazy or dangerous things.
When we see a "crazy" person walking down the street talking to themselves, they are actually speaking with real entities and if you ever listened, the conversations are not pleasant. The demons will get their victims to believe they are worthless, hated, stupid and unwanted. Invariably after an attack, the victims will be left exhausted, drained and depressed. This is the point -- the demons drain the victim's energy. They are actually farming people; they allow them to recover and then harvest again. They require this negative energy to survive. There is a cure.
WARNING: If you suffer from this, the voices will do all to distract you from reading further.
First, they will tell you this article is fake or crazy. They will mock your attempts to follow through.
Second, they will turn up the volume and become more hostile to stop your ability to think.
Third, they will apply pressure get you to click out and away. They always seem to work in this same order when they perceive a threat to their sustenance. They will do all they can to stop your healing. They will threaten you and can even punish and cause physical pain.
"IT'S A LIE"

It's a Lie Program was developed by Sherry Swiney. She suffered from schizophrenia for many years and eventually was able to work her way out of it. The patient must understand and accept that the voices are not his own. Every time the patient hears the voices starting, he is to tell the voices "it's a lie".
That simple, but it must be persistent. Demons can actually tell us our weaknesses and if we know how to use energy healing techniques we can clear ourselves of these weaknesses. They really hate it once we figure this out. Demons can only attack us through our weaknesses.
In addition, we all have Angels looking over us, but they are constrained to not help, unless we ask for their help. They can chase the entities away and help to heal your wounds and keep them away. Avoid negative thoughts, do not watch the news, horror or war movies. Stay away from porn, heavy metal and rap music. Illicit drugs (especially meth) and alcohol are a major gateway for demons to gain entry into our minds. The healing process may take months or longer, but then you cured the incurable.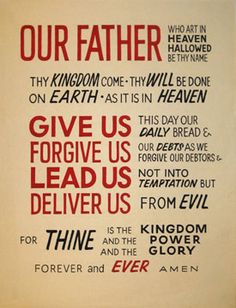 Memorize the Lord's Prayer and the 23rd Psalm. Demons hate songs like Amazing Grace and they will do all they can to keep you away from positive influences such as church, inspiring movies or professional help. Cures can quickly come to pass with the guidance of a professional specializing in this subject. Energy therapies can be powerful tools if used properly.
Demons also serve in major roles regarding panic attacks, OCD and they will take people already weakened with PTSD and amplify the problem and milk it for all the misery they can. When nightmares happen, you can be assured there is a demon nearby. They play a major role in the various personality disorder clusters.
Those that unfortunately have been raised or in a relationship with a narcissist, a borderline or even a sociopath all note the uncanny ability of these people to be a step ahead in the torment game. Some even call them "demons incarnate" as they have an unfair advantage because they are heavily influenced by demons, demons that know our weaknesses to a molecule.
Dr. Jerry Marzinsky worked for 35 years as a psychiatrist in mental hospitals and prisons in the US. He states that these thoughts happen to all of us sooner or later: "Think about the last time you were strolling along minding your own business and all of a sudden a horrible, disgusting, revolting thought blasted into your mind to do or say something that you would never do or say and were even shocked that you could even have such a thought. This has happened to all of us at one time or another. The first thing we wonder is, "Where did that come from?" It came from an outside source that doesn't belong to us and is not a part of you."
Could you imagine if these thoughts and images were being blasted at you day and night? Most of these disorders can be cured and with the new energy therapies and it can happen pretty quick.
However, sociopaths and narcissists are a different problem because they will never acknowledge they have a problem nor will they ever introspect and look into themselves.
----------------------
Further info: Keyhole Journey
YouTube - Voices aren't Hallucinations
First Comment from DG-
Based on the above article, as a healer, clairvoyant and someone who has been properly doing spirit releasement and deposession work for 10 years I have some very interesting insights into this article.

Some of the article is factual, yes, many people who hear voices are being negatively influenced, however to call everything doing the influencing 'a demon' is simply not the truth. I've had my fair share of run ins with demons, discarnate spirits (disembodied entities), negative ET's and frankly much worse stuff out there that most people have no idea or conceptualization of. All of them are 'different' and not so easily classifiable or can be dealt with from a 'Christian' framework as not everything is from an outside influence. Some of what people as negative chatter are 'shadow characters' or sub personalities that have developed over someone's lifetime do to unhealed childhood wounds that have stunted the psychological and emotional well being of the person. These are the 'unloved and rejected' aspects of ourself that we beat up and deny.
The spirit releasement work I've done for years has been by and far, tremendously effective. As in people were having their whole lives fucked with, i.e. hearing voices, being under psychic attack, feeling a dark presence around them, nightmares, and a continuous stream of bad luck, after the spirit releasement, complete abatement. No more voices, life rapidly returns to normal, etc. In some cases, this work was done and accomplished through prayer but for the most part it was done by going out of body to a higher dimensional aspect of myself wherein I can 'look down from above' on what is really taking place and using higher dimensional tools and techniques, remove the afflicting entity and send it on to its next experience wherever that may be.
To the comments section, invoking the healing power of God is waaaaaaaay more effective than invoking Christ. Christ was a prophet, God is God. The idea that one can only be saved through Christ is a corruption in the bible that steals away a direct relationship with God and keeps one tied into religious dogma. Miracles are the domain of all spiritually awake and aware people that actively work on themselves and are open to them. This is not to take away from the remarkable being that Christ developed into, more so to point out that Christ's message was that he was no different than anyone else, in other words he didn't put himself on a pedestal, religion made him an idol for control purposes.
In my healing work, I've worked on several hundred people and witnessed more miracles than I can count, some one-on-one and others in group healing sessions. In each case, I invoked God's name for healing and asked the persons soul for permission. Some of these times, I was given instructions in my mind on what to do myself on the person energetically, in other instances light beings showed up of various types and I just acted as a passive channel and on occasion, God will show up however this is the exception as opposed to the norm.
I had a conversation with God about this as to why this is and the response was beautiful, the question was, 'Beloved, how come when I ask for healing to come through from you, it's often times light beings that show up to do the work?' The response I got back: 'I would not want to take away the learning experience for other souls that can be had from them coming down to do the healing work that is required and thus continue their own personal growth and evolution even though they are not on Earth or having a human experience.'
---
You can find this article permanently at
https://www.henrymakow.com/2017/11/psychiatry-in-denial-over.html
Henry Makow received his Ph.D. in English Literature from the University of Toronto in 1982. He welcomes your comments at
Comments for "Psychiatry in Denial Over Demons "
---
---
---
---
---
---
---
---