Chinese Will Adopt Daughter to Marry Son
March 17, 2013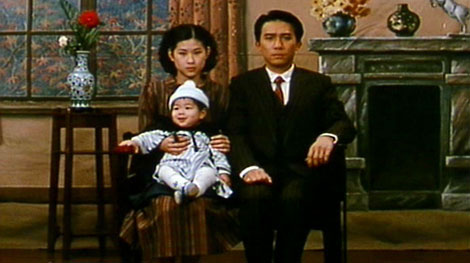 In contrast to our feckless attitude to posterity,
many Chinese families leave nothing to chance.
According to Reg Porter, this practice is still common
among the elites and middle classes.
Indeed, without it, young Chinese are at a loss on how
to find a mate.

[Editor's Note: I post this for its human interest value. I am not endorsing this practice.]
by Reg Porter (henrymakow.com)
For the past fifteen years,
I've lived in Taiwan; I love these people and they love me!
Now they have another tradition that would probably raise the eye-brows of the average Western woman, but I think it's good; now hear me out!
A lot of the families here who have money and at least one baby son will adopt a baby girl. Why?
Because they want to find a wife for their little boy at a young age. Why?
Their beloved little boy is very loved by his grandmother and grandfathers especially, and they all know that when he becomes a man, he will inherit all the family's wealth and be responsible for the grandparents, and the parents--and that's very important. (This country has no old age pensions or social security.)
At the same time, they want this boy to be good, and to know how to make money like his father and grandfather did. They want the family's wealth to stay in the family. And family is EVERYTHING here. But these people think ahead--not just tomorrow or next week, but at least a hundred years into the future--they want the family's wealth to last AT LEAST a hundred years or a thousand years or more.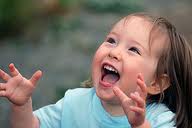 So they will adopt a little girl. They will raise her the right way and she will grow up as their little boy's sister. They will give her everything she needs and pay her original parents what they ask. BUT, when she turns 18, she has to marry their son.
NOW, I can just imagine the horror that the feminazis and the pro-choice idiots could express in opposition to this, but this is a good idea, for the following reasons:
1. The girl's parents didn't want her in the first place--they wanted a boy, they don't have enough money to take care of her, plus a second child that may or may not be a boy. They want a boy. Or maybe it's a single mother that has a girl that she can't take care of; there's no welfare in this country.
2. If they don't get a boy, they just might kill the baby girl, or have an abortion once they do the test (This is EVIL.) !
3. But this family with a boy have the means and the desire to raise a baby girl to be the little boy's wife in the future--and they will do everything to take the best of care of this little girl--to make sure that she grows up to be a good woman and especially a good wife for this little boy.
4. They will teach this little girl how to be a good wife and mother.
BENEFITS
Now these next points are about the benefits to both the MAN (little boy in the future), the WIFE ( little girl in the future), and the entire FAMILY as a whole.
1. When the two children are old enough to marry, and they are of sexual maturity, they will understand each other. For example, the girl will know such trivial things such as what food he likes (and she'll know how to cook it because the boy's mother will teach her from a young age--she will also like the same food). She will also know all the other important things about her man, such as when he needs time to himself, when he needs sex, when he needs WHATEVER--She will know because they've known each other since childhood.
2. This is to the benefit of the woman, for that little girl that was his sister: he will also know everything about her: What pisses her off; what makes her happy; what time of the month to stay away from her; what to say and what not to say; what gift to buy her; etc etc---he will know everything he needs to know about her to not make her angry, to make her feel loved--he will know how to make her his beautiful wife and his reason to be alive--to make her his personal goddess feel like a real woman!
3. When that boy becomes an adult, he will not need to worry about the 'dating game.' He will not need to worry about 'gaming' women, wasting all his time in university trying to figure out women and getting laid and all that other stuff that comes with the western university--NO--he can just ignore those so-called women and focus on getting the knowledge he needs to be a success in life--I wish my parents had done that for me!
4. And when it's all said and done, they will be a happy couple, together forever, in love and taking care of each other's needs, adding to their families wealth as opposed to taking from it--what more can be asked? One love, one life, one family under God's love--you tell me what could be better?
5. Statistically, most of the Taiwanese that are over 40, and married and still married have been introduced this way. Their marriages have the highest success rate. When I say most, I mean 96%. You tell me what a "love marriage" is?
6. I don't think this boy grows up thinking of her as a sister in the same sense that we do, but when he gets to be sexually mature, his father has a talk with him about it. They actually have different words in Chinese about the two different kinds of 'sisters.' One is Jay-jay, which means 'older sister', another MEI-MEI which is younger sister--but if you say it with a different tone, everybody understands that she's not really your REAL sister, but that your parents adopted her to be your future wife because they don't want to share their money with another family.
Now in conclusion,
I've met some Canadians,
a man and his women's studies Canadian girlfriend in Taiwan, brainwashed by feminazism, severely criticizing this practice, saying crap like, "but the girl should have free choice!" and all that crap, but I got ask: Who's divorced now and who's got what we call "irreconcilable differences?"
Certainly NOT them--you idiots!!!!!!!!!!!!!!!!!!!
-----------
Related -
1500 Abortion Every Hour - China Reconsiders One Child Policy
One-Child Nightmare May be Near End
First Comment from Christian:
I
read your recent article by Reg Porter with some interest as I also live in Taiwan. I decided to check the accuracy of his claims with local residents that I know. The response I received from these people presents a very different understanding.
From what I've learned discussing this topic with Taiwanese people here is that it doesn't happen here and if the practice still exists it happens in mainland China amongst the poor rural class only.
One lady laughed when I mentioned it and said that Taiwan is a modern democracy and that it doesn't happen here and that it belonged in the old world that is long gone.

Just wanted to share with you what I've gathered in my talks today with the locals.