Snowden Polarizes Patriots & Prostitutes
June 25, 2013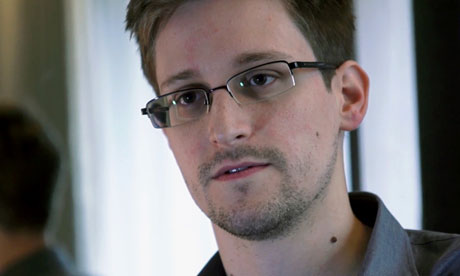 Edward Snowden has ignited a furious debate. Who are the real traitors?
The whistleblower or the
politicians
and
media-prostitutes w
ho condemn him?
Do the Illuminati benefit from Snowden's revelations?
by Henry Makow Ph.D.
When Dick Cheney called Edward Snowden a "traitor," Snowden replied that
it was "an honor"
to be called a traitor by Cheney.
The dispute is teaching people that, with some exceptions, the political class has sold its soul to the Illuminati central bankers. The bankers need a world police state to protect their fraudulent credit monopoly and collect on their
fictitious
"debt" ; and these whores are happy to take their cut.

The Snowden NSA spying story has polarized patriots and prostitutes.
NBC madam David Gregory asked Glenn Greenwald why he wasn't "a criminal" for enabling Edward Snowden. Andy Borowitz wonders if the US government can't see "the irony" of charging Snowden with "spying." A White House petition to pardon Snowden is approaching the 200,000 signature threshold. Obama's popularity has dropped 10% as young supporters recognize that he is a mannequin.
Obama said, "If you can't trust your government, then we have a problem."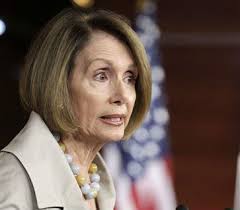 (Nancy Pelosi, prostitute)
Julian Assange called Obama
"the real traitor
for betraying the hope of a generation of idealists represented by both Bradley Manning and Edward Snowden." Nancy Pelosi was booed by her "Progressive" supporters for saying Snowden
"broke the law."
Polarization between patriots and prostitutes will only increase. Hopefully the knowledge that society been subverted by an alien occult (Cabalist) financial power will unite Right and Left. Hopefully, they will recognize that the US government is initiating terror (like 9-11) as a pretext to grab guns and suspend civil rights. Hopefully, Left and Right will recognize the common enemy is the central banker and their minions.
Both Snowden and Greenwald are eloquent spokesmen for freedom. "This is not the kind of country I want to live in," Snowden said. Greenwald is defending his source courageously and effectively. I believe they are sincere.
THE FUNCTION SERVED
Do Snowden's revelations serve the Illuminati agenda, and if so, how?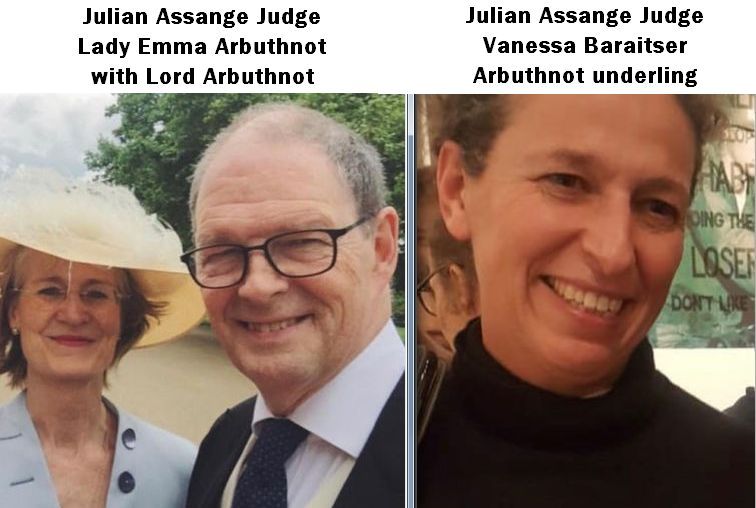 The "tell" is the publicity, especially in
The Guardian,
and other Rothschild house organs like
Democracy Now.
There have been
many leaks about NSA spying over the years
. Why did this one get so much attention?
The Illuminati bankers work both sides against the middle. Daniel Ellsberg,left, is a good example. The bankers got the US into Vietnam; and then they attacked US policy when Ellsberg leaked the
Pentagon Papers
to the
New York Times.
The Illuminati purpose : Degrade and discredit the US and alienate youth from their government. Snowden's unwitting role is to increase alienation, division and polarization in US society as in the 1960's. In other words, they have
turned up the heat.
Think cooking frogs in a pot.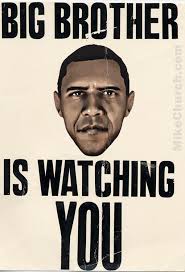 Snowden is a "revelation of the method." "Big Brother" is now official. The masses, in their media-induced stupor, have acquiesced. "We've been living in a Police State all along and it hasn't been so bad."
The patriots, on the Left and Right, have not acquiesced. Visits to conspiracy sites like mine have spiked. The prostitutes have rushed to the government's defence. The battle lines have been drawn.
I think the hidden agenda of the Snowden revelations is to convince people that "resistance is futile." We're watching you.
OTHER THEORIES
Webster Tarpley is
scathing in his criticism
of Snowden/Greenwald. If Snowden were for real, Tarpley says he would have divulged information we didn't already know, like the US role in Syria. He think Snowden is a diversion.
"Apart from a few obvious exaggerations and rhetorical flourishes, Greenwald and Snowden had thus managed to add virtually nothing to our awareness of institutionalized electronic eavesdropping. But the media circus they helped to create emerges in a sinister light when we realize that it was offered as a diversion of world public opinion from the really urgent question on the world historical agenda: would the British, the French, the Israelis, and the neocons be able to push the reluctant and vacillating Obama into the thankless role of leading a token NATO coalition in an attack on Syria, Hezbollah, and perhaps Iran?"
I don't buy Tarpley's argument.
I can't believe Obama makes any important decisions. A friend, "E" advanced the theory that the real object is to "criminalize everything."
"The agenda here is subtle. Its not about spying on anti-government activists - that's way, way too easy, and the covert means are already there. This is about maintaining the prison-industrial-fear complex.
We have thousands of laws in this country which the government uses to maintain the prison state. Laws against possession of marijuana, prescription drugs, hiding gifts (from IRS), prostitution, etc., etc. Not that these are "good" things, but a very, very large portion of the population (maybe 99%) has engaged in something or another in their lives. Once they get reworded, like marijuana possession is now a part of terrorism because of the brutal drug lords, it becomes fair game.
The thing is - the 4th amendment was a blanket protection against unreasonable prosecution for small shit because getting the dirt on someone was held to a very high bar. Well, that's the real goal - these things will be used, eventually, to prosecute small crimes.
The real goal is having the public completely OK with having all of your data, emails, phone calls, used for whatever law enforcement purposes. T
he real enemy is not the snooping - its the ridiculous laws criminalizing everything."
A variation on this theme is that now everyone is vulnerable to blackmail: See "A Giant Blackmailing Machine" by Thom Burghardt. This is how the Illuminati control their agents; maybe this is also the way they'll control the plebes.
Finally, mass surveillance is the hallmark of a police state and cannot be tolerated. The purpose of surveillance is to identify and persecute or even liquidate people who oppose some aspect of the New World Order. It has nothing to do with terrorism which is state-sponsored. Surveillance has a mortifying effect on free speech and all political activity. It makes a farce of American claims to be a free country and champion of democracy. See also, Denis Loos, "A Tutorial on Government Repression, Spying & Resistance."
In conclusion, the Illuminati goal is to degrade and demoralize the human race, and induct it into their satanic cult as their servant and bumboy. (Our children are being groomed for homosexuality in public schools and the media. ) The bankers have decided "to turn up the heat" by making their surveillance better known. Hopefully this will backfire and
they
will be burned as the public realizes that it isn't Left against Right, it's Patriots Vs. Prostitutes. .
Related - "
You can take for granted that every media whore, every government prostitute, every
ignorant flag-waver who declares Snowden to be a traitor is either brainwashed or blackmailed."
Paul Craig Roberts - http://www.informationclearinghouse.info/article35417.htm


------ YouTube -What We're Not Being Told -http://www.youtube.com/watch?feature=player_embedded&v=7PxEuYUUMJI#at=27
------John Cassidy - Demonizing Ed Snowden- Which Side are You On? (The New Yorker)
http://www.guardian.co.uk/world/2013/jun/18/edward-snowden-live-q-and-a-eight-things
http://oathkeepers.org/oath/2013/06/12/home-depot-co-founder-we-should-throw-edward-snowden-a-party/
http://www.batr.org/wrack/061613.html
http://readersupportednews.org/trial-of-bradley-manning
http://endthelie.com/2012/07/02/three-former-nsa-employees-expose-mass-illegal-surveillance-in-court/#ixzz20j6eBB89
http://hawaiianlibertarian.blogspot.ca/2013/06/that-whistle-got-blown-long-time-ago.html
ttp://12160.info/video/glenn-greenwald-on-how-nsa-leaker-edward-snowden-helped-expose-a
weaker theories
http://naomiwolf.org/2013/06/my-creeping-concern-that-the-nsa-leaker-is-not-who-he-purports-to-be/
ttp://jonrappoport.wordpress.com/2013/06/15/ed-snowdens-magic-thumb-drive-and-other-nsa-fantasies/
First Comment from Dan:
When the NewYorker's Cassidy says, "Which Side are You On?" it only emphasized to my way of thinking that the Snowden affair is just another scripted dialectic. If we assume that controlled Media isn't about telling us the real news - but concealing it - it follows that they have to created news to keep our minds occupied. People believe they're getting the news don't look further on their own.
Whenever there are such clear cut 'sides' as to include the usual villains - Pelosi, Dick Cheney, the spooky NSA, against the "usual suspect" a "true blue" fearless young man who seems to be standing up to the Establishment - I say it's probably scripted. It plays well to the millions of young men droning away in corporate cubicles or Phd's struggling as Starbuck's barristas who can't even stand up to their bull dyke supervisor, much less the full weight of the Washington Neocon and Liberal Bipartisan Juggernaut. Snowden is a bit too perfect for me to find credible.
What does taking this 'movie' seriously do to our perception? Well, does anybody think it's weird for Nancy Pelosi and Dick Cheney and John McCain to be on the same "side"?
Of course they are, but only six years ago they were playing opposites in the dialectic -- they gave us a real Punch and Judy show.
I see Presidents as character actors in political theater. So if I say Obama's 'character' I mean like an actor's part in a script, not his personal values as a man.
Whatever the man's values really are don't matter, any more than an actor's real values matter when he's playing a part. Obama's political theater character is a chameleon and a chimera. His 'role' is to appear to "reluctant and vacillating". That's part of the Obama character, just as feigning senility was part of Ronald Reagan's act, or playing the redneck moron was GW Bush's part. The President of the United States is a front man. My grandfather told me than 50 years ago - so get over it!