Coercing Homosexual Consensus
August 17, 2013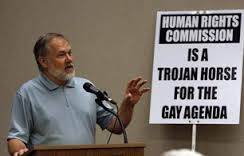 (Left, Scott Lively faces legal punishment in the US for his pro-heterosexual activities in Uganda.)



Anyone who recognizes that homosexuality is dysfunctional and socially subversive is swarmed and shamed by Illuminati controlled government & media. This is Communist-style social engineering.






by Richard Evans & Henry Makow
As you may recall Scott Lively,
co-author of
'The Pink Swastika'
got in the middle of the Uganda flap a few years ago when the forces of the UN and United States targeted Uganda's government for daring to sustain criminalization of fudge-packing in that unfortunate country.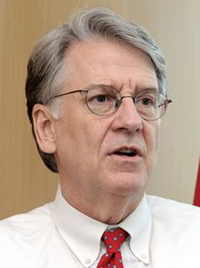 Now a US district judge (Michael Ponsor, a Clinton appointee and Rhodes scholar, left) has ruled that a (UN propped) Ugandan gay NGO may press charges against Scott Lively for "Aiding and abetting in the commission of a crime against humanity as an international law violations for which the ATS furnishes jurisdiction."
This is getting ugly, and it's going to come to bloodshed eventually, if they keep this up. Let's be crystal clear about what the Clinton/UN judge is trying to pull here -- he's ruled that the US falls under international law jurisdiction over what we'd call free speech.
According to the court decision
, Scott Lively, a Massachusetts pastor, reportedly traveled to Uganda, spoke out against homosexuality, linked homosexuality to pornography and pedophilia, and assisted government officials with the drafting of anti-homosexuality legislation.
"Widespread, systematic persecution of LGBTI people constitutes a crime against humanity that unquestionably violates international norms," ruled Judge Michael Ponsor. "Aiding and abetting in the commission of a crime against humanity is one of the limited group of international law violations for which the ATS furnishes jurisdiction."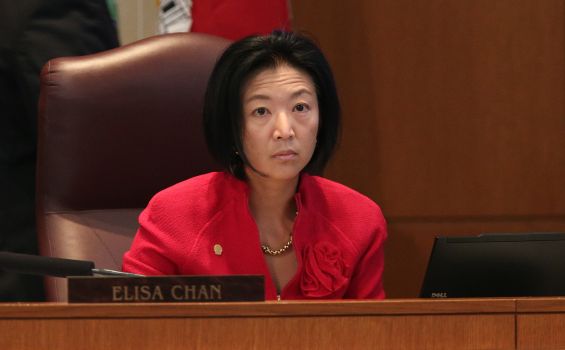 SAN ANTONIO COUNCIL WOMAN

Not a week has gone by all summer that a celebrity or public official hasn't been condemned by the media for "homophobia".
Today
it's a San Antonio city councilwoman
Elisa Chan. During an off the record meeting someone took an audio recording of her following conversational remarks:
"By the way, this is politically incorrect," she tells her aides. "I don't think homosexual people should do adoption. They should be banned by adoption. You're going to confuse those kids. They should be banned.
"If you wanted to choose that lifestyle, we don't want to discriminate you, but you shouldn't affect the young people," she continues. "How terrible. ... They're going to be confused. You see two men go into a bedroom. You see two women kissing. Is that not confusing? It's confusing."
"It is actually, what you call, suggestive, for the kids to be corrupt, which is against nature. I'm telling you, anything that is against nature is not right."
What's wrong with that? The message of these Red Chinese style "public shamings" is to show Americans that they can no longer voice their opinion.
Here's the headline:
'San Antonio councilwoman caught on tape making anti-gay rant.'
What is more redolent of a police state than people with an ax to grind making secret recordings of private conversations and releasing them to the media
which actually broadcasts it?
CONCLUSION
Meanwhile the coercion continues every day. Friday
a Russia pole vaulter had to backtrack
for saying she didn't agree with athletes who protested Russia's ban against gays soliciting children. Does she have no human rights? Isn't she entitled to an opinion? There are many calls for a boycott of the winter Olympic games in Russia. Can't a country preserve its social character even while the West behaves like Gaderene swine?
In Winnipeg Friday, a socialist member of the legislature apologized and was
demoted for merely implying an opponent was homosexual.
An US air force lieutenant
was relieved of duty
for supporting objections to same-sex marriage. In California and now New Jersey, gays are
banned from seeking therapy.
This is draconian.
The Satanists who control Western society have revealed their true occult character by actively promoting homosexual dysfunction. Their total control of the mass media is demonstrated by the fact the media
celebrates every gay marriage,
protest or victory.
The mass media's function clearly is propaganda-mind control-social engineering.
The charge of "homophobia" is a cheap ruse worthy of them. We don't care what gays do; we don't want it forced on us and our children.
Just as "Antisemitism" is
resistance to NWO domination and destruction,
so-called "homophobia" is not "hate" but resistance to homosexuality being forced on heterosexuals.
Luciferians invert good and evil. They make sick appear healthy. People who resist their own destruction are "haters." People who destroy others are "tolerant, modern and progressive." Similarly, Communists distort truth and smear their opponents. This tells you who is in charge.
The hatred is all coming from the traitorous Illuminati-controlled Western elite.
The satanic bankers and their lackeys disingenuously spin political dissent as "homophobic" to disarm resistance, and will use the same underhanded tactics to
force acceptance of pedophilia.
This is all part of the
colonization and enslavement of humanity
by the occult Jewish and Masonic Money Power.