US Currency Revised in 1996 to Depict 9-11 Attack
August 1, 2013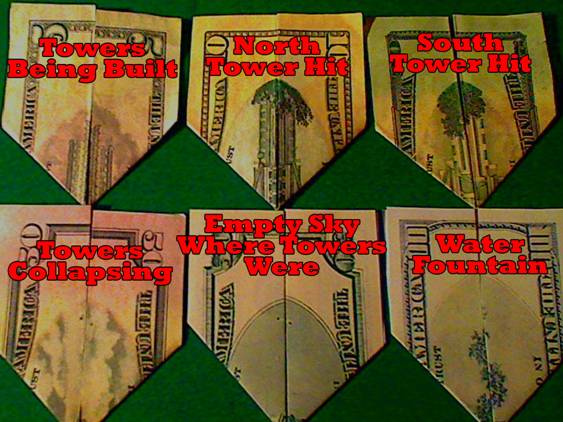 (Left, Folded US denominations dating from 1996)

Illuminati Private Joke: henrymakow.com reader "Betsy McGee"
has discovered that the view of the World Trade Center was framed by the Washington Square Monument.
When folded, the new 1996 versions of US $5, $10, $20, $50 and $100 bills actually show the demolitions and the scene afterward from this vantage point. Watch "McGee's"
new youtube
before you dismiss this discovery. The tip off was in a Simpson's episode.
Part Two
expands on Part One.
I asked Betsy how she made this incredible discovery. Here is her reply: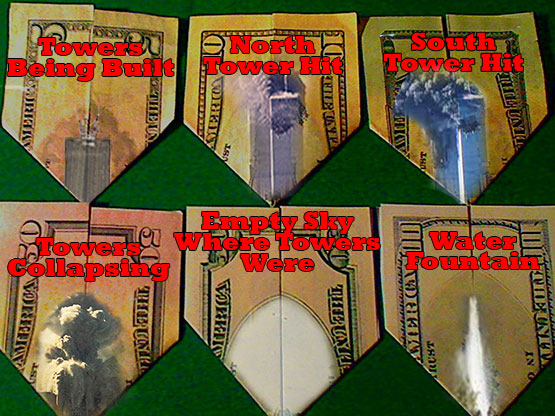 (Bills with actual 9-11 scenes ghosted into them.)
"The images on the bills... they're just... there! I've been seeing them since around 2007 when I "woke up", but they've been on the bills since the 1996 series... well before they even committed the acts...

"Honestly? I was just hoping all these years that someone else would see this and put it "out there" before me, but as I watched, year after year and it didn't happen, the fire? Urge? To offer this up to my fellow man became more intense..."
View from Washington Square Monument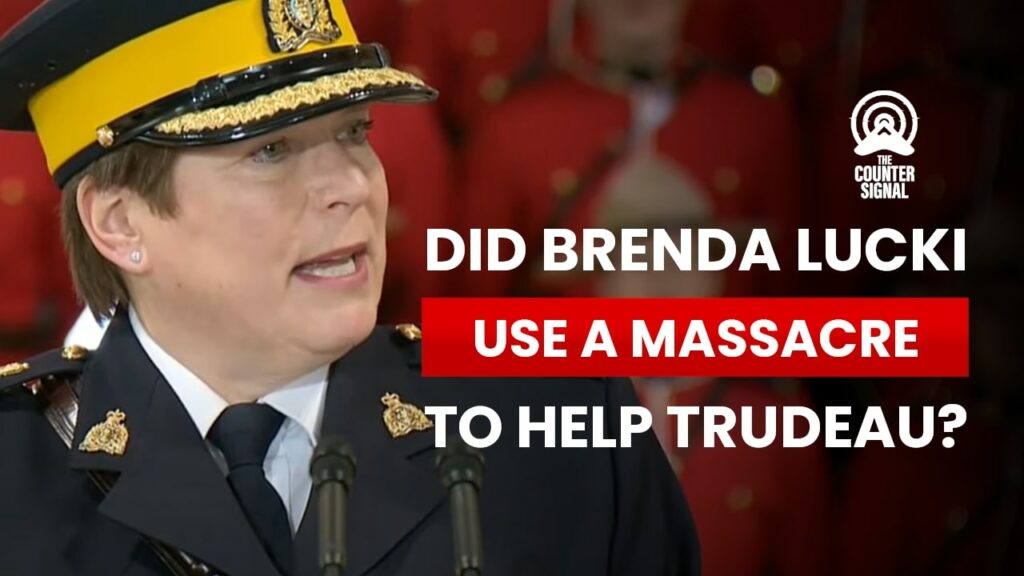 Other people have noticed this.
Thanks Chris! Chris also recommends
this information.