Amanda Lindhout - Patron Saint of Stupid
September 9, 2013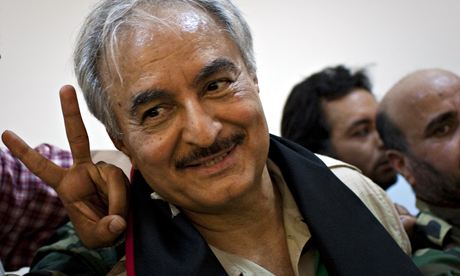 (left, Lindhout, deranged narcissist)
Amanda Lindhout is a victim of feminist propaganda
that diverted women from marriage and motherhood
by teaching them they can "do anything."



I suspect Amanda Lindhout unconsciously wanted to be taken hostage and abused.
by Henry Makow Ph.D.
Amanda Lindhout was 27 in 2008
when she was taken hostage by Somalian mujaheddin and held for 15 months while her terrified mother back in Canada struggled to raise a large ransom. Before that happened, Amanda was starved, tortured and gang raped by her captors.
Amanda was a cocktail waitress in rural British Columbia when she decided to become a girl reporter and see the world. Apart from a short stint as a freelancer for Iran's
Press TV
in Iraq, and an Internet story from Afghanistan, she hadn't accomplished much.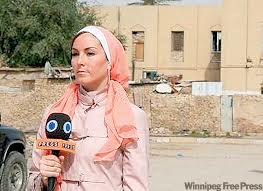 Nevertheless, she had the feminist superwoman complex. "I have the world in the palm of my hand," she wrote her journal.
According to the NY Post,
Amanda had no training and used
"TV Reporting for Dummies"
as her manual. She gave an interview in which she said every other journalist in Baghdad was too scared to leave the Green Zone. She called her fellow reporters -- "fancypants."
She convinces a boyfriend, Australian photographer Nigel Brennan to come along to Somalia. He was reluctant but "Amanda has enough confidence for them both."
No matter that there no longer were any international bases of operation in Somalia, or that few journalists ventured in. For Amanda, this was a plus: "The truth was, I was glad for the lack of competition."
SOMALIA
What did Amanda Lindhout expect when she flew into Mogadishu August 21 2008 with Nigel Brennan?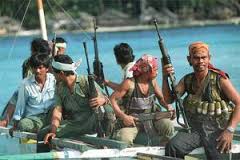 1. The country is in a state of anarchy. The mujaheddin hijack oil tankers and freighters for ransom.
How hard would it be to take her hostage?
2. She had already been kidnapped in Baghdad but she bought her freedom at an ATM.
3. Her seatmate on the plane into Mogadishu told her that her head was worth $500,000. She is in grave danger!
Did she take the next plane out? No, she sallied forth with the sense of entitlement and invincibility inculcated in young western women today.
Two days later, on August 23, as they went to visit a refugee camp, she and Brennan were taken hostage by 20 armed men and imprisoned in a darkened room. The
Daily Mail takes up the story: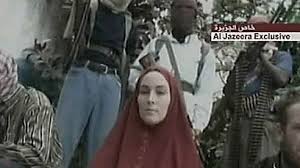 "They are told that $3 million in ransom money is wanted for them both. The conditions quickly became brutal as they were beaten and starved and Lindhout gang-raped. ... One captor puts his assault rifle to her head and plays Russian roulette. They are constantly moved to different houses .. live in constant fear that they would be handed over to hardline rebels
al Shabaab
, which Washington claims are al Qaeda's proxy in Somalia. Lindhout develops a fungal infection on her face, her hair and toenails fall out while Brennan suffers dysentery.
After 100 nights, Lindhout is taken alone out into the desert. She is told to kneel and has her head snapped back with a yank of her hair, a knife pushed against her throat. She begs for her life and is given a cell phone to call her mother and plead for a million dollars or she would be killed.
'I sobbed in the dirt, sounding like an animal, like something wounded and incapable of speech.' "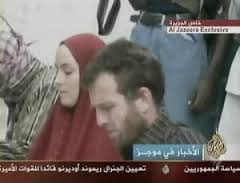 (left. with Nigel. When a woman leads a man...)

One night, Nigel overhears Amanda on the phone, begging her mother to take the entire $500,000 that Nigel's family largely raised and use it to pay just for her. He is devastated. "I don't think I have ever felt so lonely and cheated in my life . . . I'm furious at myself for trusting her." The bank account for their ransom, it turns out, was held in Australia; her mother unable to access it. (They are no longer talking.)
The Australian and Canadian governments proved useless in securing their release. Their parents raised money by fund raising events and hired a private security company. Haggling went on for 15 months until they were finally liberated Nov. 25 2009 at a price of $600,000.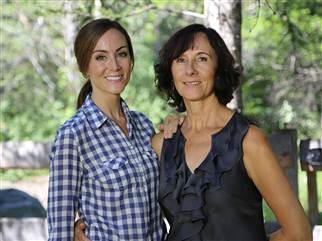 Lindhout had put her mother Lorinda through a living hell and transferred a small fortune from the families and sympathetic Westerners into the hands of Somali punks. Her mother had pleaded with her to avoid risks but she knew better of course. She was
a beautiful young woman,
and so the seas would part before her.
Oh yeah, and her father had left her mother for a man. That didn't help.
A DEEPER MOTIVE
I suspect Amanda Lindhout
unconsciously
wanted to be taken hostage and abused.
In
The Psychology of Women: A Psychoanalytic Interpretation
(1944), psychiatrist Helen Deutsch said female psychology is founded on "masochist-narcissist" syndrome. They want to suffer (masochist) and be sanctified (narcissist) as reward for their self sacrifice.
Normally women sacrifice for their husbands and children and are deservedly loved. But with feminism, women are deprived of this outlet and need other forms of masochism so they can be loved.
Women are part of a powerful reproductive cycle. When they don't have husbands and children, some become deranged. Lindhout completed the masochist phase by being taken hostage. Now she is into the narcissist stage, seeking the love.
She has written a book,
"A House in the Sky"
(2013) and
appeared on countless US talk shows.
She has started the "Global Enrichment Foundation" to give educational opportunities to Somali and Kenyan women.
Some may become fearless reporters like their Patron Saint, Amanda Lindhout.
---
Related -
Dog's Breakfast at Tiffany's