Meyer Amschel Rothschild was an Orphan
December 9, 2013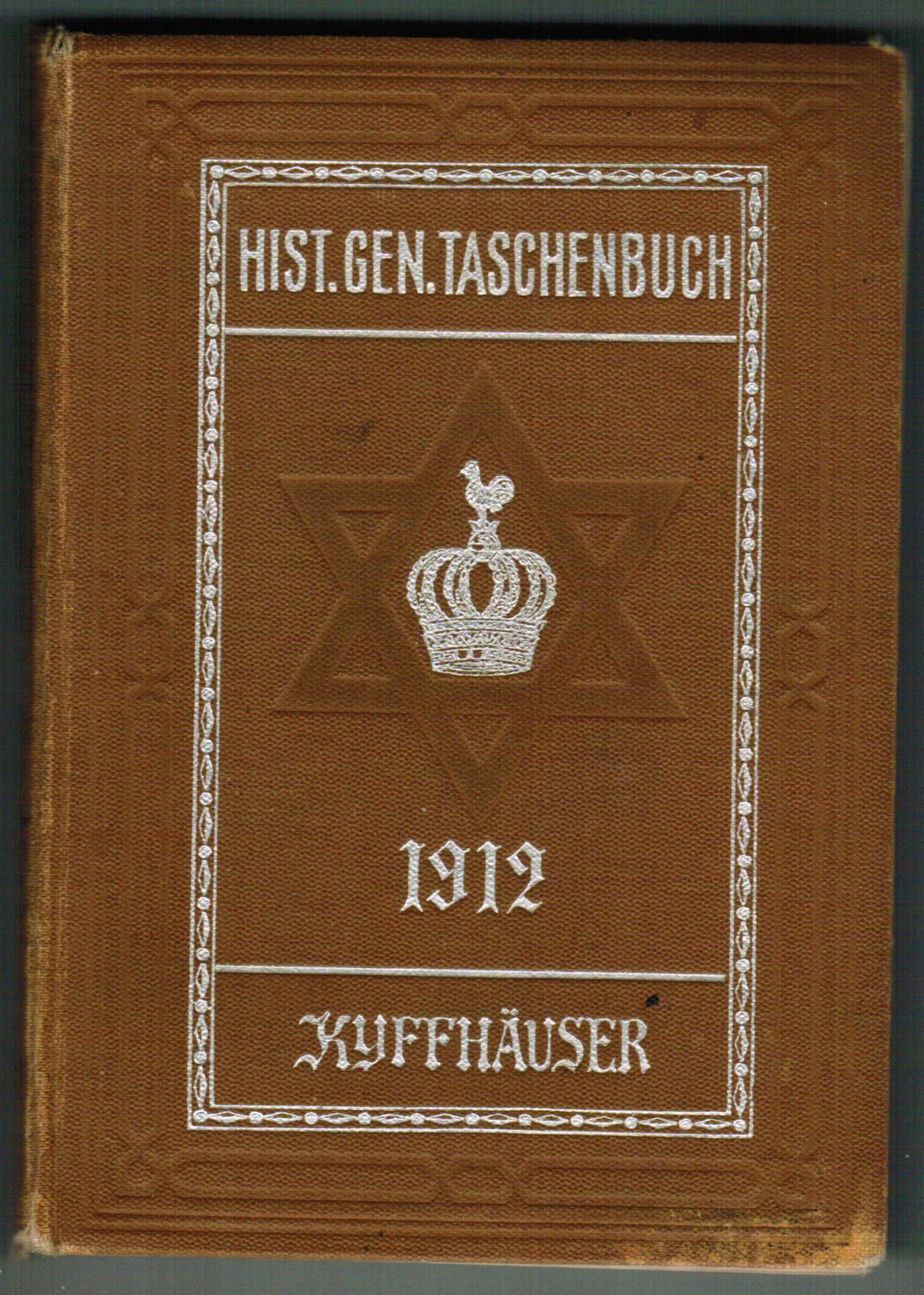 Last week, we posted an article about a 1912 book
of Jewish Genealogy written in German. A Slovakian reader
kindly translated the entry on the Rothschilds who spearheaded the
NWO and were considered "the king of the Jews."
Alas, no smoking guns but it does describe their progenitors,
their wealth and how they were perceived 100-years-ago.
Translated by "Spectator"
PRE-MEYER AMSCHEL ROTHSCHILD

"There is a lot of literature
about the Rothschild family and even more fables. We shall focus on the lineage according to the Register of Dietz, which is supported with certificates. ( Page 139 and 244-250)
Arias Hahn, died 1546 in Frankfurt. His wife was Fögele Worms, daughter of rich Rabbi Meier Worms. They lived in a new house "zum Hahn" in Frankfurt, Judengasse [ghetto] from 1541.
Isaak zum Hahn, name given in 1556, died 1585, the youngest son of Ari was living with his wife Esther, who died 1608, in the new house "to the red plaque" ( actually green) and gave the name of his father Hane or Hänschen also to his oldest son: ( plaque is Schild in German.)
Hänschen Rothschild, whose descendants lived for the next 200 years a modest life as small merchants, Cantors and teachers and were seldom mentioned. Joseph was the owner of the parental house till 1711 where there was a great "Jewish fire" and the house was rebuilt. He was trading Jewish books and died without children, as did his brother Isak.
Son and Heir was then Herz Rothschild, died 1685, a brother of Master Isak Hahn. He and his sons Moses and Calmann were living in the back of the house and together with their descendants were called Bauer and divided in several families who mainly kept the name Bauer.
Son of Herz, Calmann Rothschild, called Bauer, had a son Moses Callmann Rothschild, called Bauer ( Bäuerchen) in 1690 in the back of the house ("zur Hinterpfanne") ) whodied 19.10.1735. He was trading in textiles etc. and was the grandfather of Mayer Amschel.
Son Amschel Moses Rotschild zur Hinterpfanne, still having an aka "Das Bäuerchen", poor, died 6.10.1755. His wife was Schönche Lechnich ( um Hufeisen), died 29.6.1756.
MEYER AMSCHEL ROTHSCHILD
The last surviving was
Mayer Amschel Rothschild, born 23..2.1744 in the back of the house zur Pfanne, who became an orphan at aged 13. He was the actual founder of the Dynasty Rothschild, although his sons put their big successes under his name since they adored him. In 1800, his assets of 60.000 Gulden [gold coins] were still considerably lower than of other Jews of Frankfurt.
Even at his death on 19.09.1812, according to his will of 17.09.1812 his wealth was not more than 190.000 Gulden, his share of the house "zum grünen Schild" etc.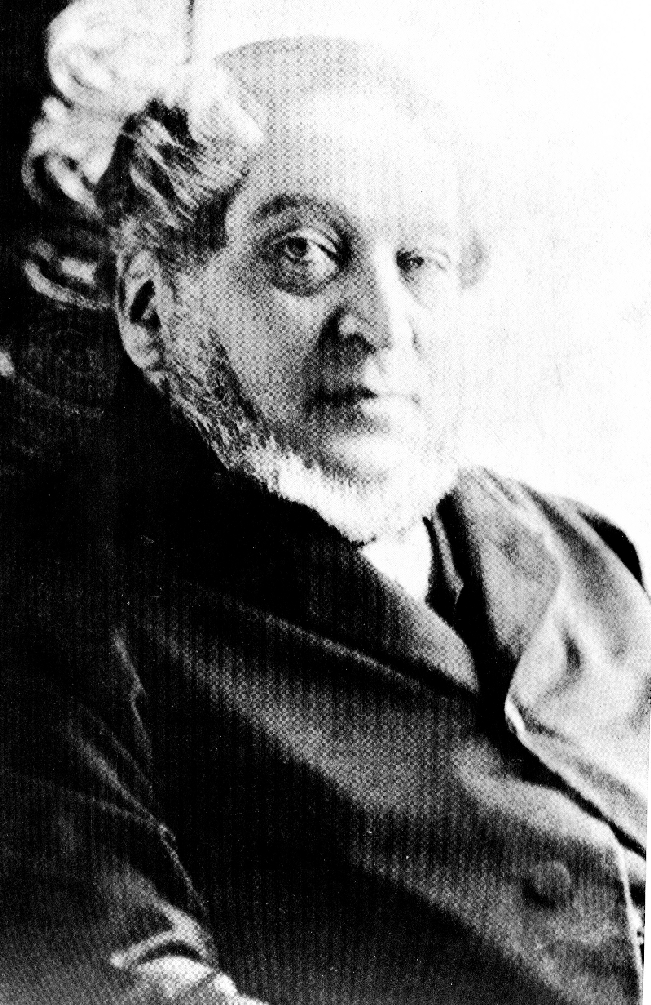 The foundation of the great wealth was set by his most important son Nathan Mayer, left, who in 1789, at the age of 21 started in Manchester and settled in London after he married Hanna Cohen. The salvaged treasures of the Elector of Hessen were transferred to him and were used to great advantage.
Mayer Amschel Rothschild began trading coins in 1783, became "Hoffaktor"of Hessen-Nassau abt.1803 "Oberfaktor" and in 1810 was nominated by Prince Dalberg as Department Counsel. His famous slogan was
"My money is my Honor. Who takes my money takes my Honor."
Franz I of France said after the lost the battle of Pavia :" Everything lost only the Honor not." Comparison of these two sentences accurately illustrates the difference between Jewish and Aryan way of thinking.
The House of Rothschild became the foremost Money Power in Europe, although there were still some US billionaires who were richer.
ESTIMATING ROTHSCHILD WEALTH
According to the Würzbach Biogr. Lexicon, the Rothschild House in 1802 have given a loan of 10 Million Gulden to Denmark. Its assets today (1912) are estimated by Prof. Blatt at 10 billion gulden. Many newspapers did not agree so one cannot make a good estimate. Only partial data is available. When the first Rothschild, Mayer Anselm died in Frankfurt in 1812, his assets were estimated at two to three hundred million gulden . Others estimate five hundred million. His son who died in 1855 in Frankfurt left four to five hundred million. A second one, Salomon, died in the same year in Paris and left a similar legacy.
As the fifth son Jacob died in 1866 in Paris, the tax authorities demanded an inheritance tax for 800 million. Without exaggeration one can say that each of the five sons had a value of 300 million, that means 1500 million altogether, one and a half Billion. Since then all the children of these five sons are deceased.
The oldest living are the great-grandchildren of the first Rothschild. The one Rothschild that died several years ago in Frankfurt was a great grandchild who left three to five Millions. In Paris, there is one Schock Rothschild and several widows; in Frankfurt there is no Rothschild any more. One Rothschild who was living in Vienna left 400 million gulden. There are several Rothschilds in London and New York. The great-grandchildren of the first Rothschild are all already grandfathers. The family is so numerous that the members have married each other. At one such wedding in Paris, 15 Rothschild girls appeared in the same wardrobe. At the moment there are about 30 married couples with this name.

ANECDOTES
A tale from Frankfurt from the times of Emperor Wilhelm I says that Rothschild said, "I do not owe this chap nothing!" (because the Emperor owed
him
money.)
And when asked whether there will be a war, his mother said : "No, my son would not allow that".
Mayer Amschel and sons obtained titles under Kaiser Franz II and the Austrian Nobility in 1816. In 1822, all four brothers were already Barons and what is not well known, shortly after they almost became Counts. The decree from Emperor was already signed, but was later revoked. The Austrian state again was in great financial trouble. The Rothschilds should have lent 7 million, but dropped the business in last Moment. Later they changed their mind, but the Emperor did not want the money any more. They could have obtained the Count title already but they remained Mosaish (kept their Jewish faith).
Access to the Court, which was the privilege of old Noble families was nevertheless allowed to Baron Albert and his wife Bettina (since 1887) and their six children (since 1906) when they were noblized.
When the Baroness Bettina came to the Court for the first time, her dress and jewelry were the same as that of the Queen Elisabeth.!
The adolescent Generation is already "stiftsfähig", meaning that they have access to the Court and therefore an awkwardness to the Court officials .
The Rothschilds are namely already noble in fifth generation, have mainly married among themselves and are qualified to carry the highest medals, but they are still mosaish. And they will stay that way.
At the Court of his Majesty the Emperor, it is unthinkable that a non-Chistian or even a Jew could wear the highest medals. The power of money changed that.
Mayer Amschel had following children:
1. Schönge, *1771, married 1795 merchant Benedikt Moses Worms.
2. Amschel Mayer, baron von Rothschild, *1773, married Eva Hanau , no children
3. Salo Mayer, *1774, died 1836 in Paris, married 1800 Karoline Stern. They had a son Anselm Salo 1803-1874 who was Chef of the Rothschild Bank in Vienna.
4. Nathan Mayer,*1777, died 1836, since 1798 in Manchester, since 1806 in London, founder of the Rothschild Bank in London and Austrian general consul, later in Vienna, married in 1806 Hanna Cohen (from Hanover?), founder of the English family line (from 1846 English Baronet, in 1885 first Jew as Baron of England. Had three sons.
5. Isabella, born 1781, married Frankfurt Merchant Bernard Juda Sichel
6. Babette, born 1784, married 1808 Frankfurt banker Sigmund Leopold Beifus.
7. Calman, aka Karl Mayer Baron von Rothschild, born 1788, died in Napoli 1855, married 1818 Adelheid Herz from Hamburg.
8. Julie, born 1790, married 1811 Banker Mayer Levin Beifus.
9. Jette, born 1791, married 1812 Abraham Montefiore in London.
10. Jakob, aka James , Baron von Rothschild, born 1792, died 1868, founder of the "Rothschild Brothers" in Paris, Austrian general consul, married his niece Betty von Rothschild; four sons

MARRIAGES OF DESCENDENTS INCLUDE
Ad 7. Calman`s granddaughter Bertha Baroness von Rothschild, born 1862,died 1903, married Louis Alexander Berthier, the third prince and Duke of Wagram, grandson of Duchess Marie of Bayern.
Ad 10. Margarethe born 1855, married 1878 in Paris Anton Agenor, the eleventh Duke de Gramont, Prince de Bidache, born 1851, cavalry captain, , three children.
Ad.4. Constance, born 1843, married 1877 Lord Battersea of Aston-Clinton
In the year 1905, the value of Rothschild assets were 20.000 Million Francs and soon it was the same as the yearly income of wealthy and poor population of Austria. A drastic proof of how such a great accumulation of Jewish wealth can be dangerous.
The assets of Rothschilds are estimated to 10 billion, a sum 3 times greater than of the Rockefellers and 6 times greater than of Astors.
Only 4% interest would bring 400 Million. But in reality , the value is much higher. The House of Rothschild established a web all over the world.
In Germany, they own many mines; in England many weaving mills and steel mills, that send millions of knives to the world every year. In Brazil they control the rubber market; in south Asia they own famous carpet weaving mills; in Spain they own numerous lead and zinc mines; in Siberia monstrous woods, in South Africa goldmines, in Australia eventually whole cities. The number of houses that the Rothschilds own over the whole world goes into thousands. "
---
First Comment from Willem:
Rothschilds Distant Relatives of Karl marx
Some time ago I looked into the family tree of Job Cohen, he is a famous Dutch Politician (PvdA, Dutch Labor party), he almost made it into a Dutch PM and, of course, he is a Jew. I know him personally, back to the days I lived in Maastricht (he was than Rector of the University).
I looked again into that research material and I found this:
http://bc.ub.leidenuniv.nl/bc/tentoonstelling/Cohen/1.html
Nathan first settled in Manchester, England, the center of cloth manufacturing. In 1804 he moved to London. As his wealth and his reputation began to grow he was able to marry Hannah Cohen. The Cohens were a wealthy Jewish family from Amsterdam, and Hannah's father, Salomon Cohen was a respected merchant in London. Nathan served with him as Warden of the Great Synagogue (the Rothschilds relationship to the Jews will be discussed later on in this article). Hannah's sister, Judith, married the powerful Jewish Freemason Moses Montefiore (the Montefiore's were of "ancient" and extremely ʻaristocratic Jewish stock', probably another Cabalistic family), who was friends with Nathan (Nathan's sister Henrietta married a Montefiore, so did his second son, Anthony, and his brother, Salomon's great grandson, Aiphonse married a Sebag-Montefiore in 1911). Nathan's social life revolved around the Cohens. Nathan was a Freemason. He was a member of London's Lodge of Emulation.
http://www.theforbiddenknowledge.com/hardtruth/the_rothschild_bloodline.htm
BTW I think it is all one big happy family: Marx, Phillips (yes the Dutch multi National), Cohens and Rotschilds....
--
Family
On 22 October 1806 in London he (Nathan Mayer, Freiherr von Rothschild) married Hannah Barent-Cohen (1783-1850), daughter of Levi Barent-Cohen (1747-1808) and wife Lydia Diamantschleifer and
paternal granddaughter of Barent Cohen and wife, whose other son Salomon David Barent-Cohen (d. 1807) married Sara Brandes, great-grandparents of Karl Marx. Their children were:
Charlotte Rothschild (1807-1859) married 1826 Anselm von Rothschild (1803-1874) Vienna
Lionel Nathan (1808-1879) married 1836 Charlotte von Rothschild (1819-1884) Napel
Anthony Nathan (1810-1876) married 1840 Louise Montefiore (1821-1910)
Nathaniel (1812-1870) married 1842 Charlotte de Rothschild (1825-1899) Paris
Hannah Mayer (1815-1864) married 1839 Hon. Henry FitzRoy (1807-1859)
Mayer Amschel (1818-1874) married 1850 Juliana Cohen (1831-1877)
Louise (1820-1894) married 1842 Mayer Carl von Rothschild (1820-1886) Frankfurt
http://www.jewage.org/wiki/he/Article:Nathan_Mayer_Rothschild_-_Biography