Wendy asks: "What are Young People to Do?"
February 7, 2014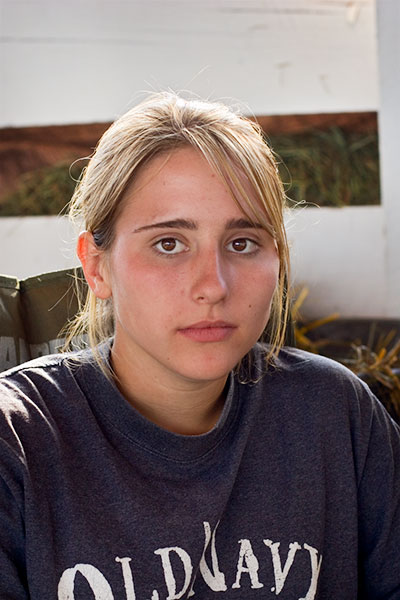 (Left, not Wendy)
Wendy, a sensitive and intelligent person,
brilliantly captures the social and financial challenges
facing young working class women today.
"I can easily imagine a future where everyone is gay, and children are conceived in test tubes. "

by Wendy
(henrymakow.com)
I've been reading your articles about feminism, and I have long agreed with many of your conclusions. I am a 20-year-old woman living in Georgia. I think traditional feminine roles should be honoured, and it is sad that they are now mostly ridiculed. However, it is difficult to survive as a traditional feminine woman. Most young men no longer make enough money to support a wife or children. And many traditional female occupations do not make enough.
First of all, I come from a broken family. My mother was always dominant and overbearing and my father absent and submissive. They were both violent towards one another and their children on a regular basis. They are divorced. I don't want my children to endure the childhood I endured.
I considered marrying the first man I had a serious relationship with. When we met, I was 18 and he was 30. We had similar values, a strong connection, and loved each other very much. However, he wasn't financially stable, and wanted to get married and have children, but couldn't even support himself very well between pay checks.
My parents hated that I was dating an older man, and frequently threatened us. Most of my friends were also shocked I would even date someone that old. But he was mature, and being with him was the most fulfilled I have ever felt in my life. I miss him, but have no way of contacting him, and doubt he would even want me back as I have another boyfriend now.
And he couldn't support me or even really himself, and I ended up moving to a different state to look for a job.
My only real job experience thus far has been as a nanny and tutor. But when I put that on a resume, employers don't consider that a job, though it was my most regular job where I had the most steady income.
And while it is difficult to find a good man without being modest, it seems difficult to find a job without being somewhat slutty. I don't wear makeup and dress conservatively, usually preferring to keep my hair covered.
My mom said I needed to "doll myself up" to be able to get a job. I finally put on makeup and got a job at a cafe, but the pay was terrible and my boss smacked my ass and said other things that were sexually harassing. And talking to other women my age, this is incredibly common!
Now I'm in school and want to become a teacher. But it seems most intelligent young people are not having children anymore. A lot of my classmates and peers identify as gay. Some of them have even relied on making gay and lesbian porn videos to pay their bills!
PRESSURE TO BE GAY
My boyfriend now is 25, and I'm 20. I really appreciated you pointing out that nowadays, gay is cool and trendy. I've literally felt embarrassed having a boyfriend around some people, and feel pressured to say he is just a friend. And again, my parents don't approve of me dating him, and my friends don't understand why I'm dating him and won't even hang out with us, only me alone.
He comes from a big family with parents who are still together. He seems to believe in protecting and honoring women. We have been together six months though with no real promise of marriage. He also seems to want me to dress conservatively, but not too conservatively. He hates it if I cover my hair, and loves it when women wear boots, tight pants, short skirts, lingerie, etc etc.
He also loves women who are big and strong. I'm slender and not particularly strong physically. He also frequently begs me for anal sex. None of his siblings are married, though his 34-year old sister is engaged. We have discussed marriage, but he seems to find the idea of getting married at a young age laughable. However, he does talk about having children, and doesn't seem to think we should be married before having children. I don't want to have children unless I am married first though. Furthermore, though he talks of children; he also has trouble just supporting himself between pay checks.
I wonder if I should break up with him and refuse to have sex with anyone else unless we get married first. But so far I can't afford to rent my own place. And I don't know of any men who are seriously interested in marriage, and if they are, they can't afford it, or children.
A lot of people in the town where I live are openly gay, and this is the American South. I feel lost, and receive no meaningful advice from my parents or any elders.
In fact, my parents tell me, "you shouldn't be with a man at all." As a young woman in my sexual prime, this is mystifying to me. They seem to want me to move back in with them until I am making enough money to live on my own, but their household has always been a violent and unsafe environment.
I want to be a teacher. I really wonder about the future of this planet, and about my own personal future and if I'll ever even be able to get married, much less have children of my own. I can easily imagine a future where everyone is gay, and children are conceived in test tubes.
What a bizarre world we live in...
What can any of us really do to change this?
Thanks for getting this out in the open,
------
Makow reply:
Kudos on being so eloquent and sensible given your youth and all that you endure.
You must not marry or have children until you have established yourself professionally and met a man worthy of you. You are being driven into an unhappy marriage by your family and financial circumstances. This is like jumping from the fry pan into the fire.
Try to consecrate yourself for your future husband. Move back in with your parents or share an apartment with another woman.
Obey your better instincts. You are a special person. Be true to yourself.