British Man Laments Lost Love
April 11, 2014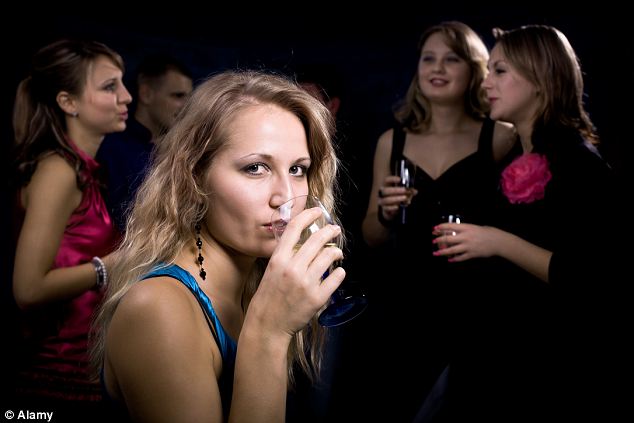 Feminists don't like to see a woman
engaged to be happily married.
They attack her mind and, like Communists,
destroy society one person at a time.
Mark, a successful British businessman,
describes how "the love of his life"
slipped through his fingers.
"The poison traveled though her veins and is now in her heart, thanks to these stupid women brainwashed by media and other Satan-controlled propaganda.
To her 'friends,' sleeping around and using a sex toy to replace 'him' is normal."
by Mark
(henrymakow.com)


I am now in my early forties and spent many years just seeing women for sex and fun. I was a dance DJ and had my pick of most girls at the nightclubs.
About two years ago, I finally met someone who I really wanted to spend my life with. At first, I honestly wanted just sex, as this is normal, I have been told. She was different from other women though, and into the idea of the man being the head of the house and taking the lead. She said she felt "like a woman" when she was in the kitchen making meals and cakes. In the bedroom I was the boss too. She was beautiful in appearance and in mind. After six months, I moved into her place with the plan to build my own home, which I am now doing, and settle down. I asked her to marry me and she accepted. It all seemed to be going so well until four months ago.
Firstly, she quit her job as an Admin assistant to go into the hair and makeup field. There, she met a new crowd of 'friends'. These 'professional' and 'independent' women totally destroyed her belief in love and marriage. They take her out to bars, keep her busy with a crazy amount of non-stop work, and say that she doesn't need a man to be successful.
So the poison traveled though her veins and is now in her heart, thanks to these stupid women brainwashed by media and other Satan-controlled propaganda.


MODERN WOMEN


To her 'friends,' sleeping around and using a sex toy to replace 'him' is normal. They don't see that she had an ideal partnership 'until death us do part.'
Shortly after meeting these women, she totally distanced herself from me. Her kiss was less passionate than my mother's peck on the cheek! She totally neglected our relationship and in the end, it all fell apart.
Just to see what is out there, I took a look at a dating website. It was full of self-important women who go totally by what a man has to offer: "must be this, must be that," not one thing about needing to be loved or feeling like a woman. The majority specify JUST DATING ONLY. I'm not bitter but to have found a rare gem and have her taken from me by some feminist bitches all twisted up by pop culture totally kills me.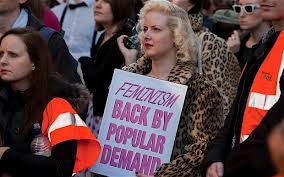 All of these women dog rough and cake themselves in makeup and all they do is drink at coffee shops spitting venom about men and how we like to control them and stifle their business careers.
Obviously these women will look back and realize what they have missed. By this time, they will be bitter and jealous with not much hope of finding a man willing to take them on.

The real sick feeling is that my girl has been sucked in and we have now separated. I was asked to move out and then stay as friends. She still has the engagement ring on her finger but says it is there as a 'reminder,' whatever that means. I have never loved anyone the way I love her and I'm not some teenager pining after my first girlfriend. I'm not inexperienced when it comes to handling women. I was never worshiping her and made sure she understood men are there to support and love women, not idolize them the way many younger men do now (and that puts you on a losing streak from the start.)
HURT

So I have lost the best thing in my world. I am quite well off with money due to a successful business I own. You know what? It means nothing to me right now, the money, all my material goods are worth nothing. I never was materialistic anyway but losing a person to such a bunch of bitches set on making as many men miserable as possible hurts more. I saw her this week to collect some things from her place and gave her a hug and she couldn't even put her arms around me. I asked how we got to this point and she said work was number one priority.
Did she cheat or have another man? No way. One thing I do know is that she is not that type and she wouldn't have time anyway.
So now she's with these women and seemingly happy but how long before she wakes up and I'm well gone?

She uses a sex toy for her satisfaction these days. I found it under her bed. She watched lots of porn (looked at history on my laptop left at her place and so much porn you wouldn't believe it!)
So once again, this Satanic-controlled society has destroyed a functioning heterosexual relationship by selling the idea that men just keep you down and stop you from having fun.
In the past, I did sleep around but I always said I wanted no commitment and if they were the same it was okay. Really that wasn't okay at all and maybe guys like me and my friends who thought it was cool and fun to sleep with lots of girls perhaps contributed to this screwed up society we have today.
Anyway, I thought it was worth writing to you about this as I know you and your readers are interested in what is going on in society.
---------


Makow comment: Mark, I'm sorry for your loss but better you learn her true (lack of) character now rather than after you marry and have children. This girl was pretending to be something she wasn't. I'd demand she return the engagement ring. You need to look at the family upbringing to see what a woman really is. I'd check out immigrant women from traditional backgrounds. I welcome other reader comments.


First Comment from Scottie-

In response to Mark's article. Many women who are in the hair and makeup field are skanks and bar-flys. .

My mother was a hairdresser and divorced my father after 30 years of marriage because he was too "controlling". She was heavily influenced by her girlfriends who were bitter,lonely and jealous women who were duped by the satanic culture into buying the feminist agenda.

My mother constantly needed to dress-up,wear loads of make-up and always felt the need to go out. This is typical behavior for many women today, but especially for any woman who is pursuing a career in the hair/beauty and make-up field.

Also Mark should demand that ring back. If I was him I definitely would not be giving her hugs after getting kicked out and dumped, no matter how hard it hurts.

I am 22-years-old and was in a three year relationship with a girl I really loved. and I mean really loved. But it was just too much to compete with the decadency and moral degradation of the college life-style surrounding her. It was always a constant battle pitting me against the skanks who were in her class always trying to get her to go out and have 'fun', which really means getting drunk,fucked, (maybe gang-banged) and losing any amount of innocence left what-so-ever.

I will not make the mistake again of investing all my time and efforts into a girl. Find your passion, read books, educate yourself, use this amazing tool we have called the internet to find the truth we are so in desperately need of. Don't think about a bitch all day, especially one who sells you out for a couple of slut girlfriends and drunk entailed weekends. Trust me Mark, your ex-gf will realize the mistake she made, and when she does, you will be the one who is better off.

Comment from Carl:

I'm going to teach my son that sleeping around is a trap for missing a compatible wife. I wonder how many of the girls that Mark slept with were marriage material? Surely that one in college or online wasn't just a brainless party girl? Mark, didn't you miss any of them, maybe want to have some companionship? There really is plenty of time for a guy in his early 40's, half decent looking, well read/educated and especially monetarily well off.

Have kids soon, you will hate yourself for waiting as long as you did, the love of a child is second to none. If you're serious about this, just lower your standards a touch physically and look for that woman who was brought up by a family oriented mother; look online and don't look desperate. She just might not look like a fashion model. If you want that, you have to start early and make a job out of trying to find a super hot motherly type. They don't last long on the "market." The more a women looks like a fashion model, the more she doesn't need you or notice you even if you look good. There is a dis-proportionate amount of men who want her. Then we can talk about how the media has made her a narcissist.

Here where I preside in the last bastion of a white neighborhood in Northern Port Coquitlam BC. My whole street and area is filled with attractive white women with white husbands and white kids. Its kind of like Winnipeg's Fort Richmond neighborhood in the '70's, I was pretty surprised actually. I can't say the same thing for London, several major European and southern US cities, or Richmond BC, that's for bloody sure. Because Asian women are small, cute and motherly, they attract white guys like flies here in greater Vancouver...

As far as seeking "foreign women," I would try as hard as possible to find a white woman. If you are Caucasian, part of the Illuminati plan is to make the world less populated and yellow/brown mixed genetics with the exception of some of their inner circle of European Aristocrats and fair skinned Ashkenazi Jew's.

Its too bad UK and Canada don't bring in legions of Slav's (West - Russian relations won't help). My wife was born in Russia and raised like a girl (and oddly well prepared for a career.) She's not Betty Crocker but nobody's perfect. All the people I know in greater Vancouver from Eastern Europe and Russia are very family oriented. Plenty of former Soviet states went to feminism many years before the West, so there has been some healing and the Slavic motherly instinct is very powerful and seeks family. Also, my wife tells me that Soviet leaders killed so many men over a few generations, that Russia (more women) still has almost opposite demographics than China (all men).