Nixon Was Framed by the Illuminati
April 16, 2014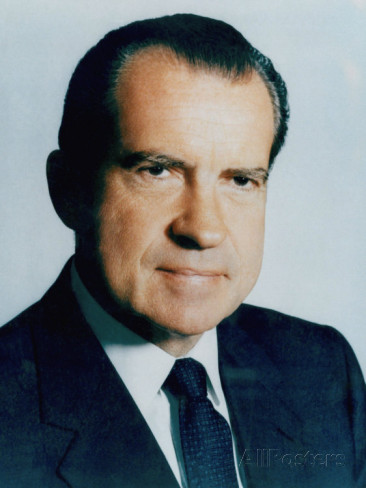 Richard Nixon was framed by the elite. Coming from Mark Gorton, this conclusion is all the more interesting.

Gorton is a respected engineer, millionaire financier and entrepreneur.
He founded the music sharing site Limewire, and he runs Tower Research, a famed high-frequency trading firm.

Gorton also believes that a ruthless "secret cabal" led by H.W. Bush assassinated JFK and planned 9/11.
A "criminal network" controls government and business "yet most people don't have any idea that it exists."
He circulated these conclusions to employees last week. Generally, they are a synopsis of his reading. He is naive about some things -- that a coup d'etat took place in 1963 when in fact the US has been run by
the Illuminati since Theodore Roosevelt or earlier. He is wrong about others - like the Saudis and the Bushes
were behind 9-11. (No mention of the Mossad or Freemasons - Gorton is probably Jewish.) But his assessment of
Richard Nixon and Watergate seems correct to me, and I present it here.












by Mark Gorton
(henrymakow.com)
In 1945, Richard Nixon was a US Navy lawyer
assigned to look in captured Nazi documents which
showed Nazi collusion with Allen Dulles.
In exchange for helping to cover up the Dulles war time treason, Allen Dulles and Prescott Bush agreed to help finance Nixon's political career.
In 1946, Nixon was able to win election to the house of representatives with their contributions. In 1947, the Dulles brothers took Nixon under their wing and escorted him on a tour of Fascist 'freedom fight' operations in Germany. Through the late 1940's and early 1950's, Nixon proved himself as a loyal ally. In return, Prescott Bush was instrumental in selecting Nixon as the Vice Presidential candidate in 1952. Nixon was in the odd position of being an ally of key Cabal members while never being a member of the inner circle. Nixon was politically ambitious and willing to work with distasteful people and do distasteful things in order to further his political career, yet at the same time, he resented being dependent on these powerful, corrupt interests.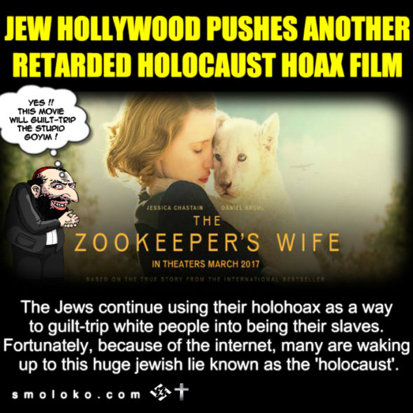 (Gorton, left)

Once Nixon was elected to his second term as president in 1972, he achieved a degree of independence that made him a danger to the Cabal. Deep down, Nixon was never as corrupt as core Cabal members, and toward the end of his first term, he began making plans to purge the entire senior leadership of the CIA. Unfortunately, Nixon did not realize the the CIA had the White House bugged and filled his senior staff with spies. So the Cabal leadership was well aware of Nixon's plans. Nixon had a reputation for being paranoid. Yet he was not paranoid enough. His enemies had him surrounded to a degree which he did not understand.
In 1973, after Nixon has stopped being a compliant servant of the Cabal, they set off the booby trap in the form of the Watergate Coup, and they pulled Nixon down from power just as they put him up.
WATERGATE
The traditional story of Watergate is one where Nixon does a bunch of bad things, gets caught, tries to cover it up, and is forced to resign; however, in reality Watergate was a plot by the Cabal behind the JFK assassination and corrupt elements within the CIA and military intelligence to depose Nixon.
The Watergate Coup served several purposes, but perhaps its most lasting impact was to ensconce George H.W. Bush as the new head of the Cabal. Like his father, George H.W. Bush was a graduate of Yale and a member of Skull and Bones. In a world where connections and pedigree mattered, George H. W. Bush was the crown prince within the CIA.
The first stages of the Watergate Coup involved creating a fake scandal to force the resignation of Vice President Spiro Agnew. With Agnew out of the way, the Watergate Coup plotters were free to place one of their own in position to take the presidency. Nixon wanted to appoint John Connolly of Texas as VP, but Connolly was not a Cabal member, so the Republican establishment loyal to Bush threatened to block Connolly's nomination, and Nixon was forced to pick a Vice President acceptable to the Cabal.
Gerald Ford, as a member of the Warren Commission, had played a key role in covering up the Coup of '63. Ford was not an inner circle member of the Cabal behind the Coup of '63, but he was solidly aligned with them and could be counted on to support and enable the secret government structures buried within the national security state.
The Watergate burglars themselves were headed by CIA agent E. Howard Hunt. Hunt had been a key operational player in the Coup of '63. He was even clearly photographed as one of the three tramps arrested near Dealey Plaza immediately after the shooting of JFK. On his death bed, Hunt confessed to his involvement in the Coup of '63 and named LBJ as the leader of the plot. To execute the Watergate break in, Hunt rounded up some old Cuban comrades who had also been active in supporting JFK's assassination. To those in the know, the makeup of the Watergate burglars was a clear signal that Watergate was a plot on behalf of the Cabal behind the Coup of '63.
To execute the disinformation campaign surrounding Watergate, the Watergate Coup plotters turned to ex-naval intelligence officer, Bob Woodward, who had been inserted into the
Washington Post.
Woodward then proceeded to craft a series of stories that make up much of the myth of Watergate that we know today.

In order to complete the take down of Nixon, the President had to be denied the due process which could have allowed him an effective legal defense before the House Judiciary Committee where the impeachment resolutions regarding Watergate had been referred. At this time, in 1973, a young Hillary Clinton was working as a staff lawyer for the committee.
Even this early in her career, Clinton showed her willingness to ally herself with powerful, corrupt interests. Clinton along with several other staff members of the committee conspired to deny Nixon access to legal counsel. In order to pull this off, Hillary wrote a fraudulent legal brief and confiscated public documents to hide her deception. Her boss Jeffery Zeifman later fired Hillary for her unethical actions and said about Hillary, "She was a liar. She was an unethical, dishonest lawyer. She conspired to violate the Constitution, the rules of the House, the rules of the committee and the rules of confidentiality."
--
Note1-
In an article entitled
"The Pardon,"
(
Atlantic Monthly
, Aug. 1983, p.69 ) Seymour Hersh says a member of the Joint Chiefs of Staff recalled that on Dec. 22, 1973, Nixon tried to get military support to resist the "eastern elite." "He kept on referring to the fact that he may be the last hope, [that] the eastern elite was out to get him. He kept saying, "This is our last and best hope. The last chance to resist the fascists [of the Left]." (William T. Still,
New World Order, Ancient Plan of Secret Societies
, p. 12)
see Makow
"Deep Throated" Media Swallow Banker Lies"
"Deep Throated" Media Swallows Banker Lies
Note2-
To get a sense of how different and popular Nixon was, see
the documentary "Our Nixon" on Netflix.
--
Thanks to O for the tip!
First Comment from S:
I just wanted to add a further note regarding Nixon taken from the book
"Synagogue of Satan"
by Andrew Carrington Hitchcock . He writes on page 180 , "What the public are not told however, is that in the year prior to Watergate, 1971. Nixon had instructed officials to investigate the activities of the large number of Jewish IRS agents, as he had concerns they were protecting wealthy Jews in America from paying the tax they should. Isn't it interesting that following the possibility of big Jewish money being investigated, a scandal starts resulting in the only time in history a United States President has resigned from office".
Also to add my own two cents I read awhile back somewhere that Nixon was not going to go along with the "free-trade" agenda and wanted to introduced tariffs back on foreign imported goods to help bring back American manufacturing. Also his words on the Bohemian Grove are memorable as well which you can listen to here . Nixon was a good man all in all and did not want to be a puppet any more. He played ball with the Rockefeller's to get to the top, and did pass draconian drug laws, but he saw what was happening to America and tried to buck the system. Unfortunately he was set-up by the satanic CIA and here we are. In my honest opinion I do believe Nixon was told to step down and go along with water-gate, or face the consequences JFK style and perhaps was even told his daughters would pay the price as well. The Rothschild elite via their Rockefeller subordinates are some real sick bastards, don't ever put anything past them.
Richard Nixon on the "faggy crowd"
from San Francisco at Bohemian Grove
Mark:


All Gorton had to do is read SECRET AGENDA by Jim Hougan - a book published back in 1984. Nixon was not a very sympathetic character; however, he was not a connected insider either. He was neither a Bonesman nor a child of privilege; instead he was an ambitious, smart striver who became a scapegoat when it suited his handlers.
Don't forget that he was a pretty good card player from his navy days - a shrewd man who never overlooked an opportunity. After the war his entry into politics was at the behest of local republicans. His notoriety began with his participation in the HUAC, which, if anybody cares to look closely, was instigated by Trotsky Neocons looking to make trouble for spies on Stalin's side of the ledger. Nixon later became Ike's VP. That is the same Ike who was invited by Prescott Bush to a golf outing and asked to run for President in 1952.
Kissinger ordered the Watergate break in, Nixon just wanted to cover it up. Nixon had an enemies list. Hell! Every President has one. Obama actually uses drones to kill the ones on his list.
If Gorton's conspiracy stew avoids any mention of involvement of the "Tribe", then he is either very stupid, or just another very careful disinfo artist looking to have us get lost in some very deep, long rabbit holes a la Oliver Stone.