Fritz Springmeier Replies to Critics
May 10, 2014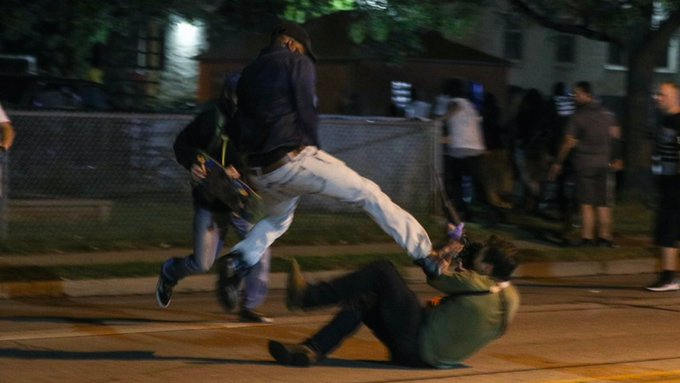 Fritz Springmeier replies to accusations he retailed other peoples' work,
treats conspiracy as a business and is spreading Illuminati propaganda.
"Because the [Illuminati leaders] respected me, knew I knew them better perhaps than anyone, and that I have integrity, they finally decided to provide me with information on their activities so they can externalize themselves to the public."








Reference: Has Fritz Springmeier Been Turned?






By Fritz Springmeier(henrymakow.com) This is my reply to the false accusations
posted about me on Henry's site yesterday. I have no desire to get into any mud throwing contest with Henry, so at some point, if people want to keep throwing mud I will just pray for their forgiveness & walk away. The whole point of all of what I am doing is to serve Christ, and he told us to love our enemies, even ones that were originally friends and stab you in the back.
First, accusation.
I am out "on the Conspiracy Con circuit" hustling up money. I have given nine talks to audiences since I was released from prison. At most of the talks, I brought no books to sell and at the others, I brought very few. Anyone who follows me knows this accusation is baseless and the opposite of the truth. No one has seen me beg for money. I am not out hustling money, and the very term "Conspiracy Con circuit" shows the bias of this article. I am surprised Henry would publish it. I realize that the author of this slander does not appreciate my material, but I have been posting important info on the Illuminati and their plans and activities almost every day for free for over 2 years. I pass on valuable research that took me time, energy and money to acquire and it is passed on for free every day.
Second accusation.
"His best material was actually the knowledge of his Illuminati defector contact Cisco Wheeler." This is an attempt to down play what I have contributed, as if I just used someone else's material. THE TRUTH is that I had done years of research on the Illuminati before meeting Cisco, and that is why she and her Illuminati friends were interested in meeting me. They were programmed multiples & under mind control, and they learned more from me than the other way around. I had already written my
Be Wise As Serpents
(800 pg. book) before Cisco, which many still continue to believe is my best work on the Illuminati.
It was my hard work, and willingness to risk all that helped Cisco's system's deeper alters to the point where the parts which knew things could share. Without years of my hard work everyday none of what she shared with me would have seen the light of day. Not only that but I still had to weed out disinfo from her confused parts and improve on what I was learning; so this accuser (Richard Evans) either has no comprehension of what he is blathering about, or is trying to stir up trouble.
Since putting out three books on Illuminati mind control in the mid '90s, I have continued (w/out Cisco) to come out with more information. I don't know where Evans has been all this time--and I continue to put out high level important information. Even in prison under extenuating circumstances, when the opportunity arose I sent out articles I'd written and cont. to do research. I had an entire yellow legal pad of notes on the connection between the Li Illum. family & the mafia, which a guard seized. Not everyone is as blind as Evans. I continually get thanked for the new high level info and hope that I am providing.

Third claim.
"Springmeier has gone from exposing the Illuminati to disseminating their propaganda." Then Evans & Makow quote materials from my recent posts. The entire answer to this falsehood can't be dealt with in a short article like this, but I will still address this slander. First, one has to take my recent posts & new info in their entire context. I have recently written articles warning about the Illuminati population reduction, the RFID chip, how the Illum. created Bitcoins, why & how these bankers are being murdered, and the Belgium Dutreaux satanic-pedophile scandal.
When I wrote on this satanic scandal I named lots of names, names which are relatives of the Illuminati hierarchy I am in communication with. Rather than cuddling up to the Illuminati, I have held them accountable for what has been done. As a Christian I am called to love my enemies & do good to those who despitefully use us.
Cyrus the Great was a pagan king dedicated to ruling the known world...yet the Word of God calls him righteous. Non-Christian rulers can do good things, and if non-Christians do good things, just because we are Christians does not mean we should not fairly acknowledge what they have done.
But I note that many "Christians" are haters. As soon as I say anything good about someone in the hierarchy, I am accused of asking people to worship them & promoting their propaganda. I have never asked anyone to worship them. Several haters who call themselves Christians are now saying that.
It is beyond the space limits to begin to explain a long process that has now evolved in a direction that is frankly a surprise to me. In 1991, I began to expose the Van Duyn Illum. family when no one had heard of it. I wrote about the current head of the Illuminati in 1992, but did not know his name. I gained their respect by not fearing them and dialing into focus who they were & what they were doing with greater accuracy than anyone else.
After years of working with such people & studying them, I think I know them better than those who slander me on Henry's site. My volumes of writing speak for themselves. But I am a man of peace & love. I don't hate my enemies. In 2009, the older leaders of the hierarchy passed the power to the newer generation. The newer generation had a different view of things than the older generation.
They realized that in this age with the Internet, the idea of hiding in the shadows is silly. The agenda already called for an externalization of their hierarchy, and they decided over the last year to take it to new levels. Through a process, because they respected me, knew I knew them better perhaps than anyone, and that I have integrity, they finally decided to provide me with information on their activities so they can externalize themselves to the public.
That does not mean I am their propaganda piece. It means that I think it helps everyone involved for them to be more open. Rather than attacking me for providing important info about the Illuminati, sensible people will be grateful. The haters will cont. to hate. No foundation can be laid except Christ, whose life & teachings are based on love. This is my foundation & I pray yours too.
---
Fritz replies to my question:How did he come in contact with Jacob Rothschild?
Henry, the Illuminati did indeed send me the Bilderberg Guest list, links to their official Bilderberg sites (the twitter site), their list of topics to discuss at the Bilderberg meeting, and a pdf file with a WHO book that will be available for attendees at the Bilderberg conference. For years we had to spy to get this kind of information, and they in turn tried to keep us from getting it. Now, in what I call an Illuminati glasnost, they have elected to pass this information to the public through me.
I am still the same person as I was before. I am still passing high level info as I have for years. The only difference is that they have elected to be more open. They realize that less secrecy only makes sense, and they have had "externalization of their hierarchy" on their agenda for years. They are just taking the externalization to levels we never thought would happen.
As to how I came to communicate with people at the top of the pyramid, it was a gradual process. It didn't happen at once. I got an email from the hierarchy saying they were watching me and that I really knew very little about them. I figured it was testing me to see my reaction. I agreed with them that I knew very little, and had a lot to learn. It was a test. They would then do things like say they were going to tell Obama such and such, and then I would watch television and realize, wow they are pulling his strings like a puppet.
People don't realize that the elite respect excellence and integrity. For various reasons, I gained their respect. In their second email to me, they said in regards to me that they like to keep their friends close and their enemies even closer. As a man of God, I should fear no evil, and love my enemies.
Why should I not communicate with them? I am not asking anyone to worship them, to trust them, or anything. People are free to evaluate and think for themselves. For me, my goal is to show love and to treat them with respect as everyone should be treated. Treating the top of the pyramid with respect and love seems strange to many people, who would rather I hated them. What will hating them achieve? We are already in deep trouble on this planet. There is plenty of hate directed towards them without me adding to it. Let's try some positive communication and openness. I really believe that the more openness they have with us the better.
While I base my life on the Word of God, there are also secular writers that recognize the things I am saying. Steven Covey in his
The Seven Habits of Highly Effective People
says:

Habit 4: Think Win-Win
Genuine feelings for mutually beneficial solutions or agreements in your relationships. Value and respect people by understanding a "win" for all is ultimately a better long-term resolution than if only one person in the situation had got his way.
Habit 5: Seek First to Understand, Then to be Understood

Use empathic listening to be genuinely influenced by a person, which compels them to reciprocate the listening and take an open mind to being influenced by you. This creates an atmosphere of caring, and positive problem solving.
When dealing with people in power, it makes sense to do a lot of listening. If people have a problem that I am treating people with power with respect & listening, then the problem is with them. I am fully cognizant of everything I have previously written about the hierarchy since 1990. I have not changed my allegiance or sold out. I have always been dedicated to helping humanity and still am.
Makow comment:I thank Fritz for this reply
but he has been duped. He has lost touch with the scope of the heinous crimes the Illuminati have perpetrated against humanity in the past (imperialism, world wars, cold war, Korea, Vietnam, etc.), a course they continue to follow. I'm thinking of the human cost of recent wars in Iraq, Afghanistan, Libya and Syria, and now threatening world war with Russia over the Ukraine. I'm thinking of the destruction of marriage and promotion of homosexuality to heterosexuals, promiscuity, satanism and decadence. I refer to their sponsorship of radical Islam worldwide and the fake terror attacks in Newtown and Boston. I'm thinking of NSA surveillance and the descent of Western nations into police states. I refer to the invasion of European-origin nations by migration and the destruction European Christian national heritages in general.
The Illuminati agenda -- Communist world enslavement- has not abated. It is naive to pretend they're good guys who have our interests at heart. This is always their ruse. Their plan is centuries-old and will not change. There is nothing wrong with hating evil and inveterate evil doers.
"Do not think that I came to bring peace on the earth; I did not come to bring peace, but a sword."
Matt 10:34
Richard Evans replies:
"After years of working with such people & studying them, I think I know them better than those who slander me on Henry's site. My volumes of writing speak for themselves. But I am a man of peace & love. I don't hate my enemies. In 2009, the older leaders of the hierarchy passed the power to the newer generation. The newer generation had a different view of things than the older generation."
Mr. Springmeier, my critique of your latest article has no malice toward you. Please don't take it personally. I've always said that 'The Illuminati Formula Used to Create a Total Mind Controlled Slave' and 'Deeper Insights into the Illuminati Formula' remain the definitive introductory texts to understanding what the Illuminati and pervasiveness of Simulacra and mind control. When those books came out America was still full of MKULTRA programming victims running around, nearly all of them still in the various cults and activities used to manage them. These books enabled many to break their own programming.
We are eternally grateful, and we think of you as a brother. But I was concerned when I read the article in question. It's contradictory of all the work that prompted them to frame you and put you in the 'cooler' for eight years. I think that means you were on the right track.
What about the mind control and Gnostic Luciferianism, Fritz? Do they now think differently about that too?
This paradigm they're promoting that the new generation of these families really do want to save the world is in error. Fritz, their power comes from centuries of blood money. They are the custodians of the ruined lives of well, billions of human souls. Now you're telling us they've changed and they're going to do good now?
I don't "hate" them. I pray for their conversion.
First Comment from Texe Marrs:


I find the Fritz Springmeier article interesting, but pointless.
The Bible says that Jesus came to destroy the works of the devil. He rebuked the Jews and He rebuked the devil. He did not attempt coexistence or understanding.
I, too, have been contacted by the Rothschilds and also by the Knights of Malta. I was told I had an erroneous conception of Rothschild, and the Knights leader stated that he thought we "could work together."
I did not respond to either party, but have continued to do the mission that God has laid in my heart---to expose their evil works and uphold Jesus as Lord.



Comment from Phil:
In a private email to me today, Fritz suggested that he is "not at liberty to say where " MA-370 is, but it was "taken down by the Illuminati to prevent a war. The people on board had the ability to start a war and the intentions to start one."