Do Women Have Feminine Instincts?
July 6, 2014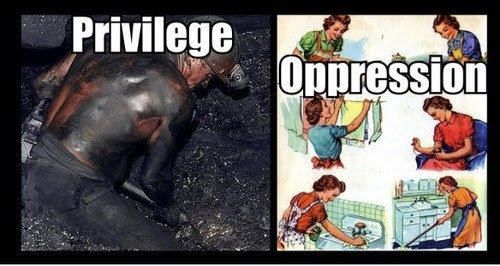 Benjamin, a reader, challenges the idea
that women have a natural
loving instinct to sacrifice for husband and child.
I think he's wrong, but I present his argument for discussion.


"Mama bears are simply being demanding, angry, forceful, and pitiless. This describes western women perfectly, where they are shielded from their natural state of veritable helplessness. (Through the welfare state and feminist laws.)"
by Benjamin
(henrymakow.com)
Thank you for your article,
"How the Rockefellers Re-Engineered Women"

I note, though, that you wrote, "for a woman, love is an instinctive act of self-sacrifice. She gives herself to her husband and children and is fulfilled by seeing them thrive and receiving their love, respect and gratitude. A woman makes this supreme sacrifice to only one man who will cherish her and provide for his family."
Dr Makow, I must ask you to look over that notion, again. Much of it is simply romanticism, which is the fraternal twin of the brainwashing that you were denouncing in your article.
Sir, the truth is that there are approximately 0 women who are self-sacrificing. And, there is no instinct of self-sacrifice in women; period. When you wrote that, sir, you were projecting your own masculine virtues onto women.
Men are almost universally self-sacrificing. (Which is why 94% of workplace deaths are men; and that percentage is even higher for battlefield deaths.) Men do sacrifice, but are fulfilled when they see their women and children thrive. None of that is true of women.
In part because of these virtues, we men are entitled to love, respect, and gratitude.
You wrote that women make this "supreme sacrifice"... but sir I must take strong exception to that language. Sir, only men make the supreme sacrifice. Many, many men have intentionally gone knowingly into death in order to save or protect their women and children. There is no history whatsoever of women exhibiting that behavior. And, death is the "supreme sacrifice".
It is in no way a "supreme sacrifice", nor is it a sacrifice at all, for a woman to consent to being a wife, where she will be provided with food, clothing, and housing for the rest of her life. That is not sacrifice... that is the definition of being a welfare recipient. The opposite of sacrifice.
Likewise, it is not a sacrifice for women to have sex with men. Women want to have sex, and they want to bear men's children. There is no sacrifice in that.
THE REAL HETEROSEXUAL CONTRACT
My dear sir, may I shed some light onto the real heterosexual contract? Here it is:
A woman (or team of women) cannot produce, through her own efforts, sufficient calories and security to keep herself alive in a competitive environment. A man (or team of men) can produce much more calories and security than needed to keep himself alive in a competitive environment.
Woman offers (or her father offers on her behalf) her life-long service, allegiance, and sexual exclusivity to man. She agrees to bear every child which he injects into her for 9 months, and nurse them through to the point that they can eat and walk on their own... (Papa takes it from there). if the man will agree to keep her alive. (Provision and protection)
In short, the agreement is: Man receives help and love that he wants. Woman receives a chance at long life, which she wants.
If she breaks this agreement, then he (and his tribe) revokes her life. End of story.
You are completely correct, though, sir... that men instinctively want to fulfill this responsibility. If a woman gives a man love, respect, help, and faithfulness... he wants to be very kind and generous to her.
Many people, when faced with the truth that women are in no way self-sacrificing, like to bring up the story of a mama bear, protecting her cubs. But, mama bears are never self-sacrificing. They never go into a fight expecting to die, nor anything close to it. Mama bears are simply being demanding, angry, forceful, and pitiless. This describes western women perfectly, where they are shielded from their natural state of veritable helplessness. (Through the welfare state and feminist laws.)
Women are only good to others (their husbands, and even their children) when they know that those men and children are the one reason, the one thing, that is keeping the woman alive. Women "love" based on utility. Men love self-sacrificingly. To paint some other picture than this, is simply rolling back today's feminist propaganda back to yesterday's feminist propaganda. Chivalry and woman-elevating were Feminism 101.
----------
First Comment from Sean McGuinness:
I read Benjamin's article on your site earlier, and I think he is very incorrect. His views on the dynamic between the male and the female struck me as very despairing, a philosophy of hopelessness, and it seemed like he has already accepted defeat.
His argument is fundamentally flawed, and essentially hypocritical. He asserts that women do not self-sacrifice, because they want to bear men's children. This is very true, it is the natural way, the beautiful nature of womanhood, it is their instinct. He also correctly points out that men have similar instincts, to raise, provide for and protect their families. So why is it, then, that men are self-sacrificing for following their instincts, but women are selfish? Both sexes adhere to their nature because they feel happiest doing so - how can one be selfish, and the other be selfless? It makes no sense, it is a contradiction.
Women are the biggest victims of feminism, as feminism hates femininity and teaches that, to be liberated, a woman must behave like a man. Women who are alienated from their natural instincts often become deeply unhappy. Women are not designed to hate men, or view men as evil, they are designed to work in partnership with their husband to provide a safe and stable incubator in which to raise healthy, happy and well-balanced offspring.
A growing phenomenon is the male equivalent of feminism. It is the opposite side of the same coin - both teach that the opposite sex is working tirelessly to oppress, via the patriarchy/matriarchy. I feel it is very harmful social engineering. Yes, modern women have problems. Most of these problems are inserted into them by the same programming and social engineering we are all inflicted with from the cradle to the grave. Young women are encouraged to be promiscuous, hedonistic and materialistic, and view family and children as oppressive and boring. Young men are encouraged to have the very same outlook, to live life as eternal teenagers.
You have to wonder why, don't you? Dr. Makow, you have written excellently many times on the New World Order's agenda to divide the sexes and thus break up families, which in turn breaks up communities, which in turn makes nations susceptible to globalist takeover. The New World Order is waging a war on families, and not specifically on males alone. Families are the lynchpin of everything else that is good in the world, they cannot exist without the traditional family unit. Feminism is a very useful and effective weapon for them to achieve this aim, and so is the growing "men's rights movement". I urge anyone to look at both feminism and the MRM comparatively and objectively, and identify the differences - there aren't many. They preach the same things.
Women are human beings, equally as (no more, and no less) valuable than men. Both are essential for the continuation of the species. I am male, and many of the best people in my life are women. People should work together and focus on the real transgressors, rather than the opposite 50% of the human population. Doing this is exactly what families like the Rockefellers want, and they laugh when they see people doing it.
Sean McGuinness of http://www.conserpiracy.boards.net/