Is this Primitive View of Women More Realistic?
July 8, 2014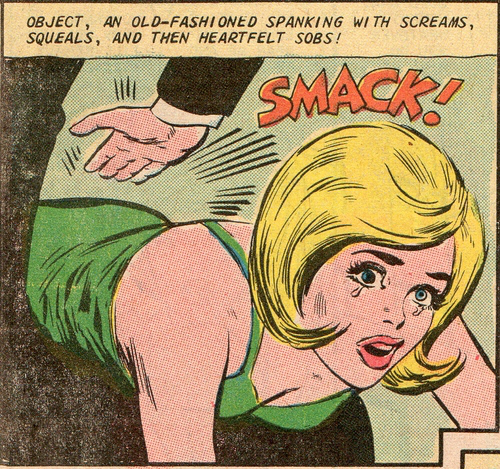 "In an upright society, men have the predominance of violent power in their relationships, and women have other advantages. In such a scenario, a woman's emotions will be naturally engaged, as she comes to realize that this man is her meal-ticket, and her protector..."
Benjamin's original article, "Do Women Have Feminine Instincts?" provoked lively debate. His further comments today take it to a new level.
"Women deserve credit for what they actually do for men. That is, the amount of goodness and nurturing they actually give, minus the problems they cause and the 'taking' that they do."
Makow Comment:
Maybe I was spoiled.
My mother just gave and gave,
and asked for nothing. I am not endorsing Benjamin's provocative views but present them for further discussion. In my experience, women respond to love with love.
"Woman's virtue is man's greatest invention."
- Cornelia Otis Skinner
By Benjamin
(henrymakow.com) I assure you, sir, that I am not cynical toward women.
I am, rather sir, only observant.
I don't report fantasies, but what is actually before my eyes; even though I too was raised with the fairy tales which are so dear to many hearts.
The truth be told, other than my own children there is nothing on earth that I love more than women.
But, in my love for my fellow men, I refrain from spreading lies to them, about the less-fair sex.
Why should I poison the hearts and minds of my brothers and fellows, and cause them be even older still, before they'll wake up and see the truth, and adjust their behavior and expectations accordingly? The longer each man waits, to face the truth, the more bitter will be that awakening, and the more regret for life and opportunities lost... and the fewer the future possibilities for him.
Women do have the capacity to develop various character traits. But, without the natural circumstance of women and girls (wherein they must win their safety and food and clothing and housing privileges, through goodness and sweetness and faithful service)... again I say, without those circumstances, such flowers (sweetness, faithfulness) never develop on the stem that is a girl/woman.
Instead, when they are pampered and spoiled (taught that there will always be plenty of food and housing and clothing and safety for them, no matter how they behave and no matter whether they are loyal members of the family, etc), then the only things those stems bring forth are thorns.
In sum, I do not contend to you, sir, that women cannot become something analogous to what you have written are the real "feminine" characteristics. I am only saying to you that those are not the characteristics of a woman in the default state. Even Eve, our mother, wasn't like that.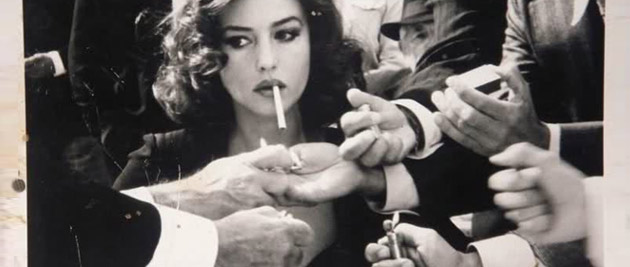 ZERO SUM GAME
Let's stop thinking so much about trying to be better to women. Let us not forget the reality that: every time we ascribe to women more than they are due, we absolutely are hurting a man or men. There is no free lunch. This is a zero sum game.
"More opportunities for women", means "Steal opportunities from the man" who earned them by his own merit and efforts. There is no alternative to the truth of this statement. (Look at the military, or the corporate world, or much more the family.) Likewise, when we lie to one another and tell each other that it is the women/mothers who are nurturing to us (it's actually the fathers, primarily), and that women are the seat of our virtue and morality (talk about a house built upon the sand), then we are stealing from the men and fathers who actually earned and deserve the praise/love/credit for doing and making all those good things in our lives/families/society.
The women deserve credit for what they actually do for men. That is, the amount of goodness and nurturing they actually give, minus the problems they cause and the "taking" that they do.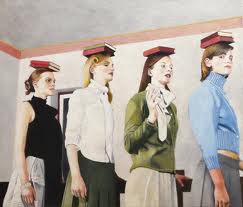 Gals can be made into something truly beautiful and wonderful to enjoy (in their good moments)... but they aren't that way naturally. They can be that way only if trained to be, while being given no other choice.
And, to make a long story even longer... this process, if it is going to work at all, has to occur prior to a gal's getting "set in her ways". These criminals in our society that want to make it impossible for a man to take a woman while she is in the marriageable ages (which have always been 15-19), but instead force them to wait until the crop is seriously over-ripe... after she has a degree and a career and after her psyche and heart and body have all passed the point of malleability and flexibility... these criminals desire nothing more than to destroy us all, and take away all possibility and hope of family happiness for each and every common man.

FEMINIST SHORT CIRCUIT
I will seem to be very argumentative if I say so, and I do hate to sound that way...But, no matter the quality of the components and the design in an electronic system, it cannot function well if there is a "short" introduced somewhere.
Likewise, it is really not possible for men, in the West, to establish "good relationships", as you mentioned, with women. There are too many short-circuits in our environment, for a good relationship to take root, even if the man has perfect understanding of what he can expect to happen (versus the "unrealistic expectations" you wrote about.)
One of the major reasons is that the "short-circuit" of our feminist government is ever-present. No woman, no matter how kind and good, is senseless to the fact that the state is always offering to her, whispering in her ear, the violent power of their hired men.
This reversed power differential causes every relationship to be poisoned with the threat of violence from the state, against the man... but really not against the woman. So, men will always dial down their genuine behavior and speech, and women will always feel free to dial theirs up... even if it is subconscious. In fact, the state is really the "father" and "husband" in every relationship, in the West... and so there is no fertile soil in which "good relationships" between men and women can develop.
(The state has eliminated marriage entirely... the process by which we used to form households [that had a head]; and now the state allows us only "domestic partnerships", where the man and woman are partners, and the state is the head of household.) But, men have no need nor desire for female "partners"... if a man wanted a partner, he'd find a man. What a man does want is: a helper well-suited to him. ("A help meet for him".)
In an upright society, men have the predominance of violent power in their relationships, and women have other advantages. In such a scenario, a woman's emotions will be naturally engaged, as she comes to realize that this man is her meal-ticket, and her protector... the one who stands between her and all the bad things she fears. He's also dangerous when provoked. These are the realizations that cause a woman's emotions to become active and attached specifically to this man.
MEN ARE GIVING UP ON WOMEN

Of course, women being hypergamous, these same emotions and attachments could be triggered by other men of higher status/power. But, again, in a good society or tribe, the women are aware that the men have already agreed among themselves to eliminate adultery pitilessly... for all of their mutual protection. So, the idea of seducing another man will engender fear and the "I'm-less-safe" emotions in a gal, rather than the starry-eyed feeling she gets when she thinks about her man who has taken on the task of protecting and providing for her... and whose very name and reputation is what keeps her safe while she moves about, outside the home.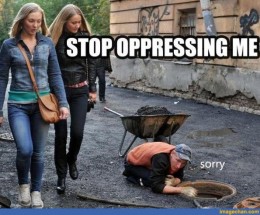 These thought and conditions are the levers that need to be pulled, if we are going to activate/engage the good feminine emotions, and if we want to cause the good behaviours and character traits to develop.
But, because the above-mentioned dynamic has been eliminated, there is no environment for "good relationships" between men and women. The relationships can only be different degrees of lousy.
Just as people certainly will eat, even in a place where none of the food is good or healthy... likewise men and women will still relate, in the places where it can only be lousy or really, really lousy. But, even that is fading away. Men are giving up on it, and many women are killing the babies and the children. This society that is not reproducing will rapidly cease from the world scene.
And, it will not just go out with a whimper. Other societies, where the ideas of male and female are not so conflated, are waiting outside the gates to take the assets of those weak people who have gone feminist. Hispanics, Arabs, Russians... these are strong peoples. And they have not forgotten so much, what it is to be a man or to be a woman. They're waiting in the wings, to take the feminist "First World's" goods and their women alike.
Gender-bending carries inside itself, its own end.
-----
Benjamin
endorses this video
, sent by Rich S, and the woman "Christie Misty" who made it

First Comment from Tony B:
Must say, I started adult life thinking as you think. But I have learned. Benjamin is exactly correct. It is the reason for my often repeated remark that western women are out of place and out of control.
I have begun marking the daily msm newspaper in red ink in way of correction. I make a joke to friends saying all I need do is write "bull shit" over each paragraph and I'll have it exactly right. But I have noticed that more and more crimes, especially violent crime against those weaker, are committed by women. Almost daily women are killing their own children if not deserting them. I don't mean abortion here, I mean growing, functioning children being murdered by selfish mothers. Abortion, of course, is the ultimate selfishness.
Most US counties have women clerks running their offices. In this state, every year the state audits turn up women in those offices who have stolen thousands, often hundreds of thousands, of tax paid money. They have no compunction not to so steal the citizens' funds and only rue getting caught. Still, because they are women their sentences are jokingly short compared to any man's sentence for similar crimes. There is no earthly reason for this dissimilarity. It is simply misguided sentimentality.
The only honest thing about women my now-dead wife said to me was that women have no idea what they want. Actually, what she really meant - but would never quite realize - was that they always want everything they can get but once they get it, if they see something even better, they then want that instead.

Down through the ages it was automatically understood that women had to be kept in their place and under control, until the last few centuries in the west. Giving women the vote was just about the last insanity. Nothing can divide a family faster as women will ALWAYS vote for the candidate who promises to give them the most for nothing without a single thought as to just how he/she/it can manage to do that without someone, somewhere having to pay for that largess they wish to gain without cost.
This could be book-length.
Bottom line: The only women who show those feminine qualities you mention at times are those who are kept in their place and under control. Exactly what government has refused to allow in western nations.