September 4, 2014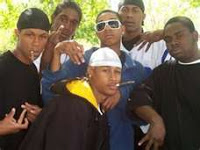 Black women mating choices are the root cause of black dysfunction in America
Black Americans had it MUCH worse in the past, and they still managed to create relatively strong communities, businesses, and families. So, what changed between then and now?
1. Female sexual selection within the black community was altered by the mass expansion of the Welfare State.
2. Sexual access, marriage, and reproduction was removed from stable, productive beta males with jobs and transferred to "alpha" douchebag criminals.
3. Most of the black ghetto dysfunction in America today is rooted in dysgenic mating on the part of black women, (i.e. mating that promotes degenerate traits.)
It's Bad Boy Gina Tingles on a cultural scale.
When women are no longer forced to rely on the stability of the beta male and his productive capacities for sustenance and the survival of their offspring, and can instead collect easy money from the State, they quickly revert to a pre-Agricultural Revolution mating strategy in which the meanest, most violent men are rewarded with the greatest level of reproductive access.
Such men do not stick around to raise their children, they move on to the next ho and knock her up too.
Such men not build communities, they poison them with violence and crime.
Such men do not create progress, they destroy it by creating a downward spiral in which each generation is more dysfunctional than the previous one.
Over 70% of black children in this country are born out of wedlock. Most of them are fathered by thugs and criminals, because that is what black women choose to reproduce with.
It's a numbers game: black American men who are stable, intelligent, and productive are simply being bred out of existence. The same principle is found in the movie Idiocracy, which most people consider to be less of a comedy and more of a prophesy.
40% of ALL American children are now being born into the same circumstances which have destroyed the black community, and that number will continue to rise as women double-down on the bad boy cock carousel, celebrate bastardy, and claim their cash and prizes from the State.
If this nation collapses into dystopian nightmare in the future, it will have exactly fuck all to do with transdimensional space aliens and everything to do with the fact that American women have spent the last 20+ years (longer in the black community) creating hordes of fatherless thug spawn.
Advice for young American women: Stop having your children out of wedlock with the first "totally hawt" convicted felon with a neck tattoo you come across, and try reproducing with men who have positive attributes like, I don't know, a job and an education and the desire to raise a family
Source:
http://www.godlikeproductions.com/forum1/message2625234/pg1