Is Actress Justified to Feel "Violated"?
October 20, 2014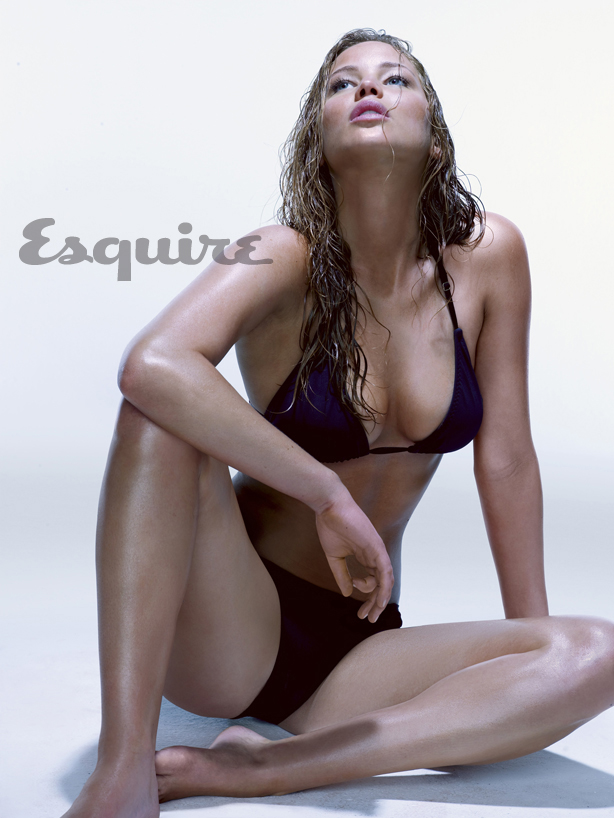 Left, Jennifer Lawrence. "At the time it was very difficult for people to see me as a woman, or sexy, or beautiful," she told The Times. "I was just the Winter's Bone [movie] wilderness-type girl. And so I did the Esquire shoot and it was a good career move." Lawrence added that she has no qualms about flaunting her sexuality, as her career always comes first.
Hard to feel sorry for Jennifer Lawrence
whose private photos were
hacked and posted online. When you trade in sex,
as many young women do, can you ever draw back
the curtain again and say, this is private?
by Henry Makow Ph.D. Recently, Oscar-winning actress
Jennifer Lawrence was screaming blue murder because someone had hacked into the Cloud and posted her private naked pictures online. The same thing happened to other stars including Amber Heard, Ariana Grande, Kaley Cuoco, Rihanna and Kim Kardashian.
"It's not just a scandal. It's a sex crime," she told
Vanity Fair
(November 2014). "It's a sexual violation. It's disgusting."
She can't believe that people are so "thoughtless, careless, inhuman and empty" to look at those stolen photos and try to profit from this "violation."
"Anybody who looked at those photos, you're perpetuating a sexual offense. You should cower with shame." To her friends and family, she says, "I didn't tell you that you could look at my naked body."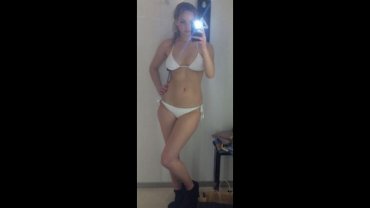 (FMH Magazine's 2014 Sexiest Woman in the World? )

The 24-year-old actress who makes $10 million per film added, "Just because I'm a public figure, just because I'm an actress, does not mean that I asked for this. It does not mean that it comes with the territory. It's my body, and it should be my choice, and the fact that it is not my choice is absolutely disgusting. I can't believe that we even live in that kind of world."
She is speaking out "and hopefully helping anyone who's been violated in this kind of way." It's not OK for "other women and girls to just let it happen because it isn't."
NO SHAME
I respect Jennifer Lawrence's talent as an actress. She was incredible as a New Jersey housewife in
American Hustle
. I didn't recognize her.
But I am surprised that
she
doesn't feel any shame. Look at her explanation of how those pictures got online.
"I started to write an apology, but I don't have anything to say I feel sorry for. I was in a loving, healthy, great relationship for four years. It was long distance, and either your boyfriend is going to look at porn or he's going to look at you."
That's naive. He's still going to look at porn.
For Lawrence and millions of young women like her, it's too late to claim a second virginity.
She should not have made the pictures in the first place, private or not. She should not have stored them online. (This reminds me of those "sex tapes" that "get stolen." Is this a publicity stunt? No, she doesn't need the publicity any longer.)
Now that they are public, so what? There are millions of pictures online of women just like her, or better looking.
Men are suffering from gynecologist's fatigue. Why do Women in their myopic vanity think they are any different from millions of others their age?
The Illuminati are using popular culture to turn young women into amateur porn stars and prostitutes. Communists always believed female sexuality should be a public utility and not reserved to marriage and procreation. They want to undermine marriage, family and heterosexuality in general, because female promiscuity turns men off women.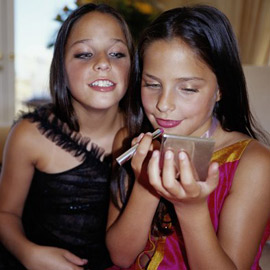 The Illuminati have divorced sex from love and procreation and turned it into a mass addiction.
More than ever, young females learn that their value mostly lies in their sex appeal. In spite of, or because of feminism, women have been dehumanized.
In the olden days, men had to marry women to get sex. This was good for women and for society. Women had to be more than naive prostitutes. They had to be wives. They had to have talent, character and personality. They had to be loveable and capable of real love.
Sex appeal is a function of female fertility which declines by the age of 40. Women who identify with it will be left high and dry.
VIOLATED OR JUST ROBBED?
Jennifer Lawrence is a hypocrite. She sells her sexuality. She hasn't been "violated." She's been robbed of her stock-in-trade.
In a 2010 interview,
she said she "has no qualms about flaunting her sexuality, as her career always comes first."
"I never put myself out there and said, 'Yes, I'm going to fight for women's rights and be a feminist'," she said. "Yes, I love women, but I'm also an actor. And if my career is suffering because of something I'm going to fix it."
So she did a risque photo shoot for
Esquire
. Now someone hacked pictures potentially worth a lot of money. They
have diminished her $ex appeal.
Women have been trading on sex for a long time. It's a racket.
The truth is, women look better with their clothes on. Dressed, they can show some style and personality, and do things that make them human, feminine and desirable again.
The essence of femininity is self sacrifice and devotion to husband and children. This requires women to consecrate their bodies to future husband. The Illuminati Satanists are lying to them. They are not being empowered by being promiscuous. They are being degraded and cheated. They are being hacked.
----
Related-
How the Rockefellers Re-engineered Women

First Comment by Anthony Migchels:
These feminists are always claiming they have a right to dress like sluts and use their goodies to get what they want, but when men then pay attention, they 'feel victimized'.
Feminism openly promotes women 'using their sexual power', while simultaneously claiming it's 'oppressive'. The fact is: feminism has openly prostituted the women and has zero rights to claim 'guardianship' of the girls' honor, other than as pimps.
They probably reckon (with justification) that it helps them turn women into lesbians, once they're sufficiently sick of men after having been passed around like magazines for a few years....."Feminism is the theory, lesbianism is the practice." -- Ti-Grace Atkinson