Ottawa Shooting: Eye Witnesses Involved in the Hoax?
November 28, 2014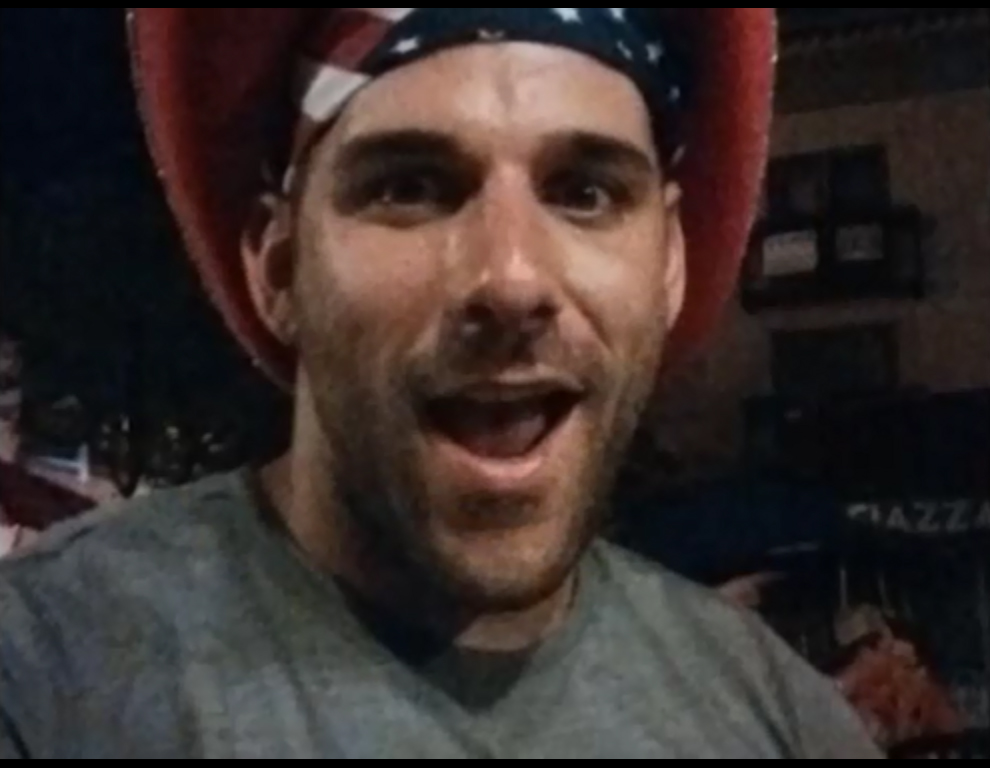 (And here is a picture of him wearing an American Bandana. His sister "loves America." Are the Cirillo's American or Canadian?)
There are so many contradictions in the accounts
of the shooting of Nathan Cirrillo and the attack on Canada's
parliament Oct 22 that "DD" has concluded it was a hoax. by DD
(henrymakow.com) Busted witnesses.
What they saw doesn't match up to the official narrative. It's not even close!
An independent investigation is required. Most of the witnesses that I've reviewed are involved with this hoax. Their accounts appear to be scripted. Their different recollections are inconsistent, while other accounts are flat out wrong based on the RCMP surveillance video. Can this be simple human error? I don't think so.
Few example:
1) Barry Willis, a utility worker working on Parliament Hill who is ex-military says he had the gun pointed at him and witnessed the car hijacking. From his perspective, during the hijacking, the driver got out of the car and kneeled down. The shooter pointed the gun at Willis' head but he reconsidered, got in the car and drove towards Center Block. The driver remained kneeled well after the shooter drove off. The RCMP surveillance video shows NONE of this. You don't see the shooter pointing the gun at anyone and you don't see the driver kneeled down ever. You see him get out and sprint away!
RCMP Video:
Start at 2min mark
2) Greta Levy, NDP Press Secretary's account also defies belief. She says was leaving Center Block when she heard someone yell "Gun!" and she promptly dropped to the ground. A few seconds later she lifted her head and saw the gunman walk up the ramp leading to Center Block. This is total nonsense! He drove! Again, the same video that refutes Barry Willis's account destroys her account.
Greta Levy interview
: at 15second mark.
RCMP video
: go to 2min 40sec to see car drive up to Center Block.
3) CPR and Anthony Di Monte, Chief of Ottawa's Paramedic Services--
Here is a list of problems with him:
· Chief goes to the scene at the War Memorial after a meeting in City Hall. He is dressed in paramedic gear. He should be in uniform!
· 911 call came in as a cardiac arrest. Bogus. Why wasn`t it called in as a shooting victim?
· Legs were up. Should be down. This minimizes bleeding. NEVER done. Ask any para med.
The victim was surrounded and blocked by six people. Cirillo`s hands were on his chest while receiving CPR. Should be on his side. Dead giveaway of a fake.
· There was simultaneous chest compressions and mouth to mouth. You NEVER do it this way.
· The persons doing mouth to mouth and chest compressions weren`t communicating/co-ordinating with each other. In fact one of them, doing compressions, was distracted--looking up and away.
· Chief claims, ``.. extremely traumatic entry and exit wound.`` WHERE IS THE BLOOD? You can see Cirillo`s bare chest when they were putting in him the ambulance. No sign of massive bleeding. How about pneumothorax Nope. This is pure poppycock.
· What gets me? Chief Di Monte says the bystanders were doing a great and effective job!! What?? And Cirillo had a solid carotid as a result. Wow. Pure fictional nonsense.
4) Solomon vs David Akins: Who got the Parliament Hill Shooting Story Correct?
We don`t know. It's sad. David Akin is a Gemini Award Winning Journalist and Evan Solomon the host of
Power and Politics
give us details that don`t match up to each other. Of nine crucial points of the story they only agree on ONE. -Kevin Vickers shot and killed Michae Zehaf-Bibeau. What happened in there?? Here`s a synopsis:
Evan Solomon CBC
David Akin
Sun Media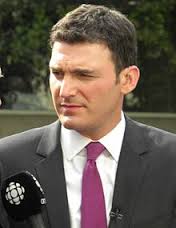 (Evan Solomon, left)
Armed Parliament Guards yes no
Plain Clothes Office at top of Stairs in Rotunda no yes
2nd Plain Clothes Officer in Rotunda no yes
3rd Plain Clothes Officer Guarding
Conservative Caucus Room no yes
3rd Plain Clothes Officer Exchanges
a SINGLE shot with shooter no yes
after exchange of gun fire with parliament
guards at entrance shooter runs
down hall of honour yes no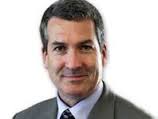 (left, David Akin)
Kevin Vickers grabs his pistol & runs to
other side of pillar where shooter was hiding
in alcove by parliament library yes no
Kevin Vickers drops to ground
and crawls to the pillar no yes
Kevin Vickers shoots and kills the shooter yes yes
YES
YES
5) The Cirillo Family raises questions:
a) Kathy Cirillo, Nathan's mother, still uses her married name many, many years after an ugly divorce.
b) We don`t know Nathan`s biological father`s first name. His name is nowhere to be found on the obituary or anywhere in the media. He is, allegedly, living in Costa Rica. Who is he? Why this void?
c) Nathan's sister, Nicole, is married and her husband's name, according to the Obituary is Richard Schmith. Nathan's other sister, Natasha, is apparently married to Jonathon Tuckman. Mr. Schmith is a 60-something year old retired man working at No Frills as a grocery clerk and lives in Hamilton according to his Facebook page. Jonathon, is an Australian who currently lives in LA, CA. In the
funeral video
you can see Nicole`s husband and he is NOT the 60-something year old Richard Schmith. Natasha's history below blows the cover of this family wide open.
d) Cirillo's sister Natasha is most likely an American from California. Her Instagram account shows her dressed in apparel with the American Flag on it. Her hash tags say things like, ``I Love America``. There are pictures of her and Jonathon in California. There are pictures of her in Hamilton (none with Jonathon) but her hash tag comments suggest she is new in Canada. What are the implications? See for yourself here:
http://ink361.com/app/users/ig-332700014/photos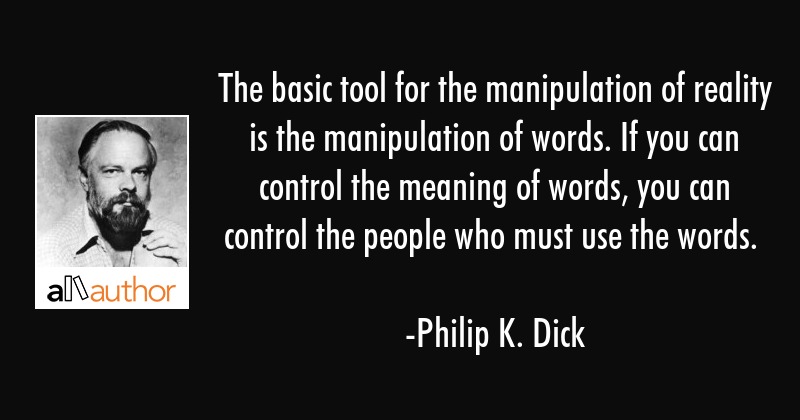 e) Nathan Cirillo was employed temporarily with DND. His ID card expired on Oct 22nd 2014, two days after he was killed.
f) David Cirillo, Nathan's cousin, posted the death of his cousin on his Facebook page 25 minutes before it was officially announcement. (see screenshot below) How did he know? There is also a picture of David and Nathan on Facebook. David makes a remark that he'll be in Costa Rica to watch World Cup soccer game against Italy. It's a strange coincidence that he is going to Costa Rica to watch a game in a country that Nathan's estranged father apparently currently lives. And the game in Costa Rica is not live. It's being played in Brazil! Why go?
What do all these family observations and findings imply? Individually maybe some of these points can be explained. Sure, you can write off my observation of Kathy's surname but together all the above points imply something very serious and sinister. Subterfuge is at play here. We've been duped and infiltrated. Remember, the Americans reported details before Canadians did. This Cirillo family is a front for propaganda to sell us another unending war. Explain to me how we can reconcile Natasha's "American" Instagram?
How about her patriotism for Canada? Oh, I think I will wave an American Flag. #hashtag "I Love America". Canadian? Yeah, right. Smoking gun? Damn right it is. We have a big problem here.
-----
Related
Makow-
Making Sense of Ottawa Shooting
Also by DD:
Bogus TV Report Casts Doubt on Ottawa Shooting