Sex - Out of Sight, Out of Mind?
December 4, 2014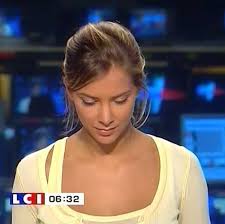 "How can a man concentrate on the news when his mind
is bedding the beautiful young woman reporting it?" by Henry Makow Ph.D. Almost every day I see beautiful
young women carrying big signs that say,
"LOVE ME."

But below, in smaller print, they say, "No.
Not
you."


You can see how men in my position, probably 80% of all men, might find this frustrating.
Especially when so many young women and girls today dress like streetwalkers.
Sex is the elixir in our pagan sex cult society.
We are besotted with fertile young women.
They are goddesses. Sex with them is just below money at the pinnacle of value.
I wonder how these young women must feel? To be venerated for sex appeal - something they did nothing to earn?
I used to enjoy "girl watching." I thought it lifted my spirits.
But now, I wonder if that is true. It just makes me think about sex. Usually, this happens while watching television...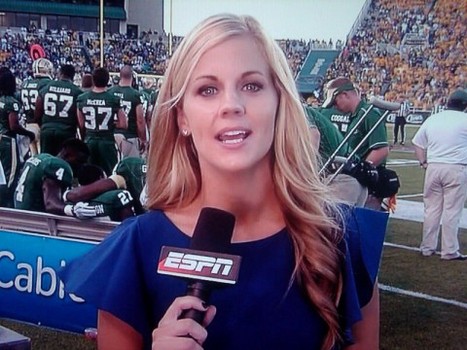 TV TITILLATION
Television seems dedicated to sexual titillation. Many shows are quasi pornographic.
Sex appeal is not just a criteria for actresses, but also for reporters and anchors. If she's sexy, it must be true.
Foreign correspondents are all "hot." So are the women covering business and men's sports.
How can a man concentrate on information when his mind is bedding the woman reporting it?
THE JAWS OF THE BEAST
At 65, I had hoped my sexual energies would fade. But this hasn't been the case. My body senses its oncoming demise and wants to perpetuate its DNA.
At my age, my wife and I don't want children. Nonetheless, the body has its own ideas.
So I must wrestle with this natural instinct. I must realize that "eye candy" is bad for the soul. It's just
another way of behaving like a beggar.
Out of sight, out of mind
is my motto. I avoid attractive young woman. I avert my gaze or switch the channel. I've noticed (out of the corner of my eye) that some women do a double-take. They're not used to being ignored. Their vanity requires constant reassurance.
-----
Related- Makow-
Entertained to Death
---------
Managing the Male Sex Drive
----------
Apology to a Young Woman for Noticing Her
----
First Comment from Ian:
Hi Henry, I'm 63 and after a dirty look from a young girl for looking at her and obviously not seeing the,
no not you, you old pervert sign,
I asked an old guy I know, who must be 90 and can barely get about. I asked him, when does it stop? When do you stop turning and looking at them as they go past because I'm getting tired of the dirty looks as they tug down on their coat to hide themselves from my oh so obviously unwanted gaze. He stood for a minute, then shook his head and said," you're gonna need to speak to somebody much older than I am son".