Getting the Runaround from SABC
May 26, 2015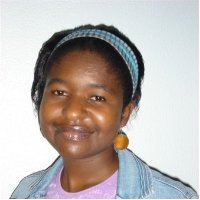 (Traitor to her sex and her people, South Africa Broadcasting Corporation Producer Hazel Makuzeni)
I know that Hazel Makuzeni is just following orders but
her failure to broadcast my interview is further proof the mass
media is about social engineering and political control.
"
People... believe lies, not because they are plausibly presented, but because they want to believe them." - Malcolm Muggeridge

by Henry Makow Ph.D,On November 20, 2014 ,
I received
this email
from Hazel Makuzema, the producer of a woman's radio program on the South African Broadcasting Corporation.
Dear Henry, Today is the first time I read about you and been on your site. I produce a women's national radio programme called Otherwise on SAfm. One of my colleagues forwarded me this link : Millions of women who outsourced their common sense and trusted the media, their teachers, their leaders and their society are now high-and-dry. by Henry Makow Ph.D.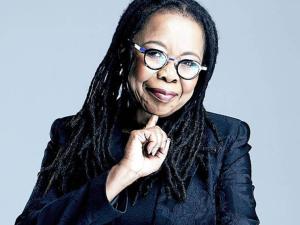 I went to the website and had a great debate with my presenter about what you wrote. I will love to invite you on our show on a Monday or a Thursday to talk about this article and your thoughts on women empowerment? Our programme goes out between 13:05pm -13:50pm South African time. You can be on the phone. My presenter is Shado Twala (left.)
Warmest regards,
Hazel Makuzeni
SAfm 104 - 107
Producer: OTHERWISE Talking Women
Broadcast weekdays 13.00 - 14.00
021 430 8175
078 4438 450
Facebook: Otherwise on SAfm
http://www.sabc.co.za/safm
I did the interview a week later.
I said that women could have careers but they ought to know that they are being deceived.
The central bankers are promoting feminism to destabilize society, decrease population and take over child rearing. Heterosexuality is based on the exchange of female power for male power expressed as love. They're teaching women to seek pow
er instead of male love. This neuters both sexes as women now emasculate men instead of empower them.


Only marriage and family will provide
lifelong
love, companionship and security. Women have a window between the ages of 18-35 to get married and have children.
As a result of feminism, many are missing the boat.
In January I wrote Hazel:
Haven't heard from you. Have you decided not to air the interview?
Jan 20, she replied: Haven't played the recording yet but I will definitely let you know when we do. Some people are still on holiday (holiday season this side) so when things return to "normal" we will schedule a date.
On Apr 28, I wrote:
Hazel,
Obviously you have elected not to broadcast our interview for obvious reasons.
I intend to publicize this fact.
Apr 29 she replied:
We actually did not decide not to broadcast the interview.

There are other issues at play. Time factor is one; We couldn't do anything last year and at the beginning of this year because it was holiday season for most people. Our schedule had change; it was more tuned to the holidays; even the interviews we did. This month alone has four public holidays; besides the school holidays that we already had. Pls note parents also take off work when their kids are off school. And people tend not to pay much attention to most things (radio included) when they're on holidays. We didn't want the interview to be wasted by paying it at this time.

Next month will be best suited for the interview. It will be on a Monday, but I'll keep you posted.
Warmest regards.
Last week she wrote that that they were broadcasting the interview the next day. Please note that we will be playing your interview tomorrow on the show. Please tune in, if you can, at 13:05pm -13:30pm. This is South African Time. If you're still in Canada; you'll be six hours behind us. Warmest regards, Hazel

Then she phoned at 6 a.m. to say they weren't. Woke us up.
I have been writing about feminism and the Illuminati conspiracy for 15 years. I have never been broadcast or quoted by the mainstream media. I have been interviewed once, by the SABC. Y
ou see how that went.
We are under the illusion that we live in free societies interested in the free exchange of ideas. Yes we have freedom of speech. But we do not have equal freedom to be heard.