Charleston: 15 Questions that Demand Answers
June 24, 2015
(6) As with Charlie Hebdo, there are no pictures whatsoever of bodies or carnage. Is this from good taste and respect for the victims, or possibly because the incident differs from what we were told?
(7) Why did the media already have such a detailed profile of Dylann Roof, including sound bites from a relative, just hours after his arrest?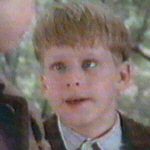 (13) Is it only coincidence that Charleston was the first state to secede from the Union before the Civil War, and thus symbolizes the Confederate flag now being targeted for banning?
(15) Is the incident actually a psy-op intended to conveniently push several agendas:
*Start reclassifying American citizens as "terrorists" to pave the way for detaining them without trial?
----