No Relief in Sight for Gold
September 21, 2015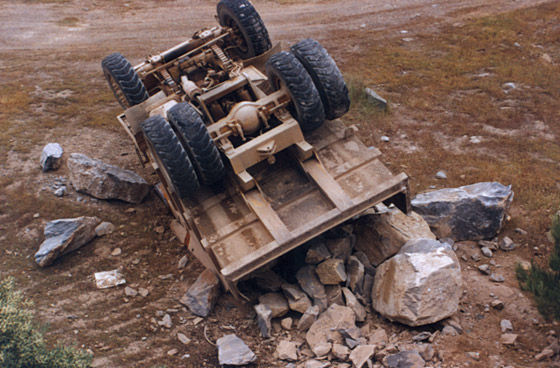 Our market maven Thomas Beecham says
that in spite of unprecedented money printing,
and multiplying debt risks, the USD will continue
to climb and gold fall due to deflationary
pressures worldwide.
"In short the deflationary forces caused by the debt overhang is just overwhelming any inflationary forces."

by Thomas Beecham
(henrymakow.com)
Two summers ago the USDX left its normal trading range as international demand for dollars began to increase, and as the credit crunch intensifies over the next year or two it should continue to trend higher.
The dollar may be toast and the patriot radio blasts it. But most international loans are denominated in it, and as the global economy continues to weaken, demand for the USD should increase, especially as other economies underperform and their interest rate differentials vs. the US widen. It is the global currency.
In order for commodity inflation to take place, money getting must reach the end user. This is just not happening. The overcapacity in the commodity sector is just too overwhelming. The large commodity producers bought into that idea of ever-growing BRIC nations. That was a costly mistake, and the alternative media bought into that as well.
Brazil's debt is collapsing; Russia is doing worse than their official numbers say. Who even knows what is going on with China? The yuan will never be a reserve currency, because their govt numbers have less credibility and their debt market is too opaque. They are building up for the future war.
With all this occurring, I do not see any inflation. On a personal level, my cost of living has not been going up. I save hundreds of dollars a year in gas, prices in the grocery store (save beef - and that has levelled off) have not been going up as much as some of the doomers say, etc. The real economy is in poor shape, as spending power continues to wane. People just don't have the money to buy gold - or silver. Note that the gold/silver ratio is down to 74 from 80.
In short the deflationary forces caused by the debt overhang is just overwhelming any inflationary forces. With all this end-of-the-world stuff the alternative media keeps saying how gold should be taking off. But it is not. It is stuck, as is silver.
With that said the seasonality of the gold/silver market should provide tailwinds to the price. This time of year going into January is the strong season for metals. We will see what happens.
Eventually, the FED will have to raise rates. I am of the opinion that it should have raised them up to two years ago. They will have to raise them lest it be blamed for causing the upcoming US domestic stock market bubble. I only vouch for the US stock market. Based on short interest, put buying, investor sentiment, and situations similar to this in the past (1920s), I have to conclude we have a 50-60% shot of hitting Dow 20k sometime by end of 2017
IRONY
The irony about QE operations is that they are by definition, deflationary. The resulting cheap and inefficient debt issuance from all sectors is out there, and needs to be serviced, thus the debit side of the economic balance sheet continues to grow. The results of this are the pernicious deflationary forces we are seeing now. Every QE operation brings new waves of deflationary forces to the globe. Look at the overbuilding in the commodity sector - from coffee to copper. It was built on false govt numbers.
Indeed, I am having a difficult time wrapping my mind around the dynamic of the markets, but I just follow the prices and their trends. As the economic malaise deepens worldwide who will want to buy gold? Most sovereigns may have to even sell their gold in order to pay their bills. I believe many desperate debt-slave nations are already doing that. I talked about this a couple years ago. The worse the price of gold becomes the more necessary it will become for gold holders to sell.
----
Thomas adds:
I notice the comments. I expect that.
Imagine what will happen to the patriots if the Dow breaks 20,000 and gold touches 1,000. It will be a redux leading up to 1929. The dollar rose from 1927 to early 1931, commodities fell from 1919 all the way to 1931. US stocks kept rising all the way to the bitter end, as the dollar was the place to go.
The USFed lowered rates here in the US in 1927 to try to stem the capital flows into the USD and to help support the other economies. They ended up raising them in a last ditch effort to keep a lid on the stock bubble into 1929.
I think we will see this scenario unfold again. I have to believe the USFed's handlers are doing this on purpose.
As for the patriots they are awash in deflationary debt. The deflationary forces are manifested in lower wages and a sea of personal red ink. Thus, Joe Six-pack goes to the store and can no longer afford stuff that essentially costs the same. Joe can no longer keep up. This is deflationary, but Joe Patriot thinks it's hyperinflation. Joe is dumb and will never learn. Joe will be the one most adversely affected by the upcoming problems even though he has been planning for this since 2008.
--------
First Comment from David:
The only thing important about gold is that it is money, always will be, and adjusts for inflation. As a commodity, it is insurance against hyper inflation as it will always buy what it needed if and when a currency collapses. There have been hundreds of hyperinflation events, the most famous being the Weimar Republic. At that time, gold priced at 170 marks to the ounce in January 1919 rose to 87,000,000,000,000 to the ounce by November 1923. The owners of gold and silver coins were able to purchase what they needed while the middle class with their savings were wiped out.
The owner of gold and silver coins does not care about whether there is inflation or deflation, and if hyper inflation strikes or a financial reset of a failed currency, his insurance in gold covers the loss and adjusts for central bank and treasury manipulation.
The trader, on the other hand, loses sleep. He never knows what the elites are doing with their leases and naked short contracts, whether his investment in paper certificates will be any good in an implosion. With 200 claims per ounce of paper, you get to file a claim with the other 199 "owners" of the commodity, possibly a claim in the bankruptcy court with a lawyer.
The owner of precious metal coins have one problem. Where to hide it. Other than that, no concern about inflation or deflation, brokers, bankster thieves, politicians and lawyers.
Thomas K:
You may be being deceived, on this occasion. Upon discerning review, Beecham's (i) Baseless dismissal of Russia, China and BRIC (without evidence), (not to mention the condescending attack on 'doomers' and 'patriots', which only makes the Elites happy)! (ii) Reiteration of this 'debt overhang' which, everybody knows, is as fictional as the unlimited fiat currency itself! (iii) False claim/interpretation on lowered gas prices (which reflects his ignorance on that price-fixing game being aimed, once again, to hurt Russia and Iran)! (iv) Reiteration on QE and FED's actions in the late '20s is short-sighted regarding it's inapplicability in the current world situation (because there was no Russia/Putin and Iran before WWII, which is where the Illuminati is panicking and sponsoring only those who are doing the mischief that Beecham is doing here!) ... ... it all substantiates Beecham's alignment with the Zio-West in his agenda here!
This whole piece is limited only within a financial paradigm (and limited variables) that 'appear' to apply to economics in the last century alone! In an age where ANYONE can be bought with shekels ... I'd rather listen to a man who has both integrity and the insight to explain/ predict things in the scope of a much longer history, as in since 2015 years ago!
Meanwhile, Beecham may merely be attempting to cast a Yom-Kippurian deception upon all and sundry. But his cunning is weak. Your long time readers (like Darrel, e.g.) cannot help but see how this article contradicts SO many revelations that were transmitted between the lines of YOUR earlier works: