The Drug Epidemic No One Talks About - Steroids
October 20, 2015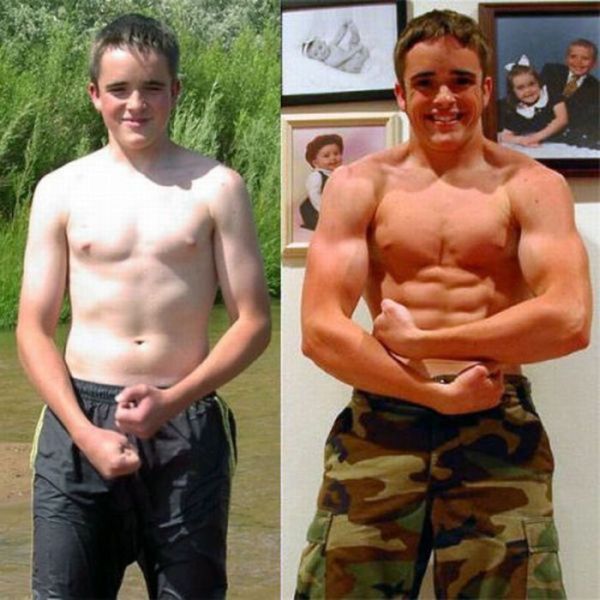 In 2008, steroid users consisted of 50% athletes and 50% regular people. Today, those numbers have skyrocketed to 20% athletes and 80% average people.
From personal experience, trainer Alex Chilcott describes the damaging
and often deadly side effects of the steroids craze.
by Alex Chilcott
(henrymakow.com)
Steroids are one of the most popular drugs next to marijuana and cocaine. They can be purchased through various websites that ship out of Asia, Europe and South America. However, a lot of sites will sell you defective product.

The best place to get steroids is in the gym.
However, if you are not introduced by someone with standing, they will never sell to you or admit to using. Though steroids are widely used in the police force, police come into gyms hoping to score themselves a drug dealer.
Generally the top trainers, those with the most bodybuilding trophies are the biggest dealers.
In a typical gym, you will only find 1-3 non-users out of 20 trainers.
Many of my colleagues, male and female, sold it to clients, members and nonmembers in the club during work hours.
HEALTH HAZARDS
Steroids are highly addictive. Users generally develop bigorexia (the opposite of anorexia, where is the delusion that you are never big enough which leads to an addiction to getting bigger.) There is a fear of losing the muscle which leads to prolonged use and increased dosage.
Many regulars will increase dosage until it literally kills them. They're the ones who are muscularly oversized (like Arnold Schwarzenegger or the Hulk) with some skin discoloration making them look red or even purplish in the face and sometimes body.
Steroids are nowhere near cheap. Quality steroids can cost from $80 to $160 a vial, sometime much more.
I witnessed a friend use a very/super masculine steroid in high doses. He was weighing in at 112 lbs, resembling an Ethiopian long distance runner.
Within 2 weeks, he was 185 lbs. I could not believe my eyes. I had never seen anyone grow like that even with the use of steroids. Two week later, he came to me sick as a dog, pale, emaciated, eyelid puffy and lips blue like he'd been living on Everest.
He told me all about his use, his high dosages, as well as how he could no longer sleep due to pain. Even holding down food had become difficult and what he could would just go through him. I introduced him to a sports doctor. Naturally they did blood work, and ran tests. The next day he was in the hospital hooked up to a dialysis machine; one kidney had shut down completely and the other was barely working.
They couldn't even take him off the steroids for fear of what would happen once his hormone levels drop and immune system stopped working. He passed away 2 months later. To this day, some of his family and loved ones still don't know that he was a user.
EPIDEMIC
In 2008, steroid users were 50% athletes and 50% regular people. Today, those numbers have skyrocketed to 20% athletes (pros you see on TV, not models and bodybuilders) and 80% regular people. Take a look around you. Why is it so easy to become a Mike Tyson lookalike? It's in the Olympics; it's in our sports; it's made its way into high schools, colleges and universities. It's in the prison system. Now, thanks to fitness establishments, it's in your local neighbourhood.
Whenever I enter the gym now, I recognize the users. The numbers have increased dramatically. Steroids are being sold and used daily by newcomers both male and female.
All of my clients use steroids with a few exceptions. Everyone wants to compete in bodybuilding competitions and have their five minutes of fame. They quickly realize they have to use because everyone else is. Steroids are such an effective drug that you will never win first place without it.
When you walk into a gym now, 90% of the trainers are on it, especially the popular and well established ones. Looking at people who are in great shape, it's also 90%. That's not to take away from the naturals who work brutally hard in the gym.
CONCLUSION
I don't have the power to stop people from using but maybe I can educate people on safe use and the truth. It is possible to achieve prowess naturally but it's hard work and no one wants to do hard work. They want it fast and easy. We live in a fast food era, where everything is at our finger tips and now that fitness has become a big trend, people want it fast as well. All kinds of products with false promises capitalizing on peoples insecurities and need to look good. It has nothing to do with health, but money and beauty.
Be warned, when you decide to put this garbage in your body, that you are literally signing your own death wish by dramatically removing years off your life.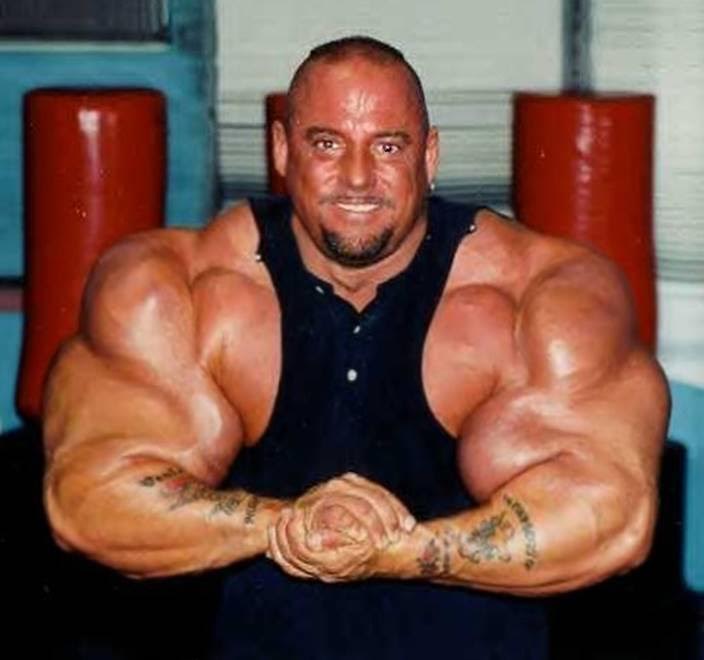 -----
https://www.youtube.com/watch?v=YAFkrZxUWSg

First Comment from Ann:
The steroids "epidemic" is not talked about because there's money in steroids. Not for the regular gym rat that wants to buff up. Mainstream celebrities use them, a lot! Any woman celebrity with small to zero amount of breast uses steroids. Kelly Ripka, for instance. Demi Moore, Miley Cyrus, Rachel Zoe, Tori Spelling, etc. And they sit around talking about how they stay in shape, what they eat, drink and gabble the endorsement money from companies paying them to trout their products like weight-loss supplements, exercise equipment, work-out clothes.
Dan writes:
The wise will see a correspondence between the steroid fad, and Wall Street investment culture. The hook is the promise of fantastic gains that can never be achieved through labor alone.
I went to gyms for thirty years without any temptation to try steroids. The catastrophic side effects of longterm use was well known. I could always tell who was using them. I'd see new members come in skinny or formless. After a month you'd see their arms, calves and necks inflate like balloons. But I also noticed their behavior change. They'd come in on the timid side of normal, and within two month the same guy would act like a jerk. The 'juicers' also cliqued when enough of them were in the gym, talking loud and intimidating people.
The ones I knew didn't resort to steroids because they were lazy. Steroids can't give you washboard stomach muscle tone. All it does is produce mass. No matter when I dropped by the gym, these guys were there, working hard.
People resort to anabolic steroids when they want to get bigger than is humanly possible for them without it.
It's a Faust's bargain because they only get you there temporarily. Soon as the user quits, all that extra mass turns to flab. Yet if they don't quit, the side effects will cripple and kill them. It's a bit understandable that real athlete would risk using them to insure a few multi-million dollar seasons, but to do use it just to look in the mirror is symptomatic of Narcissistic personality disorder.
Our society's common sense is gone. I saw juicers in the gym who were built like lumberjacks, yet they wouldn't know how to change a flat tire.