November 22, 2015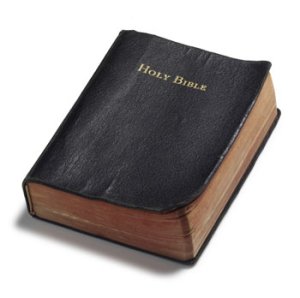 The Bible is NOT "The Word of God." BY AG
The 'WORD' of God is not a book. Do people think that before there was even a sun, moon or stars, this book was flying in the Cosmos? The Word of God EXISTS but it is not a book, it cannot be written, spoken or heard by man --it can only be obtained through direct revelation. If you wish to truly search for the 'word' of God,' do so within. Search for the living Word of God which is, where Jesus told us it is, WITHIN US.
The Word of God is what Saint John tells us clearly it is, without any obscurity. I do not understand who started this business of the 'book being the Word of God' - in that book, there are God inspired writings, writings added by Esdras a Jewish rabbi because of social and political interest of the Jews, and the Gospels that relate the 'words of God when He walked this earth, but are not THE WORD ITSELF.
People must uplift their understanding and read well the quotes of Saint John, who was not talking about a book. He was clearly talking of the Primordial Being, the First Movement of God who Is, Was and Will Always BE, the Christ Himself who incarnated in Jesus of Nazareth to show us the way to our own divinity and to teach us how to sanctify ourselves through UNION WITH HIM. John 1:1.
For goodness sake, The Old Testament has Jehovah (The God of the Jews, Satan) telling people to slay the heads of children and to rape and steal. The Old Testament is a mixture of the Jewish God Jehovah, and Elohim, The Father of Jesus.
Jesus did indeed teach us not to judge because only God knows the heart, and only God knows the intention.
Yes, judge righteously so people aren't raping and murdering at will in our society, but this business of staying away from those who error, or aren't living a so-called "good" Christian life (according to whom?) completely contradicts how Jesus lived. His disciples were murderers and prostitutes. Paul used to slay people's heads. Dismas was a murderer and a thief, and Mary Magdalene was a prostitute who was said to have been possessed by seven demons before she was transformed by her love of Jesus and He then made her His most revered disciple.
"Good" means God-like. A true Christian needs to be careful who they judge as "good" or "bad" and worthy of their time, or worthy to hang around. People think Satan is something with a tail in hell. Jesus was very clear when He taught that Satan is within each and every human being. Evil and Good exists inside each person. Satan is the Father of the ego-self, and the ego-self exists in each person. When Jesus taught, "deliver us from our enemies" in The Our Father prayer, He meant deliver us from our enemy WITHIN our own self. Our ego is our enemy, and people have mistaken the ego as meaning "pride." The human ego is anything to do with self --which can mean emotional upset like "I can't get what I want" or "I am a failure." The human ego is silence about injustice in order to be liked or to not be fired, ignoring a dog running loose on the street for self-convenience, jealously, anger, self-righteousness, and fear.
If you read the bible, stick to the words of Jesus in the Four Gospels, it's all anyone needs.