The Culling of the Goyim, Part WW3
December 5, 2015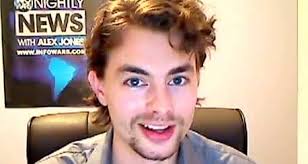 Cherubic-faced Paul Joseph Watson and his mentor
Alex Jones
do much good work to gain credibility.
However t
heir real
mission for the Illuminati
is to generate
hatred against Muslims and
prepare the goyim
for the next culling.
"When you see and understand what the globalists are doing - you will want to nurture love between Christians and Muslims. Thats the real antidote."
By Anon

(henrymakow.com)
The global elite have an agenda. They wish to start a cataclysmic war between the "West" and "Islam". It will undoubtedly burn the world down, killing most. Out of the ashes of this hell on earth nightmare, they will usher in the New World Order, enslaving those who survive once and for all.
Establishment neoconservative Samuel Huntington boldly reveals the desires of his masters in the title of his globalist manifesto, "Clash of Civilizations, and the remaking of world order".
In order to do this, they need to do two things. 1. Make the West hate the East (Muslim countries); and 2. Make the East hate the West.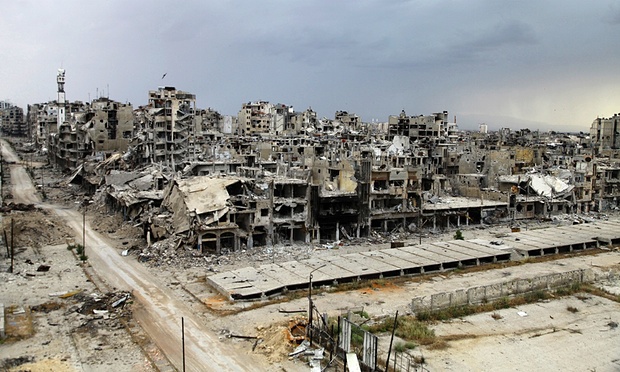 (the Syrian city of Homs. Imagine this was your city.)
To create this deep hatred of the west, they have mercilessly bombed civilians from Muslim countries for the past 20 years. The greatest human tragedy has been Iraq. How many times has a child seen their relatives blown to pieces at a wedding party by a callous drone that rains death upon them? There have been hundreds of thousands of birth defects from depleted uranium which most Iraqis now breathe constantly. This is only the tip of the iceberg. Read about Fallujah, where soldiers went door-to-door shooting every man woman and child in their way.
Islamic terror is a creation of the global elite. Anyone vilifying Islam or the West is playing right into their hands. Western civilization didn't' bomb Iraq and form Isis - the globalists did. They are not Western civilization. They are the antithesis of it. "Radical Islam," similarly, is not Islam. They constructed these groups, armed them, manipulated them, and now are using them to cover the other part of their machinations:
Creating hate in the West for Muslims.
There is nothing inherently violent or anti-civilization in the Quran. The global elite are doing a very good job of finding sociopaths and blood thirsty criminals to force an interpretation that would otherwise not exist.
Every culture, race, and every religion has a small marginalized psychopath population. Usually they end up in jail, or hide amongst us. Islamic terrorism is simply the global elite manipulating the sociopaths of the Muslim world. They openly admitted they freed them from jails in Libya and Iraq.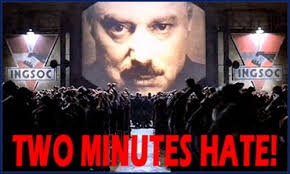 (ISIS is Emmanuel Goldstein, "enemy of the state," in our contemporary dystopian world)
In order to spread the message of "hate the Muslim," the global elite have perfected a glorious propaganda machine. Alex Jones and Paul Watson have become a
neoconservative outlet for vilifying Muslims and Islam.
Watch Paul Joseph Watson on you-tube.
He is so full of hate, its shocking. He promotes the global banking cartel's clash message with concentrated perfection. He will often post anecdotal stories of the "incompatibility of Islam" and western civilization. Argument by anecdote is a tool for scoundrels.
There are millions of Muslims building bridges, creating technology, practicing medicine, and adding to the creative common heritage of western civilization. There are billions, shedding tears and candles for innocent victims of all terror. Cherry picking a few things is only the tactic of a manipulator. Muslims are just ordinary people, who unfortunately have had globalist devils pouring millions of dollars into their psychopaths.
A terrorist has no moral footing whatsoever. But to point that out, and not understand that bombing a country (Iraq, Libya) to smithereens is a far more eroded moral footing, is a pathological type of hypocrisy and ignorance.
Perhaps Mr. Watson should post clips of Iraqi children losing their parents to MOAB bombs that are so powerful, they boil your organs from hundreds of meters away. Or maybe provide the history of the CIA meddling in these countries for the past 50 years, funding and arming their dictator of the month for their own purposes.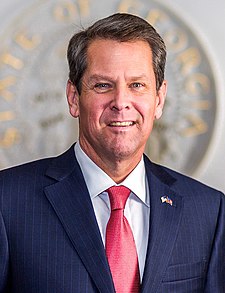 The point is that these actions are not organic events. They are insidiously created and crafted to create hate, and vilify Muslims How one could be so mind numbingly stupid and fall into their trap is impossible. When you see and understand what the globalists are doing - you will want to nurture love between Christians and Muslims. Thats the real antidote.
Watson and Jones are shills of the New World Order. They are hate mongers and fear mongers. They are false prophets of doom.
I conclude with one small bit of hope. Amidst all of this chaos and confusion, on the world stage, there is a man who I am coming to view as humanities last hope. His name is Vladimir Putin.
Putin wrote a law declaring it illegal to make a law declaring the Quran an extremist text. Think about that. Why would he do that ? He exposed how Isis was created by the global elite, and more importantly, funded by them. He respectfully inaugurated a mosque and promotes the inherent goodness in PEOPLE - including Muslims, by respecting their faith and encouraging a more tolerant and inclusive society.
In my opinion, he is a good king.
I often say this now:
God save Vladimir Putin.
------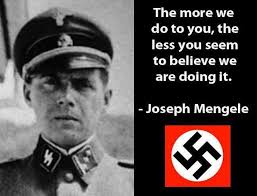 First Culling of the Goyim:
Second Culling of the Goyim :
New First Comment from Ken Adachi:
I don't follow Paul Joseph Watson's writings or videos, so I only catch a glimpse here and there. My general impression of him was okay until I saw his Youtube video debunking and scoffing at the testimony of the two small children, Alicia and Gabriel ("Papa KIlls Babies." ), concerning the satanic/pedophilia activities of a HUGE satanic cult operating out of their school in London, Christ Church Primary, that surfaced on the internet in February 2015. The stunning revelations of these two children is probably THE biggest and most damning expose TO DATE of the DEEP and widespread infiltration of baby-murdering satanists/pedophiles into the heart of middle and upper middle class British society. Having examined the details of that case carefully, I can guarantee you that ANY intelligent reader who studies the children's testimonies, will conclude, without hesitation, that those kids are being completely honest and truthful. For a guy of Watson's supposed stature as an anti-NWO reporter, to scoff at the MOUNTAIN of first hand evidence presented by those two kids, simply floored me! I could NOT believe that he, of ALL people, should scoff at those kids! That told me, THEN and THERE, that he's working for the other side. This well written expose nails down the coffin on his reputation- DOA.