Donald --The Exterminator?
March 8, 2016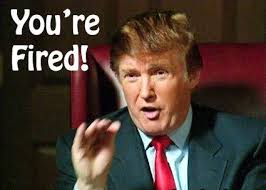 (to the establishment politicians)
"You've been on vacation for two weeks; you come home, and your basement is infested with raccoons." You call the exterminator.

A letter from a Trump believer,
Andrew Smith, a retired attorney
and longtime friend and
contributor
.
"AND WE JUST WANT IT FIXED" and Trump is the only guy who seems to understand what we want. We're sick of politicians, sick of the Democratic Party, Republican Party, and sick of illegals. We just want problems solved."

by Andrew Smith

(henrymakow.com)
From the time I was able to vote, I voted Republican. Mom and Dad were Republicans and I was raised that way.

I'm 72, have mutual respect and influence with other seniors who in turn network with many others around the country.
I received your questionnaire and request for money and strongly agree with every question as I have since Obama became President. Unfortunately the one MISSING question "What have Republicans done for the American people?" We gave you a majority in the House and Senate and you FAILED TO LISTEN. Now you want MORE money.
You should be more concerned about our votes -- not our money. You're the ESTABLISHMENT which means you want is to save your jobs and line your pockets... Well guess what? IT'S NOT GONNA HAPPEN THIS TIME! Shake in your boots because I'M FOR TRUMP and he hasn't asked for a dime...
You might think TRUMP SUPPORTERS are fools because Trump is on self destruction course but look beyond Washington and listen to the masses. No one has matched his achievements, especially New York. If you really want to know how the majority of people feel? And this applies to both Democrats and Republicans, consider this RACCOON STORY.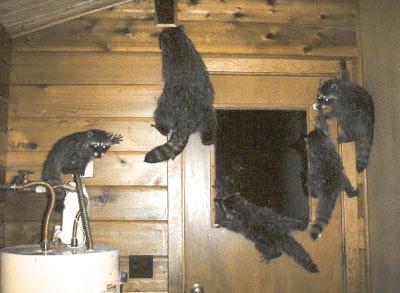 You've been on vacation for two weeks, you come home, and your basement is infested with raccoons. Hundreds of rabid, messy, mean raccoons have overtaken your basement. You want them gone immediately... You call the city, 4 different exterminators but nobody could handle the job... But there is this one guy and he guarantees you to get rid of them, so you hire him. You don't care if the guy smells, you don't care if he swears, you don't care if he's an alcoholic, you don't care how many times he's been married, you don't care if he voted for Obama, you don't care if he has plumber's license...you simply want all raccoons gone! You want your problem fixed! He's the guy. He says he'll work free.
Here's why we want Trump, yes he's a bit of an ass, yes he's an egomaniac, but we don't care. The country in a mess because politicians, both REPUBLICANS & DEMOCRATS are two-faced & gutless, and illegals are everywhere. We want it all fixed! We don't care that Trump is crude; we don't care that he insults people; we don't care that he had been friendly with Hillary Clinton; we don't care that he has changed positions; we don't care that he's been married 3 times; we don't care that he fights with Megan Kelly and Rosie O'Donnell and we don't care that he doesn't know the name of Muslin terrorists.
This country is weak, bankrupt, our enemies are making fun of us; we are being invaded by illegal's; America's becoming a nation of victims where every Tom, Ricardo and Hasid is a special group with special rights to the point we don't even recognize the country we were born in; "AND WE JUST WANT IT FIXED" and Trump is the only guy who seems to understand what we want. We're sick of politicians, sick of the Democratic Party, Republican Party, and sick of illegals. We just want problems solved.
Trump may not be a saint, but doesn't have lobbyist money holding him back, he doesn't have political correctness restraining him, all you know is that he has been very successful, a good negotiator, he has built a lot of things, and he's also NOT a career politician, he's not a cowardly fool. And he says he'll fix it. And we believe him because he is too much of an egotist to be proven wrong or looked at and called a liar.
Also we don't care if the guy has bad hair.
We just want all raccoons gone.
Out of the house.
NOW.
The establishment and their news networks are now viciously attacking Trump which to the discerning eye represents a backhanded endorsement.
--------------------------------
First Comment by Dan:
Wow. Mr. Smith's letter to the RNC needs to go viral.
The GOP is essentially owned by a handful of billionaires*. Nobody can afford to win a seat in the House, Senate, or the White House without going through these king makers. They've been picking and playing candidates off each other for decades.
If you analyze that through either Marxist or Capitalist lenses, you'll miss it. It's not a class issue. It's not a 'rich vs poor' issue. The real problem is the vision this clique that owns both parties has for the world, and the club they belong to.
They are Globalists. That's the problem. Globalists are bent upon dismantling the United States and the European nations within the EU. That's why the Middle East is turning into rubble, and why millions of war-crazed Arabs and Africans are able to stampede over undefended borders all the way through Europe to Sweden and Norway,
This clique that owns the GOP put the Neocons in power. But they also put Obama and Clintons in power. That's why the foreign policy laid out in the New American Century remains the same no matter which party you vote for. They own them ALL. George Soros owns the controlling share of the DNC through the opaque Democracy Alliance. The dialectic of 'conservative' and 'liberal' is irrelevant when we're talking about Globalists.
So the question is this: what about Trump? Is he a Globalist?
Here's what we know for sure. Trump is worth at least $2 billion. He says he's worth 'up to $10 billion'. But even the most conservative estimate puts him on par or ahead of all the GOP owners with the exception of the Koch Brothers, and Sheldon Adelson. In fact some pundits expected Trump to lose Nevada because Adelson backed Rubio. But Adelson's money didn't make any difference against Trump in Nevada.
Trump broke the mold because he is in absolute control of whatever he says or does. He doesn't hasn't to 'phone home' to get permission. He doesn't have to stick to a script. This is the secret to how he's become the Cassius Clay of Presidential debate. He can "float a butterfly and sting like a bee". He can be infinitely flexible to think on his feet. The others can't. They can't deviate from their script.
As for Trump's motives and "character", I've studied his bio, and on the evidence it reminds me of the Mafia connected big shot land and infrastructure developers of the 50's and 60's whose interest in politics was getting 'sweetheart deals', Federal and state contracts for highways and infrastructure development. My grandfather told me the Florida highways and interstate highway system was built by the Mafia.
But haven't I said that I've become nostalgic for when the crooks in DC were our crooks? They were patriotic, and they were nationalists. And America WAS greater because they protected the national interests.
What won me over to Trump was very specific things he'll do that the presstitutes don't talk about. He says he'll reverse out trade deficits. He said that about China and also about Mexico. This is one thing he promised that I believe he really means to do.
I've hoped for years that there would emerge a coterie of American magnates that feel the same way about the Globalist NWO as Sir James Goldsmith, who explained why in The Trap. I believe Trump is motivated by sound business reasons. Goldsmith saw that the longterm vision of the Globalists is INSANE.
* Koch bros. $100 billion
Sheldon Adelson: casinos: $29.1 billion
Foster Friess: $530 million
Paul Singer: hedge funds: $1.92 billion
Robert Mercer: hedge funds: est. $100 annually
Woody Johnson: J&J heir: unknown
Norman Braman: auto distribution: $1.89 billion
Ken Langone: Home Depot: $2.7 billion
Joe Ricketts: Ameritrade: $1.67 billion
Peter Thiel: Paypal: $2.2 billion