"Je Suis Homo" - Guide to Gay Solidarity Sex
June 14, 2016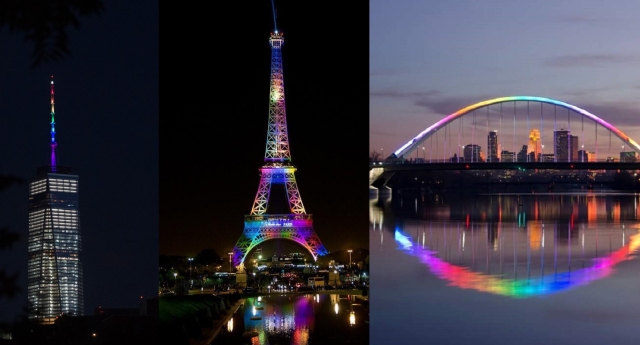 (left, World Trade Center, Eiffel Tower, etc.)
Around the world, people are expressing solidarity with gay victims of
the Orlando shooter in a spontaneous outpouring never seen in relation to Libyan, Palestinian or Syrian victims of daily Zionist aggression. The implication is that we can also embrace gay sex if we oppose the senseless violence in Orlando. As a public service, and in recognition of gay pride month, we present this short guide to solidarity sex.
Politicians are ignoring the facts and using Orlando to advance their own agenda. If the shooter is gay, shouldn't Trump ask, "When is Obama going to stop radical gay terrorism?" Instead, Trump would ban Muslim immigrants when the shooter was a naturally born American. Liberals want to confiscate guns when the shooter worked for a security firm and had access to guns.
---------------------------------------------------------------------------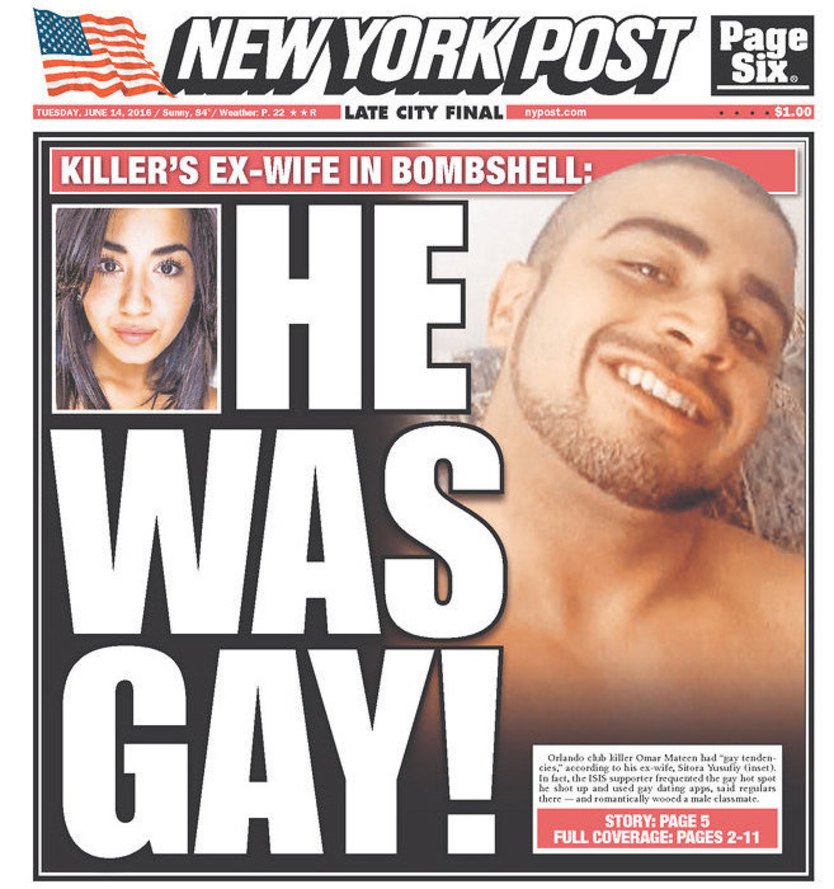 Disclaimer-
Most heterosexuals don't care what homosexuals do as long as they don't harm others. We object to the attempt by
satanist (Masonic Jewish) politicians and media to impose this developmental disorder usually caused by fatherlessness on heterosexual society in order to subvert and control it.
by Henry Makow Ph.D
1. Anal sex is one of the principal homosexual pleasures. Anal intercourse is analogous to normal sex. You may disregard the fact that the anus was never intended by nature to be a receptacle. Disregard the fact that when sodomy is performed, the peculiar forced inward expansion of the anal canal results in a tearing of the lining as well as bleeding anal fissures. This gives rise to a litany of diseases.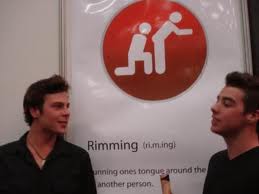 2. Anilingus, usually referred to as "Rimming." This delightful practice involves licking the rim of the anus, and often ingesting faecal matter - in other words, eating shit. If they don't actually eat shit, some homosexuals defecate on each other. This bizarre practice is known as scat. Urination into the mouth and over the bleeding body of the participant...is likewise a common practice. This is known as golden showers or water sports.
3. Fisting or hand-balling involves inserting the hand or fist into the anus. While it is difficult to believe that a fist can be inserted into a human anus, it is possible. Don't worry that the damage from fisting can result in a sphincterectomy or colostomy. Some individuals can then have sodomy performed through the colostomy opening, causing further damage. Try to imagine how you can sink to lower depths of depravity than this. As well as fists, you can also insert toys into the anus: dildos, vibrators etc. This can and does lead to serious internal damage; in particular puncturing of the intestinal wall and seepage of faecal matter into the abdomen, which can result in death. But at least you will die in a politically correct way.
An American publication said of sex toys that, "Most are small, but physicians have removed such large items as a six-ounce Coca-Cola bottle, an entire pencil, and a vibrator head." The record must be an after-shaving lotion bottle 14.2cm in length, 21.5cm circumference.
4. Another uplifting practice many homosexuals enjoy is sado-masochism. About a third of homosexuals engage in sexual torture. The top six US male serial murderers were all gay. You may end up seriously injuring or murdering someone, or being seriously injured or murdered yourself.
5. As the thrills diminish, you will need to employ drugs to heighten your experience. Drug use is seven times higher among gays. That's why media and schools need to promote homosexuality. Crystal meth and cocaine are the drugs of choice.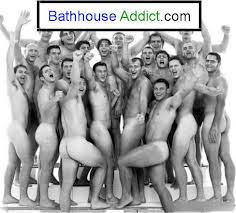 6. As a homosexual, you may enjoy an extraordinary degree of promiscuity. You may enjoy many dozen sex partners in a year; hundreds in a lifetime. "Marriages" are rarely exclusive.
Denis Altman, a veteran of this courageous quest has written: "Large-scale luxurious pleasure palaces where everyone is potentially an immediate sexual partner are a common sexual fantasy; only for gay men they are a commonplace reality...Men in bathhouses rarely talk much, and it is quite common for sex to take place without words, let alone names, being exchanged."
Altman confirms that this is a display of brotherhood: "The willingness to have sex immediately, promiscuously, and with people about whom one knows nothing and from whom one demands only physical contact can be seen as a sort of Whitmanesque democracy, a desire to know and trust other men in a type of brotherhood."
As well as bathhouses, homosexuals often engage in totally anonymous sex in public toilets - a practice known as cottaging - and in public parks and elsewhere. The personal columns of homosexual publications are crammed full of advertisements advertising the services of male whores - rent boys - and adventurers seeking similarly enlightened individuals for mutual satisfaction. You will never be lonely.
If you have any questions, ask your children. They are taught to do this in school. That's what the satanist New World Order is about. Inverting sick and healthy. Anyone who objects to this lesson is a "bully" and "homophobe" and will be prosecuted accordingly.
-----