Gay Activists Want to Contaminate Blood Supply
July 7, 2016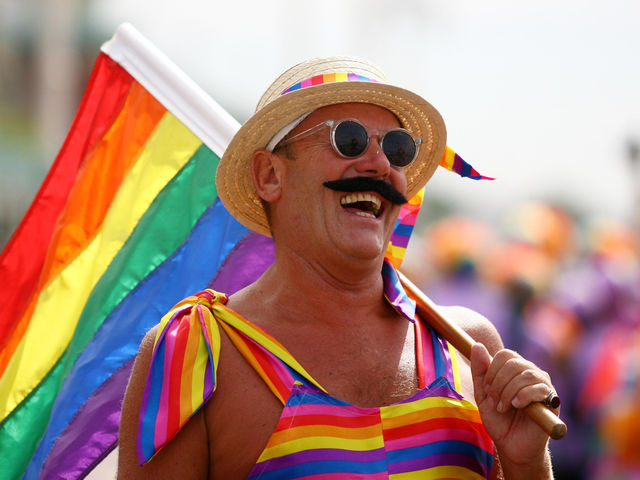 Not content with perverting sexual mores,
gay activists are threatening the blood supply. In Canada, gays represent the vast majority of HIV cases. Yet, until recently, a gay man
could donate blood if he hadn't had sex with another man for f
ive years.
A sexually inactive gay man? Are you kidding me? And we're supposed to take his word for it?
Last month, under intense pressure from this
privileged
minority, the Canadian government
shortened the ban to one year. The same is true in the USA. Gays define themselves by having promiscuous sex. Would you want a blood transfusion?
In the 1980s, about 30,000 Canadians were infected with HIV and hepatitis C after receiving tainted transfusions.
Homosexual activists want to give blood about as much as they want to get married. The real goal is to transform society. It is necessary to protect healthy from sick. This is what Satanists call "discrimination." Organized sodomy is as dangerous and subversive as organized Jewry or Freemasonry.
Reality May 2015
Real Women of Canada
The Canadian Blood Services
has the responsibility of protecting the public. It is not acceptable that homosexual activists endanger public safety by demanding that blood taken from sexually active gays be used in transfusions.
The Canadian Blood Services has declined to do so for the all too obvious reason that homosexual sexual acts are particularly risky.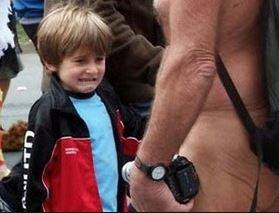 For example, in Canada, homosexuals comprise 64% of all HIV cases while comprising 2% of the population.
The next most HIV prevalent male category is intravenous drug users, but they consist of only 12% of HIV carriers. Even though homosexuals make up a tiny minority of the Canadian population, they still represent 50% of all new HIV cases--i.e., they are identified as one of the most likely groups to have HIV.
The Canadian Blood Services is a not-for-profit charity funded by the provinces, but at arms' length from them. It replaced the Canadian Red Cross in blood collection work in 1998. Under the Red Cross, tainted blood donations caused 800 deaths in the 1980's. There are also 400 tainted blood recipients still living with HIV, and as many as 20,000 living with Hepatitis C.
As a result of this tragedy, the Canadian Blood Services had insisted that no blood can be accepted if a donor has had sex with a man during his lifetime.
Under political pressure from homosexual activists, however, the ban was relaxed in 2013 to permit blood from homosexuals who have not had sex with a man for a five year period.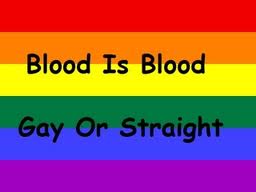 According to EGALE, the homosexual lobby group, the five-year ban is "intrinsically abhorrent to the fundamental Canadian values of equality and non-discrimination".
But what about the right of the public to be protected re. the public's blood transfusion system? Surely, the public has rights too.

Concern about homosexuals donating blood is not just peculiar to Canada. Many of the most gay-friendly countries, including Norway, Switzerland, the Netherlands, Denmark and Belgium maintain a lifetime ban on blood donations from "men who have sex with men".

To be sure, the Canadian Blood Services carefully tests for HIV and every other blood-borne disease. But the HIV has a brief early period when it doesn't show up in the tests. The consequences of a false negative are so devastating that the Canadian Blood Services didn't take chances and does "category screening" as well. It also excludes blood donations from prostitutes, johns and intravenous drug users.
Also, donation bans extend to donors who lived in France and England during the 1980's Mad Cow Disease epidemic. Further, high rates of HIV infection in West Africa has led to Canadian Blood Services to ban any donor who has spent time there. Do you see these people protesting discrimination?


Homosexual activists accuse the Canadian Blood Services of being "homophobic". However, the Canadian Blood Services has the responsibility of protecting the public. Political interference by homosexual activists who want to push their socially subversive agenda is not acceptable.
----
First Comment from Glen:
It gets harder and harder to come here every day and read what Henry has posted. It has nothing at all to do with Henry and everything to do with the subject matter he brings to the table. It is really beyond belief to see on a almost daily basis the level of depravity the mostly NATO countries have sunken to. We have roughly two to three percent of the population being able to jam their dirty, filthy, perverted life style down our throats. It is taught in our schools, our religious leaders tell us we must be more "tolerant" and except what not only goes against God but nature itself. It is a very dangerous and unhealthy life style, yet we are now told we must take blood from these sickos when the blood from the heroin addict in a ghetto flop house is far safer than from say a gay male.
In a time where our military celebrates not a "pride day" but a "pride month", I'm afraid to say it is all but over for western civilization. The Talmudist reading Satanist have succeeded in turning it all upside down and inside out. The sad part about it is if we would put the cell phone down and turn off the big game, we might be able to do something about. Will we ever stand up and actually do something about ? Of course not, we are far to busy and distracted to think we could actually effect some change in our own lives.
Habid writes-
Maybe these bloods should be labeled clearly from what type of donors they came from and should be given to the same group of people!