James Wesley Howell - His Current Status
August 30, 2016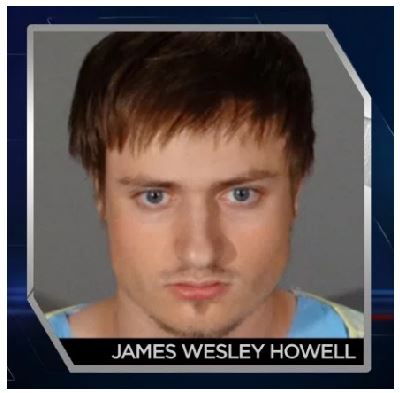 Thanks to the courage and initiative

a record of James Wesley Howell's status
and
whereabouts
has been established.
for information about Howell, who
claims he withdrew from a CIA operation
to target a Gay pride parade June 12, the
same day as the Orlando psy op.
Bravo Stephanie! James, you have not been
by Stephanie Sledge
Yesterday morning, at approximately 10:30am, I began calling the list of numbers you had published in the article to see if I could get some answers. ...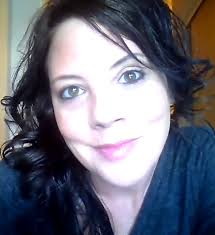 (Stephanie Sledge, left)
So, I moved on and decided to call Sean Carney from the District Attorney's Office in LA County. He just happened to answer his phone as he had forwarded his office calls to his cell phone. I just happened to catch him at the right time for some answers.
I was told by Carney:
"Howell's Preliminary Hearing is scheduled for September 8th at 8:30am at the DIV 31 (Airport Courthouse). He has obtained a public defender by the name Samuel Jones."
I then continued to ask questions about Howell's situation including where he was being held. Carney told me "Howell is currently in the custody of the LA Sheriff's Department."
I explained there were concerned citizens wanting to know why there had not been any news coverage or updates about this case/suspect and therefore, I was asking questions to help understand the status of the arrestee and his case updates.
I asked him what official charges Howell was facing. He told me he did not have that information handy as he was driving and I caught him on his cell phone.
After speaking with Carney, I went online to confirm the update.
First, I went to the LA Sheriff's Department inmate search page and found the following information:
Booking number: 4679768, James Howell, Male, DOB 03/31/96, Age 20
When clicking on the booking number provided, the following information is available about his case:
Name: James Wesley Howell
Hair: Bro
Eyes: Blue
Height: 6.00
Weight: 170
Arrest Date: 06/12/16
Arrest Time: 0553
Booking Location: 1965
Loc. Desc: Santa Monica P.D.
Bail: $2,000,000.00
Grand Bail: No Bail
Housed: TTCF (Twin-Towers Correctional Facility)
450 Bauchet Street, Los Angeles, CA
Court Date: 09/08/16
Court Time: 8:30
Next Court Case: SA09315901
Court: LAX Superior Court Dept W31
11701 S. Lacienega Blvd, Los AngelesUPT
Hold Agency: KY
Hold Name: Kentucky
Case# UNK
# of Hold: 1
Note: Hold agency may be a warrant in another state. Howell's name does appear in a quick search in the Kentucky court system. His name appears to have the cities of Louisville, Simpsonville, Goshen, and La Grange attached to him. He also shows up with the same DOB in the case of Commonwealth vs. Howell, James (W/M/DOB 03/31/96) Jefferson 16-CR-001067.
This evidence presented should be enough for any real researcher and/or investigative journalist to question where this young man came from, where he has lived, and so forth. Was this man another stalked man, set up from the FBI, just like Jared Lee Loughner? What are his official charges? There are a thousand more questions to answer, however, for today, I will present you with the answer you are currently seeking... "What has happened to James Wesley Howell..."
In Addition: I am seeking an individual and/or individuals who will be willing to attend James Wesley Howell's Preliminary Court hearing on September 8th at 8:30am to verify whether this man will actually appear in court, what official charges he will be facing, and the outcome of the hearing. However, I would assume some local media may also come to the court hearing and write some lame-duck news story but I want some real facts...
See snippets of my research on James Wesley Howell below. Feel free to comment and add more research.
Is Howell unprotected after asking police officials for protection after he claimed he "backed out" of bombing the Gay Pride Parade after learning Omar Mateen (Suspect) in Orlando shooting was murdered? Howell allegedly also claimed he and Omar trained together at a ClA camp in Virginia.
More questions people... more questions....
First Comment from L:
Henry, regarding your article about James Welsey, Howell.....did you not hear what happened to the female attorney the letsgetoffthebs sent in there to interview him? [Her name is Brenda Corpian, the author of their story.] She was found in a garbage bin beaten within a couple inches of her life. Last I heard they weren't sure if she'd make it. They were guarding her room in the ER with security guards. [She was almost murdered because Howell had given her compromising information.] I don't know if she made it or not. That's prob why no no one is touching this. Stephanie Sledge from the govt rag just wrote an article saying she would look into it....after the article you wrote ..... Someone needs to do it...just would rather it be a collective effort so far there's not just one (female) target.