If Catcalls Were Politically Correct...
October 29, 2016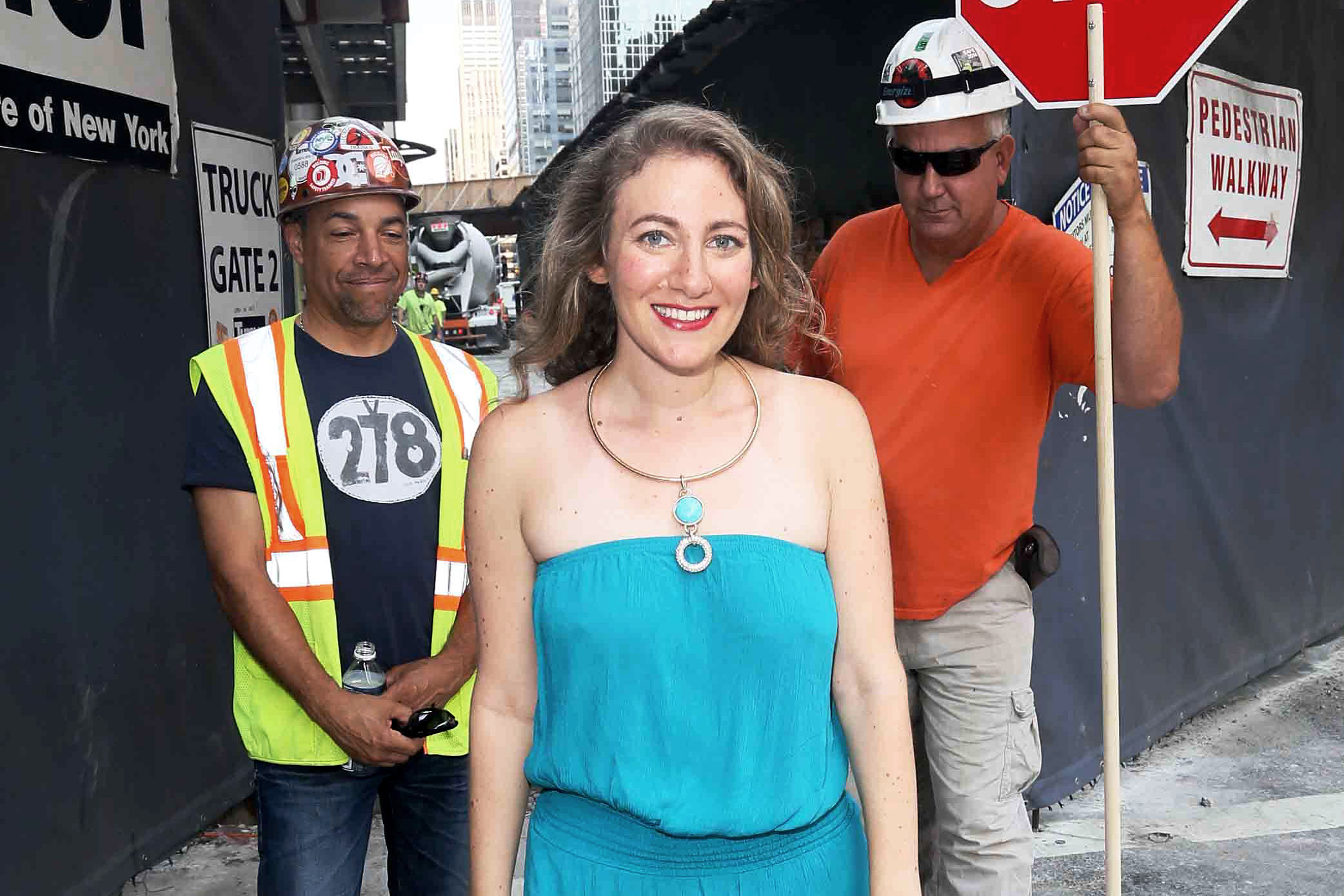 we interrupt election coverage for this attempt to make you chuckle
If men could grow up,
what would they say
to attractive women
they saw on the street?
"Women are caught in a vise," I remarked to a friend. "They're judged almost entirely on the basis of sex appeal. Nature is so cruel."
He was describing how he and a male friend had sat in a cafe assigning a grade to the women that passed by.
"Aren't men pathetic?" I said. "Here we are in our old age, and we still see women the same way we did when we were young. We haven't grown up."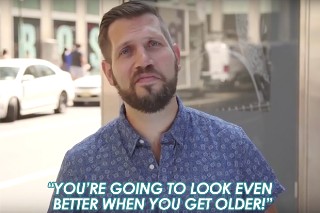 What if we could grow up?
What would we be saying then?
"I can imagine having a good conversation with that one.
Wonder if she gives good repartee?"
"She looks like she'd be a great mother for my children."
"I can definitely see her decorating our house, and making it feel very comfortable."
"Yes, she is attractive but what about her character, personality and talents?"
If these sentiments were vocalized, they would come under the category of mature catcalls.
CATCALLS TAILORED TO FEMINISTS
Catcalls range from vulgar to sweet. Women naturally find the vulgar ones extremely offensive. They are abusive...they are sexual harassment.
But some women find tasteful catcalls flattering and miss the attention when they stop. Some men also see them as compliments. They don't understand why women go to so much trouble to look attractive yet resent if you so much as look at them.
It's usually women who have been tainted by feminism who are most easily offended. They have been inverted and fear any kind of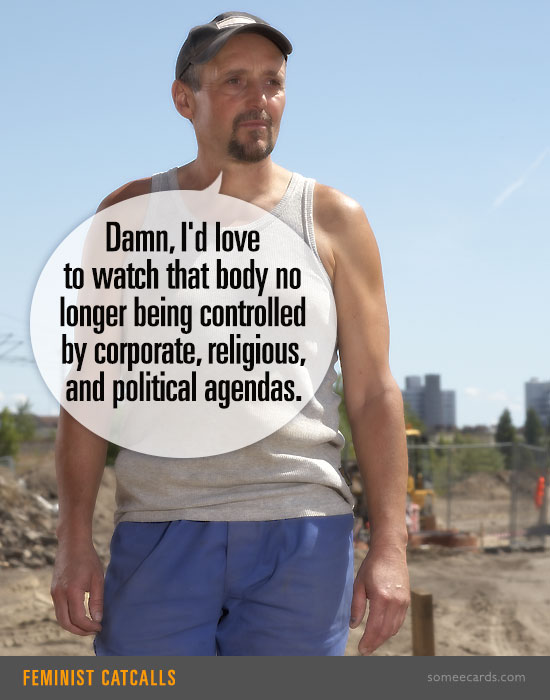 So I've devised some politically correct catcalls.
"Honey, I'd sure like to be there to clap when you crash through the glass ceiling."
"If you were a pilot, I'd fly with you!"
"If you got a promotion to another city, I'd move for you and look after the kids!"
Did anyone chuckle? (I did!)
Any comments or catcalls that fall into either of the above categories?
--------------
First Comment from Al Thompson
At 69 years old, I don't get to catcall very much as there's no point to it. I mean really, what am I going to say to a woman close to my age?
*I bet you didn't have those wrinkles 35 years ago.
*Would you like to go out and have a drink between the changes of my catheter?
*That woman is so ugly her face would make a freight train take a dirt road.
*I'd kick your butt out of this car but I would have to make two trips.
The one I like the best for women in their 50+ "Does your mother know you are out by yourself?"
One day recently, one woman wanted to go out with me and she was about 32. I told her no because I'm so old, her mother would be jail bait for me.
When I was younger, I did harass a young lady in the office many years ago. She wore a dress that exposed most of her back. So, while she was bending over the file cabinet, I pinched her in the butt. She jumps up and says: "Mr. Thompson!!!" I said something like: "The dress made me do it." I was married at the time and I shouldn't have done it. But it wasn't really me, it was my hand that did it. If I was to do that now, they would probably call a swat team and close off the area for two blocks. I would have to exit the building with my hands in the air.
http://verydumbgovernment.blogspot.com/2011/11/i-wish-i-had-woman-as-nice-as-my-dog.html