December 18, 2016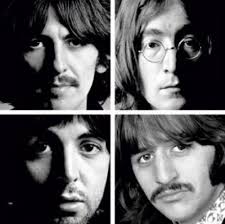 Even if MI-6 Created Them, Beatles Deserve Respect
by Geno K
(henrymakow.com)
Although I agree that England, Tavistock, mind control, MI6, pop music as a weapon to split generations is all very true... what angers me is when people make comments about actors, like Staycer and Adorno... I find it very hard to believe people making these comments understand how to write and record music, or even theatrical impersonations...
As a musician, actor, impressionist, vocalist, voiceover artist, film and music producer and a Beatles fanatic who read every single book written about the Beatles, watched their films and know the dialogue by heart, can impersonate all 4 distinctly, grew up from 1960 forward and watched them on the Ed Sullivan show... not to mention have been very much involved in the conspiracy truther movement since the 1990s...
I know that one only has to watch the Beatles writing and arranging and rehearsing music in the studio with the insane amount of footage available to know that they played their own instruments...they sang their own vocals and harmonies... they wrote their own songs...
I have read the Apple recording notes cover to cover... Yes the producers added arrangements and studio musicians... they utilized voice enhancing as all popular music does, echo, reverb, phaser... they even physically used a razor blade to splice take 3 with take 24....but this imagined conspiracy that the Beatles weren't a genuine pop group who could make records and perform on stage is pure idiocy by people who don't know the difference between being a spectator and someone who lives inside the process. So many simply repeat what they read without having the finely tuned ear to know that hundreds of thousands of film and recordings completely debunk the conspiracy claptrap written well after the fact and having a purpose that apparently includes altering reality.
I too can stand in awe of new information like the film The Rotten Apple that tells me Paul McCartney actually spent a night partying at Beach Boy producer's house Terry Melcher with Charles Manson because i know the Laurel Canyon scene and all their biographies verify the whereabouts of McCartney and company.
Yes, we have actors playing parts of many famous icons for sociological purposes... and it continues today... but when EMI and British Intelligence decided they too needed an Elvis.... they didn't pick just anyone... They found 3 guys... friends... Lennon, McCartney, Harrison who had great voices, striking looks, fantastic charisma and humor... which cannot be faked... if it could... then there would be thousands of Beatles... and a tight music trio, and budding ability to compose music... The Beatles and their talent is REAL... and brilliant talents such as George Martin and his engineers knew how to groom it to a sweet contagious sound... This deserves the respect of being organic and appreciated as such.
Now did they replace McCartney after an accident? Did they replace the charming Lennon with a different Lennon? I remain on the fence due to such things as Lennon's clowning in 63, 64, 65 and the sudden appearance of a dour Lennon... and the footage of two McCartneys that seemingly shows something that just feels incongruous...
When people control media with trillions of dollars fakery is achieved by the best in the business... But certain things cannot be faked... the original Beatles with spontaneous answers to the press... charm, humor, talent... mannerisms... requires people who come to know a subject the way a mother knows her child... Not people who repeat the most unproven and weak ideas set forth after the fact. It is annoying.