French Embrace Rothschild Flunkie
April 23, 2017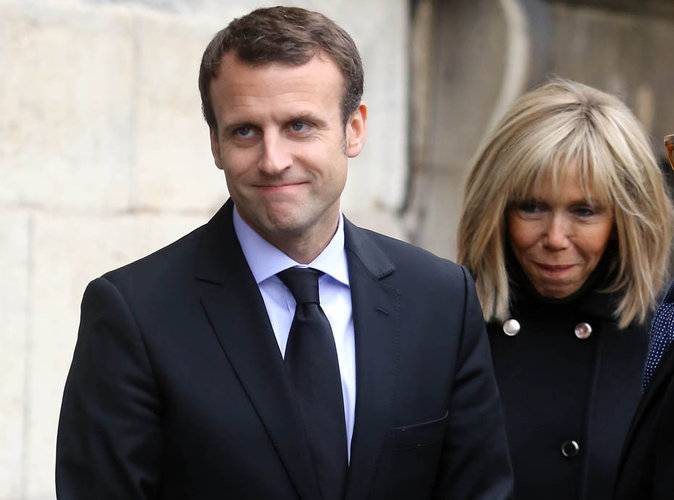 (Macron married his highschool teacher, the victim of a facelift mishap, 24 years his senior.
She is now 63. There are rumors he is a homosexual)
A Rothschild frontman seems poised to
become the next president of France.
The French embrace national suicide.
"Terror" wasn't even an issue. The
Rothschilds continue to
govern through blackmailed cutouts.
(Abridged by henrymakow.com)
Emmanuel Macron, the photogenic 39-years-old financier with an amazing career became the leader of the presidential race in France with 23.8% of the vote, followed by Marine Le Pen with 21.7%. According to opinion polls, he will reach the second round with Marine Le Pen, where he will win 66 percent of the votes.
Emmanuel Macron ... has no real political experience. He has not been elected anywhere before....He i
s an investment banker specializing in mergers and acquisitions and was successful in his career. He graduated from the National School of Administration, a leading university for the French elite. He worked for several years as an inspector at the Ministry of Economy. Then in 2007, a crucial year in his career, the promising 29-year-old economist was groomed by [Rothschild's Jewish lickspittle] Jacques Attali.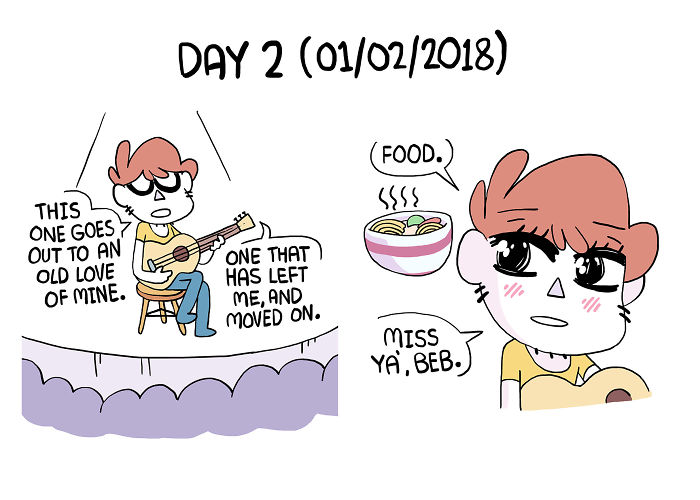 Jacques Attali (left) is a philosopher-globalist, a writer of colorful utopias of how all nations and states will disappear from the face of the earth during bloody conflicts, and the survivors of humanity will unite under the banner of democracy and under the control of a World Government. Moreover, for many years Attali was well received at the Elysee Palace and is one of the most influential advisers of generations of French presidents, from François Mitterrand to Francois Hollande. Local media, calling him "the true president of France" is hardly exaggerating.
It is Jacques Attali who created the link between financial capital and the elite of the ruling Socialist Party, which he supports. He is exceptional in his ability to skillfully wrap the predatory plans of the bankers in beautiful leftist slogans.
MIGRATION = LOW COST LABOR
In 2008, the Attali Commission presented to President Nicolas Sarkozy "300 proposals to change France" - a plan for modernization of the economy meant to save it from the long years of stagnation. The main idea can be formulated as follows: to avoid losing its competitiveness in the global market, the country must drastically reduce the cost of labor. One way for this to happen is to increase immigration to France; low-paid recent immigrants, who will not be able to get organized in trade unions, will displace the local workers from manufacturing and services. Also, the plan includes the proposal to drastically reduce government spending on health, education and pension provision. Sarkozy did not dare to accept this radical plan.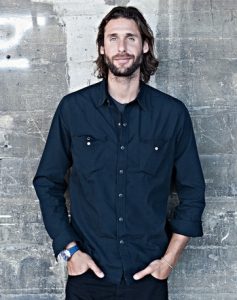 During his stay at the Commission, Macron managed to win the sympathy of Attali, who soon introduced him to his friend, Francois Enron. Enron, in turn, is the best friend and main partner of David de Rothschild, left. In 2008 Macron was hired by the Rothschild's & Co Banque where he rose from analyst to partner. His commissions exceeded more than one million euros per year.
Macron's biggest heist was his involvement in the purchase by Nestle of the US drug maker Pfizer's baby food division (for $ 11.85 billion). At that time, Matthew Pigasse, director of the French branch of the Lazard Brothers bank, who wanted to make the same purchase for his client, Danone, but failed. So Macron found his greatest enemy in the face of Matthew Pigasse.
In 2010, Pigasse who is a leftist banker and a friend and patron of the French socialists, planned to become an economic adviser to Francois Hollande but the ubiquitous Jacques Attali recommended Emmanuel Macron to Hollande. For several years Macron, perfectly fluent in English and German, was liaison between the top-socialist of France and the foreign financial circles. As the Guardian noted maliciously, while Hollande was shouting at rallies "My main enemy is the financial capital!" the banking officer of Rothschild, Macron, was flying to London City to assure bankers that under President Hollande everything would remain as usual.
In 2012, Hollande became president and Macron left the Rothschild Bank. He was appointed deputy secretary general of the Elysee Palace. In 2014, in his position of "young reformer", he headed the Ministry of Economy and Industry (taking the place of longtime friend and business partner of Pigasse, Arnaud Montebourg). Hollande gives him carte blanche for activities related to the modernization of the economy and Macron presents a bill with more than 300 sections, providing for the liberalization of the French market. Experts say that the nature of the law of Macron embodies all the ideas of the Attali commission. In it, embedded and encouraged are immigration, downsizing of employees, increased competition within the various professions, indirectly increased is the working day at the expense of Sundays and night shifts.
The working people in France did not approve this bill. The discussion was accompanied by massive protests. There was no chance to pass the law in parliament. Hollande then exercised his right to adopt certain bills without the approval of parliament and in August 2015 approved the "Law of Macron". Interestingly, before becoming president, Hollande sharply criticized this presidential law and even called it "fascist".
YET ANOTHER DARK HORSE
In 2016, when the rating of Hollande was embarrassingly low something unusual started to happen around Emmanuel Macron. Thus, out of nowhere a movement, "Youth for Macron" arose. It is difficult to even imagine the youth uniting suddenly around such an unpopular minister of economy in a country with depressed economy. However, several thousand people turned out to participate in the new movement.
Macron founded his own party with the vague name "Forward!" (En marche!) The rallies began to gather huge crowds and this at a time when the socialists gathered with great effort several hundred people at their events. Macron's program was also unclear. Condemning the terrorist attacks, he has no plans to close borders or restrict immigration; promising to increase the country's military spending he does not distance it from NATO. In fact, Macron remains the same globalist, an exemplary pupil of Jacques Attali, focusing on the slogans of European unity. He criticized both the left and right, trying to distract voters who traditionally vote for the Socialists, and also to attract those for whom the National Front of Marine Le Pen is too radical.
With his sudden appearance in politics Macron got off at an incredible rate. Journalists literally carry him in their arms. Women's magazines call him a new sex symbol and a dream for any French woman. Influential newspapers highlight the advantages of his centrist position. Sociologists predict his victory. And no one reveals something serious to discredit him. In January, when some criticism undermined the chances of his main competitors, Marine Le Pen and Francois Fillon, Macron stayed out of any scandals.
PRIVATE LIFE
Paradoxically - and thus potentially "lethal" for a French politician - may seem the private life of Macron but the media painted a purely romantic story out of it. The point is that the wife of the favorite in the presidential race (Brigitte Trogneux, editor's note.) is 24 years older than him. In 2007, on his wedding day he was 29 and she was 53 years old. Macron told reporters that he fell in love with his future wife when he was 15 years old, when she taught French in his school. Meanwhile, he graduated from high school and university, travelled the world, built a career, but during all these 14 years he is faithful to his first love.
Despite its implausibility, the story appeals to journalists. Pictures of Macron, walking hand in hand with his wife, or Macron with a bottle of baby food, feeding her grandchildren were published by all the newspapers in the country. Fashion magazines proclaimed his wife for "an icon of style". In terms of political technologies this was a good move: France is aging, and more ladies in retirement are among voters. For them now there is an abundance of movies in which young handsome men fall in love with an old lady. The family idyll of Macron is designed for them and projected on them. It is also true that the tabloids periodically run rumors that Macron's lover is the President of Radio France, Matthew Galle, but there is no evidence.
-----
Thanks to Marcos the the tip!