Web of Evil: Pedogate, SNL and Chabad-Lubavitch
April 16, 2017
To say the Pizzagate Scandal is 'fake news' does a horrible disservice to those that really care about the quality of life here in this great land we call America. It is a patriotic duty to resist oppression. Anyone doing less is not an American. The following facts show the connection between Pizzagate, Pedogate, The Clinton Foundation, The Podestas, James Alefantis and the Chabad-Lubavitch organization.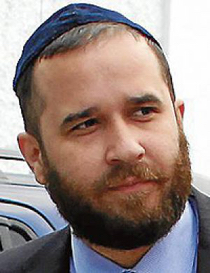 Alefantis is allegedly GREAT friends with Michael Maccoby, whose son is on the Board of Directors for the Haitian orphanage, Friends of Orphans.
Torres is part of the Chabad-Lubavitch Movement. He also served in the U.S. Army in a military intelligence unit. He worked undercover with the U.S. Drug Enforcement Administration and the Department of Homeland Security. Torres also founded the DR Sephardic Orthodox Jewish Community in 2007, the Sephardic Orthodox Jewish Council of El Salvador in 2008, and the for-profit Sephardic Orthodox Jewish Council of America in Florida in 2009 which is only about a mile from Miami International Airport.
https://mindcontrolblackassassins.com/?s=Jorge+Torres+Orellana
SEPHARDIC ORTHODOX JEWISH COUNCIL OF AMERICA
TORRES, JORGE
1460 NW 107TH AVE
MIAMI FL 33172 US
Ana Ramirez is Jorge's wife
As you can see, the influence of Chabad-Lubavitch extends far and wide.
You will also find that these connections take it all the way, currently, to the top... as in to the POTUS, Donald Trump.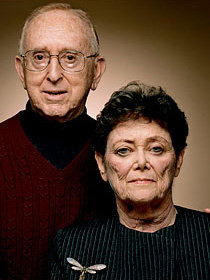 The Sandlers are making the American people PAY ONCE AGAIN through their foundations and are KEY in understanding where all of the "NEW' and "Progressive" leftist (immoral and licentious pagan practices) policies that are destroying this country are being created and funded from.
"The Sandlers also helped underwrite the creation of the Center for American Progress (CAP), a liberal think tank "on steroids," according to its founder, John Podesta (Pizzagate). Podesta was Bill Clinton's White House chief of staff, a leader in President Obama's transition team, and a senior advisor in the Obama White House until leaving last month to lead Hillary Clinton's presidential campaign. The Sandler Foundation has given the Center for American Progress $37,224,000 since 2004. The Sandlers fund many environmentalist groups, including Resources Legacy Fund ($15,600,000 since 2008); Oceana ($15,525,000 since 2003); Center for Biological Diversity ($5,576,000 since 2003); Natural Resources Defense Council ($3,450,000 since 2004); Earthjustice ($3,000,000 since 2009); Sierra Club Foundation ($2,500,000 since 2008); Rainforest Action Network ($500,000 since 2008); and the Center for Climate Strategies ($375,000 since 2010)."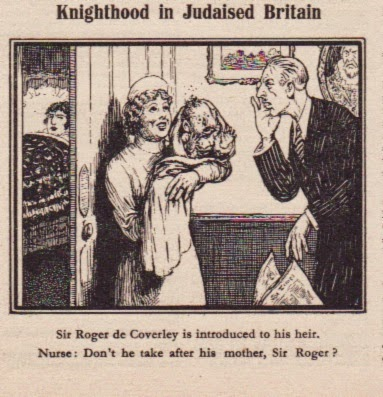 The Chabad Lubavitch Movement is connected with ... the God Baal..
Chabad Lubavitch is the MYSTICAL, ESOTERIC and SECRET SOCIETY of Judaism that is 'The Synagogue of Satan' that 'Yeheshua' or 'Jesus' told of that was the Sanhedrin and Pharisees, those 'Jews that call themselves Jews but are not' that Jesus warned were carrying on the Babylonian worship of pagan gods, necromancy, magick and blood-letting. They are an eastern european cult that has hidden within judaism and have used flocks of their own believers as scapegoats time and time again throughout history. This is not an antisemitic thing this is a reality everyone is going to have to face once again when the U.S. and the world start demonizing ALL Jews because of the actions of a few USURPERS within the religion.
"Donald Trump's father Frederick C Drumpf was a close associate of the "corrupt powerful New York political fixer and power broker attorney, Abraham (Bunny) Lindenbaum", a top Zionist."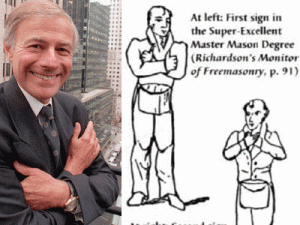 "Lindenbaum and Fred C.Trump were clandestinely using state funds to build the Chabad Jewish power base in Brooklyn which is world headquarters for the entire movement. Lindenbaum and Scandalous Fred C. were clandestinely using HUD and state funds to build a haven and Jewish power base in Brooklyn for the Eastern European Mystical Hassidic Chabad Lubavitch Jews at enormous and substantial profits at the taxpayers' expense.."