My Gut Check Religion
June 6, 2017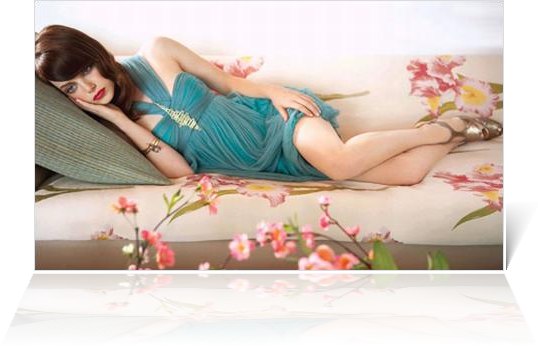 By applying my gut test, I can shut off the TV or put down the book.
A reader accuses me of insinuating New Age heresy

into my articles. I never said I was a church-going Christian.
I espouse a generic religion: an affirmation of God, whom I
equate with spiritual ideals like ultimate truth, justice, beauty
and love. I apply this gut test to everything.
The Illuminati are Satanists who have usurped God's place,
and inverted reality. They have denied our Divine Spirit
as a step
toward
dispossessing
us.
God is perfection.
We are motivated by
a love of God, i.e. Perfection.
We have been brainwashed to reject terms like "God," but we can no more forego God than we can deny light, beauty or morality.
The esoteric goal of Judaism is to enslave and exploit humanity. (Only the initiated know this.)
by Henry Makow Ph.D.

My article Sunday,
'
'God Told Moses to Murder Jewish Sinners'
'
touched a nerve with many readers. One, Lazar G wrote that it was "clearly a mockery of God and the Lord Jesus Christ, who is God manifested in the flesh."
In the article, I said I was stopped short when I read that God had ordered Moses to murder 3000 Israelites who worshipped the golden calf and engaged in dissolute behavior. I preferred Jesus' vision of a loving God who attracted followers by example and not force. Lazar wrote:
" I may have to altogether stop reading your website even though it has some true insights on what is going on in the world. You are really throwing in some heresy religion, and speak of the evil intent of Freemasons and illuminati and Jews and such but by your unbelief in the true God of the Bible of the Old and New Testament you are really just making your own separate religion. You are very knowledgeable but I just wanted to further write that all knowledge comes from God, and by trusting yourself too much just watch out as I believe you have made your own religion, I think this Scripture will help you in Jeremiah 17:15 (King James Version Bible) "Thus saith the LORD; Cursed be the man that trusteth in man, and maketh flesh his arm, and whose heart departeth from the LORD."

Many readers wrote to defend God's slaughter of the sinners. In my view, this is a justification of all killing, and perversion of true religion. Talmudic Jews regard all non-Jews as infidels. This would justify killing non-Jews.
Murder is only warranted if the sinners are trying to destroy you. In Moses' case, the revellers were only destroying themselves. Thus, I think the Tsar should have executed Lenin, Trotsky and Stalin when he had a chance.
I do not believe that the Bible is the word of God. It was written by men. I do not believe that Jesus was God made flesh. (But I'd be delighted if he were.)
As Jesus said, God is a Spirit, and we worship him in spirit and in truth. (John 4:24) I believe Jesus expressed God's will. I believe in his Gospel of Love. I consider myself a Jew only in a ethnic and cultural sense. I have no interest in Judaism, beginning with the ridiculous claim that Jews are God's "chosen people." The esoteric goal of Judaism is to enslave and exploit humanity. (Only the initiated know this.)
OLD TESTAMENT
Generally, the Old Testament keeps people living in the past, and prevents them from using their common sense and free will. Prophecy especially makes people fatalistic. I am making up my own religion in the sense that an immediate relationship with God is the only thing that matters.
If the Bible and liturgy gives this to you, more power to you. But do unto others as you would have them do unto you, is all the guidance we need. You cannot feel good unless you are good.

I am not proselytizing. I am reasonably content. But I am not a super happy person. The contemplation of society is depressing and I identify too much with the disturbing things that are happening.
HOW I MEASURE RELIGION
In general, the test of religious belief is the effect it has on your life. Take two men. One believes he will go to Heaven if he leads a moral life. He lives to 85 and is loved by all. The second does not believe in heaven, becomes dissolute and dies of AIDS at 46.
It really doesn't matter if Heaven exists except whether the belief in it makes for a better life, and a better world.
Don't look at what a religion teaches. Look at what it produces or fails to produce. Judge them by their fruits.

I support any religion that posits a universal moral order and family values. My mission has always been to show that spiritual reality is real, the only reality that matters. How people interpret this reality reflects their unique culture.
I admit I have been influenced by the New Age propaganda but not in the way they intended, I hope.
I have always been infused (and confused) by a ridiculous idealism which I equate with love of God. I am not unique. We're all motivated by a love of Perfection. It's what makes us human. It's also why we are so easily deceived by Satanists who give us false gods.
The whole point of the NWO is satanic, designed to deny man has a soul connection with the Divine. They are deliberately starving our souls by depriving us of uplifting and inspiring music, movies and art. Society is satanically possessed by the Cabalists (Freemasons.) God is the Creator. Our happiness lies in contemplating God and following His design.
If we demand that other people follow our particular path, we will never defeat the Satanists. Instead, let's come together on the basis of what we agree on.
-----Note
Here is an excerpt from an article "My Religion: Be Real" (Oct 11,2016)
My religion won't attract many followers or make me rich because it can be outlined in less than 100 words.
On the other hand, I don't have to bury my head in books, debate abstruse theology or listen to gurus. I don't have to worship art or sift through the utterances of man-made gods ("the wisdom of the ages") looking for usable information. By applying my gut test, I can shut off the TV or put down the book.
I mean no disrespect to other religions. I am in favor of all religions that espouse a Moral Order based on the Divine Spirit in man. I tip my hat to all of you who find inspiration and direction in your religion, and beg your indulgence for my taking a simple, generic, no frills route.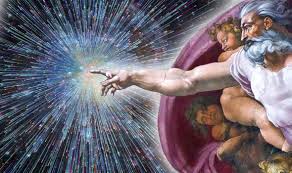 Essentially, I believe that God is Reality, and He is spiritual in nature. God is synonymous with all spiritual ideals: Truth, Beauty, Goodness, Love, Peace, Justice, Harmony.
God is a state of consciousness, a dimension in which these ideals are self evident. I've had glimpses of this. The Truth is out there!
So instead of going to church or reading scripture, I just aspire to
Be Real.
God is Reality. Spiritual absolute
s
are real; indeed, the ultimate reality.
We are in an occult war. Satanists in power deny Reality and expunge God from our souls by inverting all spiritual ideals.
---
First Comment from LCV:
There is a simple reason why there is a perpetual conflict between the Old and New Testament. The "god" of the Old Testament is Satan, who (as you have illustrated in more than one article) is actually the true "god" of traditional Jews, his "Chosen People", whereas the "God" of the New Testament is the True God of Love, Truth, Perfection, Harmony and Beauty, the True God of ALL creation, and of ALL people.
How else to explain a "god" as seen in the Old Testament who demands and condones human sacrifice, wars, killing, maiming, torture, terrorism, murder, genocide, patricide, fratricide, child sacrifice, incest, adultery, lies, deception, theft, and ecological devastation, etc., while supposedly the same "God" expresses completely opposite values as found in The New Testament?
The God of Love, Truth and Beauty of the New Testament cannot possibly be the same "god" we see in operation in the Old Testament -- a "god" who is constantly jealous, contemptuous, torturous, vindictive, heartless, merciless, cruel, greedy, deceptive and manipulative. However, all of these negative attributes are easily ascribable to Satan, are they not?
The idea of the Bible -- the combining of the "Old" and "New" Testaments as the "Word of God" -- when these two collected works feature two entirely different spiritual supreme beings at their core -- is the center of centuries of the schizophrenic interpretation of "God's Will."
In my opinion, the Old Testament is a fascinating historical document that combines myth, legend, and fantasy, along with a very vicious and vindictive spiritual entity posing as God, who uses and manipulates his "Chosen People" in hostility to all others of his supposed creation; whereas the New Testament truly illustrates the absolute perfection of the concept of God as you have so often expressed in your writings -- The God of Truth, Beauty, Harmony and Love, a True God who loves ALL of His Creation.
Wade wrote:

Generic religion plays into Satan's plan...Generic religion has NO HOPE of defeating Satan.
This fact will become obvious to you Henry with the rise of the son of perdition that is coming.
What defeats Satan are men you find in the Book of The Acts of the Apostles. Paul, Peter, etc.. These men healed the crippled, the sick, cast out demons, etc.. All of them, with the exception of John, who wrote The Revelation on the island of Patmos... were murdered for their testimony to Jesus Christ (God Very God and Almighty God). These men, because of their faith and commitment, had The Holy Spirit working with them in a way we have not seen since.
Peter and his wife were crucified...Peter upside down. Paul had his head chopped off by Nero.
There are no men in ministry today worthy to be compared any where near the faith and commitment of the Apostles. The watering down and weakening of the ministry has allowed the current sad state of affairs to develop in the so called Christian Church.
In the end times when being a Christian will cost you your life, Even in the USA...God will raise up men of the stature of the Apostles. Between now and then confusion, and apostasy, are going to rage worse and worse.
I have prayed for you Henry and will continue to do so.
Glen wrote: