Sexual Instinct is Stupidest of All
June 29, 2017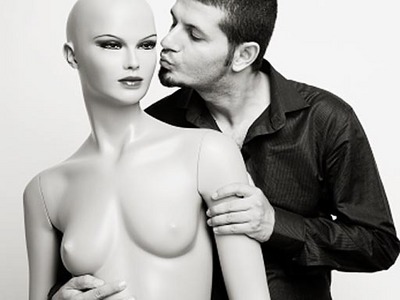 Let's face it.

Men want to have intercourse with
every attractive woman they see.

It's stupid, it's self-defeating

and it's degrading.
We've forgotten, or want to forget,
that sexual attraction is all about procreation.
by Henry Makow Ph.D.
Considering that our most powerful instinct is also our stupidest, no wonder humanity is in such a sorry state.
Sexual attraction is all about procreation. Yet most men (and women) are more than willing to be passive puppets of this powerful natural instinct. Very few of us are capable of saying, "I'm not going to be ruled by sexual attraction."
Men fantasize about impregnating every attractive young woman they see. They're obsessed with planting their seed in that ground. But like a squirrel who buries its acorns, men think the job ends there. They really don't care what happens to that seed after its planted. As George W Bush said, "Mission Accomplished."
This is very reckless. It could lead to a lifetime of acrimonious legal battles, onerous financial obligations, not to mention the serious moral responsibility of raising a child
. But men don't give that a thought.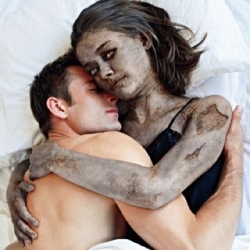 But do these possibilities even enter a man's mind?
No. Seed planted. Job over. Goodbye.
Apparently, men were made to spread their seed, not consider the consequences.
Talk about stupid.
What could be dumber than feigning an interest in another human being with One Thing uppermost in mind?
IN THE PAST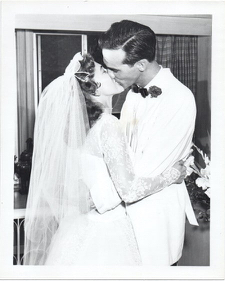 Under the Christian dispensation, the culture recognized that sexual attraction is really about procreation.
Men generally are not attracted to women who are not fertile.
The culture
sensibly linked sex to procreation by insisting on marriage. If a man wanted the milk, he had to buy the cow. This way, if sex had its intended consequence, there would be a structure to care for it.
The beauty of thinking of sex in monogamous terms is that other women become off limits. You can focus on more important and more
fulfilling
things.
But upon entering the Satanist (Masonic) dispensation, things have gone off the rails. The act of procreation was transformed from a sacrament of marriage into a sensual indulgence, a lifelong sexual addiction, an end in itself and the more the better.
MINDLESS SEX
Hence, the stupidity of mindless sexual attraction is on full display.
Let me count the ways.
1. Love is blind. By love, I mean lust.
We are sexually attracted to people who we otherwise often cannot stand. Because of sex,
all other considerations go out the window: character, personality, intelligence, skills, talent. This is because men are not looking for a wife, but momentary diversion and release.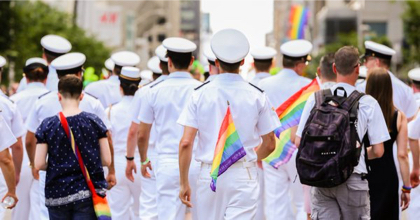 2. The Illuminati
use sexual attraction to create chaos and control us. They prefer that we obsess on sex rather than on their credit monopoly and permanent wars.
Heterosexual society is the victim of a massive behavior modification program. We are taught to behave like homosexuals who generally indulge in sex for its own sake. Homosexuals generally don't bond and don't want to marry.
Homosexuality is caused by gender confusion due to an overbearing mother, absent father or same-sex molestation. The Illuminati are
reengineering healthy heterosexuals to question our gender identity and behave like homosexuals.
Next is pedophilia. They are sexualizing children in public schools. After that, incest and bestiality. There is no depravity our satanist masters won't indulge because they indulge in them all. Necrophilia for example. Some people are
in love with inanimate objects.
3. "Free love" is disastrous for women who get nothing in exchange. How is giving away their most important asset empowering? After 35, their sex appeal is in steep decline. Women want the lifelong love and dedication of one man, their husband. They need to marry when they are young and attractive. For their own sake, they need to reserve sex for courtship, love and marriage.
4. Men and women seem incapable of governing sexual attraction. It wasn't until I arrived at a ripe old age that I was able to appreciate that appearance (sex attraction) is not related to character, personality and intelligence. We may be attracted to people we can't stand and who can't stand us. Both men and women are objectified by sex. This makes it more difficult to empathize and connect as normal human beings.
5. Dare we admit it? This thing we are conditioned to obsess about, anonymous sex, is not that great.
CONCLUSION
Joseph Daniel (J.D.) Unwin was an Oxford university social anthropologist
whose research on 80 primitive tribes and six civilizations
nature has deemed the heterosexual family is the most effective way to do this.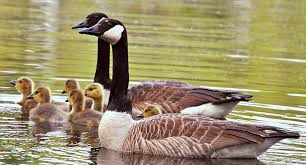 Satanists know this. That's why they promote "sexual liberation" (promiscuity, porn) and gender confusion.
We need to re-establish the bond between sex and marriage/procreation. The Illuminati controlled society won't do this but we can do it in our minds independently. S
exual attraction is a primitive program geared to procreation. Divorced from this purpose, it becomes a bothersome and degrading addiction and is just plain stupid.
Related-
First Comment by Marco
Seeing the gay pride parades presented on the news lately and wanting to vomit... being disgusted with this perverted and sexual culture we live in... Seeing young men run around with the desire to 'knock up' women, like its no big deal. You're right in your conclusion that it's all essentially the same root of dysfunction. I don't want to have anything to do with it, homosexual dysfunction or heterosexual dysfunction.
I just want to believe that man is a nobler creature than what is presented by the world, with the potential to be free and control his desires, not just an animal looking to 'sow his oats'. I wish I could be free of what I think Socrates (?) called the 'jaws of a monster'. Here's my thinking on how it may be possible to escape what is essentially lust, by becoming attuned with God (beauty, love, peace, freedom, hope etc.) rather than the World...
"Men fantasize about impregnating every attractive young woman they see". It's a choice, whether we are attuned to this world, or to God.
I am guilty like many other overstimulated men today of falling into lust, but I refuse to believe this is natural or what God intended us for. Lust is an inordinate desire for something, its not natural, its an obsession, and by this "...people are slaves to whatever has mastered them."
We were created for higher things, its just a matter of where we decide to put our desire.
"For all that is in the world -- the desires of the flesh and the desires of the eyes and pride in possessions - is not from the Father but is from this world."
We decide whether we are to be free, or slaves to this World and it's thinking.
I feel that to demean men by saying this is somehow a natural instinct and part of our essence simply gives fuel to the Feminist fire, and justifies them; modern feminism is symptomatic to the way men behave and think. We were not created to "spread our seed and not consider the consequences." We were created for far greater things, we are made in the image and likeness of God.
"But I say walk in the Spirit, and you will not gratify the desires of the flesh."