July 6, 2017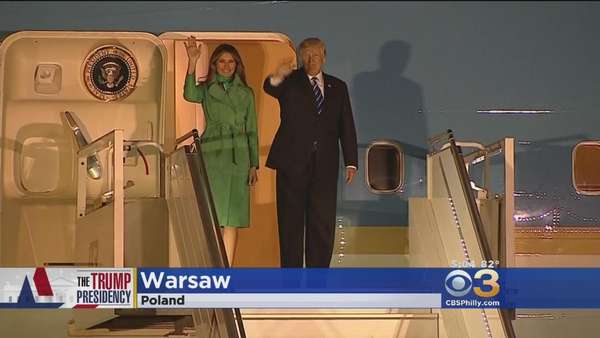 Trump in Poland--Observations from a Polish Canadian
by MG

As you've probably heard Trump was in Poland Wednesday and my did he get a welcome party ... the propaganda machine was in overdrive last night and all day today in Poland. So he had a meeting with our President and then he made a beautiful speech about Poland being the heart and soul of Europe and our determination and will as a nation and people ... he probably won over tons of Poles with it being that he even pulled at my heart strings even though I new there was a game of emotional manipulation going on here. Later there was a press conference with the media where he took shots at Russia and North Korea. Finally late last night it was announced that the US is selling Poland the Patriot missile defense system. All of this added to the already 10,000 or so American soldiers that have been in Poland since Obama sent them over here last fall; interestingly all of them are being stationed in the Western part of Europe closer to Germany and none in the east close to Russia.
Now my take ... American and British freemasonry (like your recent article showed they always have been one and the same) are preparing Polish freemasonry to be ready again to sacrifice their young Polish men and women as a part of the Wests political and military chess match with Russia and China. Like Poland was sacrificed before and after WW2 to the Nazis and Soviets it looks like we are being set up for a repeat; there are 2 major forms this could take ....
1 - The more obvious is the Polish government sending thousands of Polish soldiers to Ukraine to help the Ukrainians in their losing battle against the Russian separatists.
2 - The less obvious but I think equally as possible is the sudden beginning of a Polish - Belorussian war that would be a proxy war between the West and Russia. I don't have to explain why the West would want this war; they like every war as they see all of them as a business. As for Russia, they might want this war because President Lukaszenko of Belarus over the last year or so has been making moves that seem to show that he wants be the like an Orban in Hungary or Erdogan in Turkey ... so a free agent in the whole chess match and not a Russian puppet state. A war with Poland might force Lukaszenko to jump back into Putin's outstretched hands.