Germany's Spirit Has Been Broken
August 22, 2017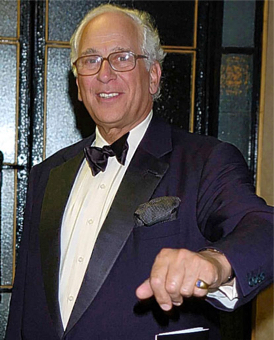 In America, there is a semblance of cohesive resistance to
Marxist influence that Western Europe lacks entirely.
"The spirit of this country has been destroyed by the bludgeoning
of its youth with the sins of its ancestors."

AN ECONOMICAL DESCRIPTION OF JUST HOW BAD THINGS ARE IN THE EUSSR
(abridged by henrymakow.com)
Before my month in Dresden, I often told my American compatriots who spoke of the certain demise of Europe that they failed to see the more pressing situation unfolding in America, where the white population was closer to being an outright minority. Once I witnessed first-hand how degenerate German society had become, I had to retract my statement entirely.
While "American values" are often defined to suit the audience, there is nevertheless a semblance of cohesive resistance to Marxist influence in America that Western Europe lacks entirely. It could be the greater religious presence in America in which God acts as a shield against the nefarious influences of post-modern culture. The only God left in Germany is environmentalism, where recycling is substituted for weekly sacraments, perfectly pruning one's garden is a form of prayer, and fields of sacred windmills are erected like shrines.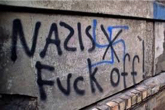 Dresden lies in the Free State of Saxony, and has been noted for its rallies for organizations such as PEGIDA and the Alternativ für Deutschland political party. One shouldn't be fooled, though - this city is still dominated by Marxists. There is graffiti everywhere, and the theme is uniform. "FCK NZIS," "FCK PEGIDA," "FCK AFD," "No people are illegal," among other pro-Antifa slogans are plastered on nearly every street.
Germans don't just have a taste for putting graffiti on their streets, either, as a large portion of the German youth are
covered in tattoos
(sometimes extending to their jaw-lines), and disturbing lobe-gauging earrings are another popular practice. The number of women with dyed hair is obnoxious as well, and it seems there is a general consensus that once a woman has eclipsed the age of 35, she must sport a short haircut suited only for punk rockers and bull dykes.
A professional dancer connected to the local drug scene told me that ketamine was the drug of choice in this city, and added, "You would be amazed at how many drugs a German has to take to open up to you." On any given night, one can stroll through the city's region of bars and clubs and find people littered about the street drinking amidst roaming packs of Africans and Middle Easterners sending their kids out with cups of change begging for money.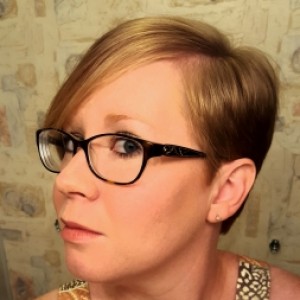 In the clubs, men outnumber the women by a staggering ratio, which made sense after seeing how many girls were packed in the university library. German women are extremely career-oriented and don't need to blow off steam about their impending demographic time bomb.
An overall view of the people reveals a population that is childless and growing very old. Seeing German babies is a rarity, and when you do it is usually a sole child being pushed in a stroller. Middle Eastern men spending time with their children, lounging in the grass, or playing soccer was a much more frequent sight.
The root of this phenomenon was perfectly captured when a lone, thirtyish German woman covered in tattoos and wearing the appropriate blue-dyed, dyke haircut stepped on my bus, followed by a Middle Eastern man tending to his three young children. It was almost poetic how perfectly this moment captured the inevitable demise of German society.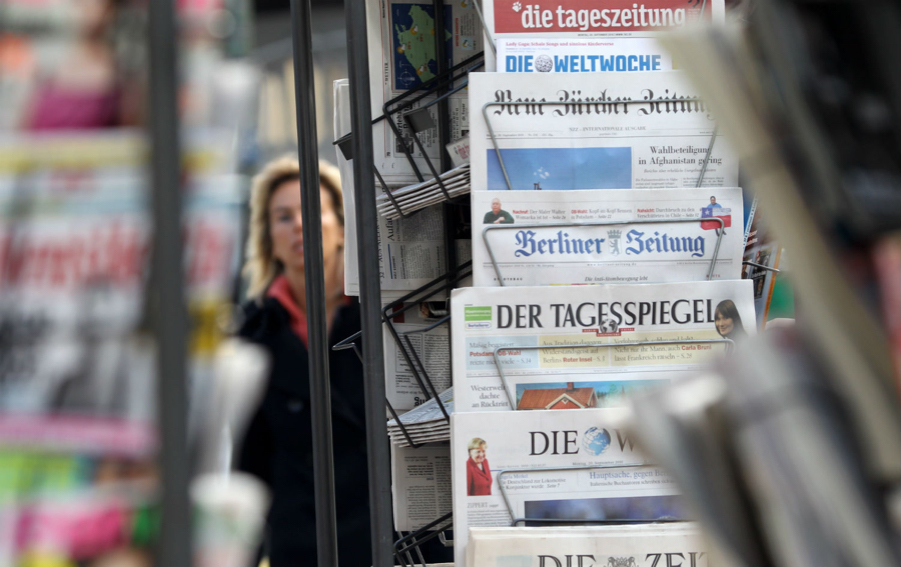 The central issue in understanding the modern, passive nature of the average German is in the l
evel of trust he places in his media
. While even average Americans now know that their media is fundamentally anti-American, the Germans live in an entirely different world. Imagine an America where CNN is relied upon for accurate depictions of world events for a better understanding of the German's complacency. This has also resulted in Germans harboring an embarrassing obsession with Donald Trump very similar to American liberals.
The spirit of this country has been destroyed by the bludgeoning of its youth with the sins of its ancestors, and the collective choice to extinguish the possibility of such a mistake being repeated is an understandable tragedy. Obviously, each region of Germany experiences this cultural phenomenon to a different degree (Berlin being the epicenter), and one cannot question the industriousness of the average German. One can question why they would feel the need to be industrious, however, when the fruits of their labor will ultimately be passed on to foreign peoples. Herein lies the nihilistic heart of childless, Cultural Marxist decadence.
It is obvious that the foreign cultures residing in Germany should have little respect for this society, just as I have little respect for the present condition of the German world. I do have sympathy, though, simply because I share common ancestry with these people. The fundamental Islamist will have no sympathy, and he certainly will have no urge to join this cultural degeneracy. And so the central question concerning Germany's fate should not be, "When will foreign elements conquer these people?" but rather, "Why haven't they already tried?"
----
First Comment from Julia, a German ex-pat in US:
What the author observed is pretty accurate. Every year I visit Germany, I feel more and more like a stranger when I stroll through my home town.
You can see a lot of black Africans, mostly young men, riding on their bikes through town. They are bored but have no inclination to attend language classes. It's so ridiculous, Merkel said one time a few years ago that we needed African people to fill in vacant jobs. Too bad these people have a different work ethic and only come because they get generous support from the government.
My generation (who was born at the end of the 60s), has reservations about the many immigrants who do not want to adapt. But most people I know still believe obediently what is in the newspaper and do not question authority. What is interesting, while the older generation has some reservations about the foreigners, the offspring of my generation are high school students who are indoctrinated in school to welcome these foreign elements with open arms. A friend of mine and her 15 year old son have hot debates at her house about how to handle the situation with the never ending influx of strangers. She told me she gave up trying to get some sense into his brain for the sake of the family peace. It's a sad, sad story.
At the same time you see a lot of German girls and women going out with these Africans. There is a shortage of German men interested in the the traditional marriage. I heard a lot of stories where men need to go see a psychologist. Some of these may be in a relationship, some may not. But it is appalling to see that men not even 50 years old cannot manage their own lives and need advice from psychologists. And these are well off people. Maybe the demands of their female partners drive them crazy. It"s not uncommon for men to make dinner and make themselves useful in the household when they come home from work, while their better-halfs watch TV or go shopping on the internet so Amazon can deliver packages all week long. Should they have kids, they entertain themselves with electronic devices for most of the day. When I was a kid my parents could not get me in the house because I wanted to play outside all day long. Nowadays you cannot get kids out of the house. From my own experience I can tell that raising kids in this day and age is not easy. The digitalization makes it hard to get a true connection to your kids. They want to live a life in virtual reality and are distracted constantly, while they can"t solve easy real life situations.