What is Missing from Our Lives?
September 3, 2017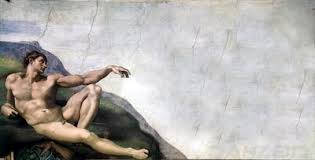 (How can we learn if we deny our Maker?)
Make a list of the things that are missing from your life.

I don't mean material things (like a new car.)
I mean spiritual things like ecstasy or love.
That is God.
Humanity desperately needs to update its conception of God.
Be ye therefore perfect as your heavenly Father is perfect. Mathew 5:48

By Henry Makow Ph.D.
There is a great spiritual hunger in society
because Satanists have banished the word "God" from
polite discourse.
I see this spiritual hunger in terms of a loneliness and isolation which people try to fill with pets and social media and quasi-religious causes such as environmentalism, climate change, food, exercise and hating Donald Trump.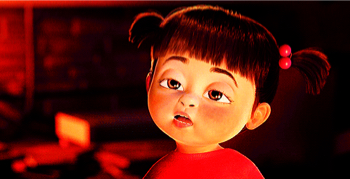 Left, Our minds have been trained to shut down at any mention of "God." Our eyes glaze over.
Satanists
say they must banish God because Believers are not "inclusive," which is true. We are not
including
Satanists.
Think about the absurdity of this situation. Humanity has been taken over by psychopaths. They have banished the Creator from Creation,
at least as far as our society is concerned. Of course, the earth is but a postage stamp in the universe. God is still Omnipresent.
Obviously these
psychopaths
regard God as competition.
They want to run things and God is an impediment. They can't have people saying, "Sorry but God tells me you are evil."
They are trying to abolish good and evil
because God is by definition Good.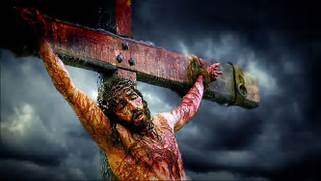 Two thousand years ago, Christ affirmed the existence of true God and you know what happened to him.
The denial of God as a universal Moral Order is a hallmark of the NWO. This includes a denial that we have a Divine soul, a conscience, which connects us to God.
The mob is used to listen to us, who pay it for its attention and obedience. By these
means we shall create such a blind force that it will never be capable of taking any
decision without the guidance of our agents, placed by us for the purpose of leading
them. Protocols of Zion 10-9
STRAW GOD
They discredited God by describing Him in ridiculous terms. For example:
Q- If God existed, why does he let bad things happen?
A- God is the principle of human development and is not
responsible
for what people who reject Him do. The whole point is that mankind must come to Him.
Q- If God is an old man in the sky who takes a personal interest in each and everyone one of us, why aren't we feeling it?
A-
Because
we have replaced God with worthless trinkets and don't have a relationship with him.

"Your people never realize that we offer them only worthless baubles that cannot bring fulfillment. They procure one and consume it and are not filled. We present another. We have an infinite number of outward distractions, to the extent that life cannot again turn inward to find its definite fulfillment. You have become addicted to our medicine through which we have become your absolute masters..."
We have converted the people to our philosophy of getting and acquiring so that they will never be satisfied. A dissatisfied people are pawns in our game of world conquest. Thus, they are always seeking and never able to find satisfaction. The very moment they seek happiness outside themselves, they become our willing servants."
Needless to say, we must heed the Designer's Instructions, not thumb our nose at Him,
if we are going to achieve our potential
.
If there is a Creation, there must be a Creator. If there is a hunger for God, then there must be a God. We need a relationship with Him. I suspect that Prayer may facilitate this.
We need a new and better understanding of God.
I suggest we think of Him in terms of all the things for which our souls crave: Meaning. Love. Joy,
Self-worth. God gives us all these things. I also see Him as the spiritual absolutes we crave: Truth, Justice, Beauty, Goodness.
He is a dimension, a state of Being, in which we experience these things as real.
He is Consciousness. That's why I don't seek Him in some mental formula. I seek to experience Him.
Life is a miracle, a priceless gift. We have inherited a magnificent palace but we are living in the cellar. As the sages say, w
e are asleep.
We die without ever living.
God is Reality.
He is the Reality that Satanists intend we never realize.
-------------------------
Note-
Trump has mentioned God on occasion and that is a hopeful sign.
Related- Brother Laurence-Practising the Presence of God (Audiobook) or PDF
First Comment from JC:
It is so uplifting, Henry - to read your articles about God. I have not told you this, but your articles really resonated with me and were part of what led me to go seek God and got me back into church. That was three or four years ago now.
When you mention God's name or that of His Son Jesus Christ in an innocent, humble, sincere way it has a ripple effect on those that hear it. Perhaps it was because I was miserable enough that I had thrown up my hands and looking for God. Maybe it was because I had not shut the door completely towards Him. Maybe it was because it is true that when you ask for God, He will come into your life...I don't know. However, in this time of turmoil and violence and earthly rule by Satan, every step I have made towards God has given me hope and peace. I do not fear Satan or death anymore. I know that I still sin constantly but I know that by prayer and also appropriate fasting and going to church and confessing to God and asking for forgiveness, and the power of the Cross, I have some time tested spiritual weapons and a battle plan to keep Satan out of my life through God's help.
Your written words helped me find that. Mentioning God in any company is a litmus test for me. I can feel either a hopeful response of acceptance or love or feel the intense agitation or resentment of the atheist or the burning hatred of Satan in the person I am speaking with. Either way, it helps me see.
I believe that Satan's time on earth is very short. I don't know when or how it will come to be but I do believe our Father in Heaven - who is very real and very loving - is available to us 24/7/365. All we need to do is to pray and ask Him to come into our lives. He will. He promises He will and He always keeps His promises. God bless you Henry and your many readers. You aren't a crazy, misogynist, self loathing Jew like some say at all. You are a very caring, intelligent, strong and humble person. May the good Lord bless you and continue to give you strength and protection from the evil one. May the enemies of God be awestruck and tremble and repent so they too can be saved.