Let's Distinguish Between Sexual Assault & Bad Behavior
November 2, 2017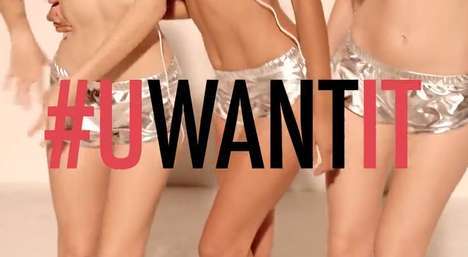 Hurricane Harvey (Weinstein) will be positive if it spares women sexual harassment and takes down some Illuminati icons. It will be negative if it pathologizes heterosexuality. (The fact that homosexuality is also in the spotlight re. Kevin Spacey is a positive sign.)
Thus, it is necessary to distinguish between sexual assault, as in the case of predators like Brett Ratner or Jim Toback and lewd, boorish, bad behavior which is deplorable but not a criminal offense. There is no end to women who have experience of offensive male behavior. More than half of Canadian women could step up to the podium.
But should reputations and careers be ruined for crude acts, even if they deserve to be ruined for better reasons? George H.W. Bush and Elie Weisel are accused of pinching some bums. Dustin Hoffman was lewd to a teenage intern 32 years ago. He propositioned a writer in 1991 which while distasteful and inappropriate is not a crime. NPR Editor Michael Oreskes french-kissed a couple of job applicants 25 years ago.
Thanks to social media and a change in social attitudes, creeps now will be exposed. But, as Lanny Goodman points out below, women like assertive men. Heterosexuality is about males winning female favor. We should not allow a pall of fear to fall over heterosexuality. Women want male attention, from the right male.

"Imagine if breathing and eating became criminalized/regulated by the Illuminati?"
by Lanny Goodman

(henrymakow.com)
Humans have the right to consent (or not consent) to sex, but the feminist movement has taken it to the point where now college students all around the United States must have a signed consent form before they engage in sexual intercourse.

Polls tell us that the vast majority of women prefer a strong, dominating, aggressive male because they feel more protected, and less aggressive, dominating and beta males usually wind up alone.
But organized feminism, which represents a tiny minority of the female population, has hijacked women and their feelings about sex and relationships.
This is because organized feminism, like other "protected classes," have been openly (and clandestinely) funded and supported by the Illuminati who desperately want to control people, and what better method than controlling the sexual impulse?
This is the closest thing to acting like God on Planet Earth than human beings will ever come close to. (1 Thessalonians 4:3-7).
The Illuminati reason that, if one can control the sexual instinct, one can control the entire human race.
This is why they invest in organized feminism, lesbianism, and idiot short-sighted politicians and celebrities who criminalize the very act of sex, right from dating all the way to marriage.
Because the power to criminalize is the power to control.
CRIMINALIZING A HUMAN NECESSITY

It is very important that men begin to organize and push back against organized feminism for their own sake, and the sake of their families and children.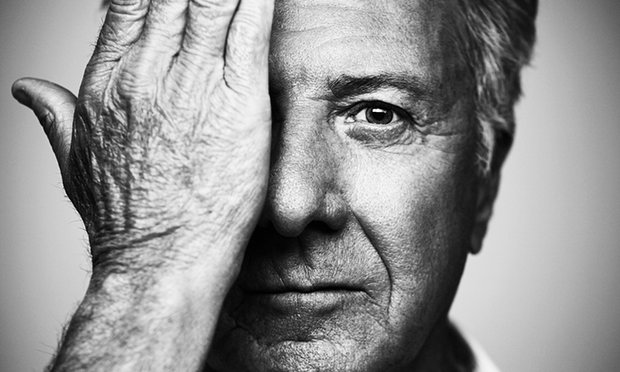 (Has Dustin Hoffman become expendable?)
Otherwise, they are sitting ducks, ready to be arrested and taken out of society whenever they fall out of line within the Illuminati paradigm.

Their incarceration will be inevitable since the only act that follows the necessary human necessity to both breathe and eat, is the act of sex.
Imagine if breathing and eating became criminalized/regulated by the Illuminati?
Well, that's not a very far cry off, given the circumstances.
Men must begin to push back against this "feminist sexual revolution," and begin to force the government to determine what "consent" means, what "sexual intercourse" means, and also to prescribe severe punishments against women (and men) who falsely claim rape or other sexual abuse.
Men must raise the legal and equitable bar for what defines "rape" or "sexual assault," since the consequences of getting arrested and/or convicted for this is more heinous than most other criminal charges.
And since it has now become so arbitrary, no man is safe.
And this is no way to live.
-----
Related - The Men taking classes to unlearn toxic masculinity
--------------------Kevin Spacey s full-fledged sexual predator
Christina Hoff Sommers Victim Feminism and sexual assault on Campus

First Comment from Marco A-
Sexual assault is sexual assault, there is no way around it. I am not interested in fighting the spectre of feminism. I have yet to see a feminist ruling this World from the top of the pyramid. I have yet to see a feminist with esoteric knowledge of her secret religions, wielding it like black magic over the entranced people, as I have seen the BROTHERHOOD do this.
Lanny Goodman peddles the same nonsense that we are fed by the masters he seemingly condemns. Men are not just base animals with instincts of lust and coself-preservationrvation; we are spiritual beings and there is no height we cannot reach.
To equate sex as a basic need like food and air, is not true. If I go without food and air I die, while continence will not kill me, if anything it will increase my vigour and give me more life by storing this incredible life energy we are all gifted with.
Sex is obviously a beautiful thing, but it becomes something incredible if it is shared between two people who love one another, it is called love-making; however, like all beautiful things this has been debased.
Women today are nothing but objects for lust. Modern feminism is symptomatic of the behaviours of men in society. While men are turned into beasts, women reciprocate and turn in on themselves, seeking protection from men when men should be protecting them.
I'm tired of so-called men throwing the blame on women, when in reality feminism would never exist if men accomplished their purpose on Earth. There is a proverb that goes like this: "The duty of man is to protect the woman, while the duty of woman is to reunite the man with his soul."
If men continue complaining about women while never acting on higher impulses to defend them from this world, then there will be no future. The future needs love between men and women, its one of the most powerful things there are, nothing can stop a man who is in love - so stop hating and do what's right... protect women from a world that takes an innocent girl and turns her into an object of pleasure for base men as she grows.
There is nothing more worth dying for in this evil world than for this. Without rekindling this flame between men and women, we will always be slaves. Men must learn how to love again.