Swedish Activist's Murder Spurs Call to Action
December 20, 2017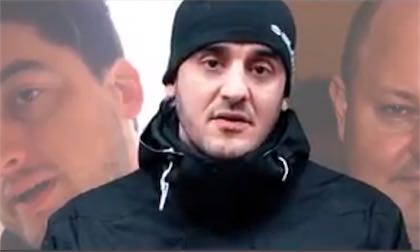 Bechir Rabani's death has aroused the Swedish people to confront the complete corruption of the Swedish elite and MSM. The real Swedish opposition --rational people-- has found their martyr.

"Rumours have it that Bechir got information concerning Aschberg and pedophilia. Everyone is waiting for the next video now. We don´t believe the intelligence community has taken all the copies."

By "Patriotic Swede"
(henrymakow.com)
Stockholm--Many people are deeply saddened by Bechir Rabani's mysterious "death" in Sweden last Friday Dec. 15. Rabani was a courageous citizen journalist originally from Palestine.
Let´s be honest and call his death a probable murder. The Megaphones, his alternative media channel, had made a home visit to famous MSM journalist Robert Aschberg, a few days earlier.
Aschberg is a reporter and conducts investigative journalism against Swedish citizens, where he visits and criticizes them. The whole process at the apartment door was filmed by Rabani and his team and it was interesting to hear Aschberg´s wife threaten Rabani before the camera: "You will pay for this!"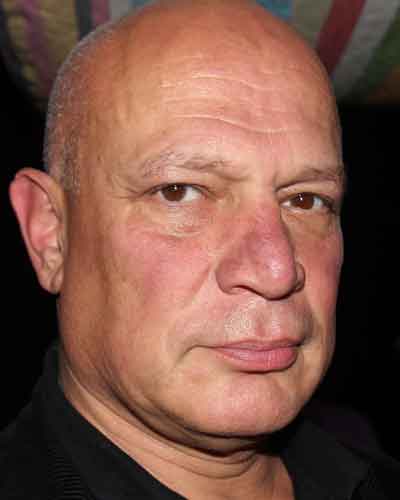 Aschberg, left, is
grandson of Bolshevist banker Olof Aschberg. He
is a leftist Jew with connections to Soros organizations that persecutes Swedish people who oppose mass migration. Aschberg also has done a lot of work regarding sexual crimes like pedophilia and child pornography. When Rabani visited Aschberg´s home in the same manner as Aschberg visits ordinary people, his journalist wife opened the door and threatened Rabani in front of the camera. Aschberg himself is rumored to have been hiding in his bedroom, too fearful to come to the front door. Aschberg claims to have been on a trip.
The Probability That Rabani Would Die From Natural Cardiac Arrest Is Practically Zero
As in cases like
Udo Ulfkotte
, the German editor who exposed Illuminati mass media control, the likelihood that Bechir Rabani, very fit and 33 years old, would die of a sudden natural cardiac arrest is practically zero. This probable murder has been carried out by a secret service, like Mossad or similar organization, which probably used a scalar weapon or equivalent to kill him in his sleep. Local police closed the case immediately and said that there is no reason to investigate further. This fact tells us the case is controlled by the local Illuminati.
The day before his death, Bechir promised online that he would present compromising information about Robert Aschberg and others in the Swedish MSM establishment. Aschberg himself is known as a brute and is suspected of having been involved in at least one Swedish murder case (stamped suicide) before.
Swedish MSM Was First Silent And Now Calls Bechir A Right-Wing Extremist

No MSM journalists appeared at the memorial services of Bechir in Stockholm, Gothenburg and Malmö. Later on when the death story spread like wildfire on the Internet, the MSM said Bechir had become a martyr for right wing extremists and that Aschberg is completely innocent. For once, we can agree with the MSM that Bechir is a real martyr for Swedish people. So far there are 150k downloads on Youtube of Bechir´s video (see below) of his visit to Aschberg´s home. That is a huge number in Sweden.
Furthermore, the MSM calls the widespread information about Bechir´s death an attempt by right-wing extremists to destroy the existing order of society. Everyone is an extremist as soon as they expose the elite´s depravity.
Bechir Hinted About More Compromising Information In His Video
A possible motive for his murder is that his group has mapped the elite in Stockholm. He said that Aschberg "would be nothing without his fortune and a silver spoon up his ass..." Rumours have it that Bechir got information concerning Aschberg and pedophilia. Everyone is waiting for the next video now. We don´t believe the intelligence community has taken all the copies.
The Elite´s Extreme Fear Of The Masses

Bechir has aroused the Swedish people to confront the complete corruption of the Swedish elite and MSM. The real Swedish opposition --rational people-- have now found their martyr. People are upset and they are more angry than fearful which is a big change compared to before. There are many people talking about visiting Aschberg again and this trend is very interesting since nobody can hide from the masses when they come to your front door.
In fact, this event in Sweden can serve as a model for other citizen journalists around the world. Stop writing articles and go visit your big leaders and see if they dare to meet you. If they kill you, you will become a martyr and hundred more people will show up at their door.
Furthermore, Granskning Sverige, another citizen journalism initiative in Sweden calls on different important people and records their reactions. It has had a huge impact and has made the MSM go ballistic and stamp them as extremists as well.
The Way To Arise The People Is Unity, Information And Peaceful Dialogue With The Elite
What we can learn from this probable murder is that there is a road map potentially being carved out for any country who wants to break free from the enslavement plans of the evil powers.
First of all expose the elite by informing the people about the deception of their right-left paradigm and their money system with a focus on the banks and their monopoly on printing debt money. Cooperate with as many people as possible. Unity is key - one guy can´t beat the system but many people can do.
Use the internet only as a complement. Chances are only a few people will see your internet information so legs and mouths must be used.
Secondly, call the elite people and record the talks. That will further expose them when they can´t reply the questions and look like scumbags.
Thirdly, visit them in their homes in a peaceful way. Record everything. If someone dies after visiting them, spread the information everywhere.
Last of all, the masses need to take action and take control over the country when the tipping point is reached. Nobody can predict what will happen at that moment.
We still have a long way to go but things are changing in an unexpected way now.
_________________________________________________________________________
Patriot adds:
More rumours: It is said from multiple sources that Aschberg is an incestuous pedophile, all his kids look like drug addicts, completely lost.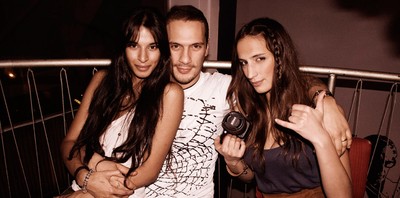 Two of his three kids here. Frank and Annika to the right.... Looks like they are part of the club right?...
Father and daughter Annika:
https://www.galamagazine.se/kungavanner-och-kandisar-pa-glammig-galapremiar-for-filmen-solsidan/robert-aschberg-med-dotter-annika-aschberg/
She looks like she had a few rough years.
Related
-
Rabani´s visit to Aschberg. The visit starts at 31.50 in the video.
Ole Dammegård about the suspected murder of Rabani in English:

Makow comment
- 1. Even if you were receptive to migrants, you have to ask why there are no women or children. Plainly, the introduction of so many males is a form of eugenics and a threat to local women. 2. It is ironic that this martyr for Sweden is a Palestinian.
Sometimes immigrants understand principles of national independence better than locals.