January 8, 2018
I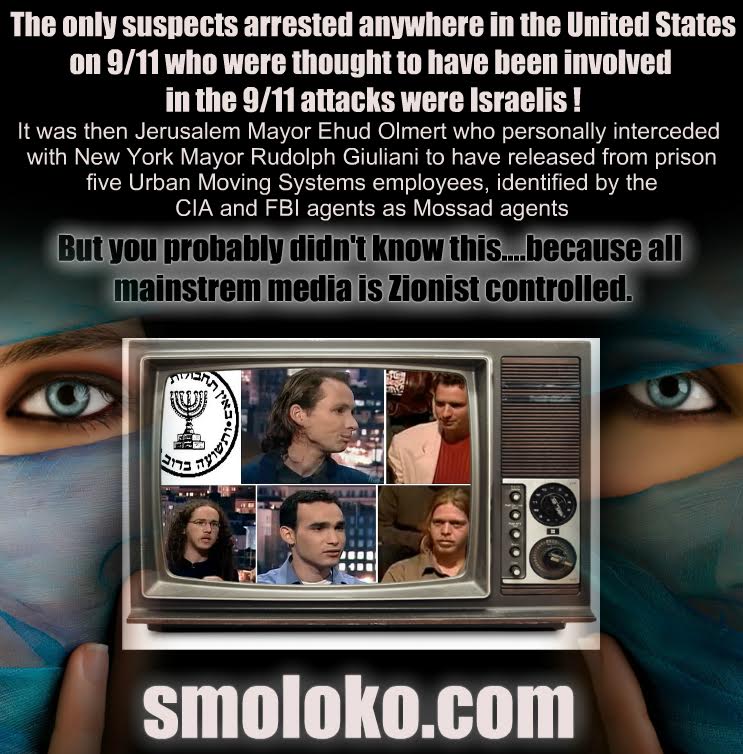 Jews Behind Christian-Muslim Tension
When the smoke clears and the dust settles from the seemingly inevitable next world war,
the history books will hopefully state that the terror attacks that started the Islam vs. Christian wars were perpetrated by those who refer to themselves as "Jews".
by Bojack Horseman
(henrymakow.com)
I say hopefully, because as we all have come to know the hard way that history is always written by the winners. The biggest terror attack of course, was carried out by none other than prominent Jews in and out of the halls of American power they have long ago usurped.
Here are some Zionist Jew characters whom helped orchestrate, or inadvertently helped uncover true events of September 11th, 2001:

World Trade Center leaseholder Lawrence Silverstein admitted that 7 World Trade Center had been "pulled" in a controlled demolition, a feat that takes weeks of careful planning at the very least. According to Silverstein this was a "last minute decision" WTC 7 flawlessly collapsed at a gravity defying "free fall speed" neatly into it's own footprint as stunned architects and engineers around the planet looked on. "Lucky Larry" happened to have a dermatologist appointment that day. His two adult children who happened to have offices in the WTC, also stayed home.
Perhaps as many as 4000 Jews were warned from an Israeli run instant messaging service called Odigo not to go anywhere near lower Manhattan that day, including Disgraced Senator Alan Franken who was personally warned by former Mayor Ed Koch. "To tell you the truth, I got the Jew call. I had an office in the Trade Center where I used to do most of my writing. The call came from former New York mayor Ed Koch. "Al," he told me, "don't go to work on the twenty-third day of Elul [September 11, 2001]." - Al Franken from his book Lies and the Lying Liars who Tell Them. http://www.bollyn.com/sen-al-franken-admits-being-warned-about-9-11-beforehand-2/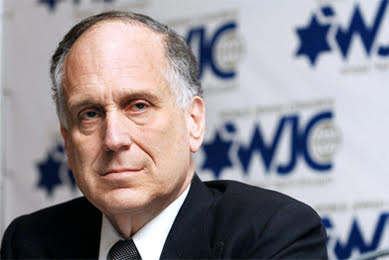 Ronald S. Lauder, the Esteé Lauder cosmetics heir, for some strange reason happened to be on Ronald Reagan's defense policy board in 1981 influencing U.S. war policy in the Middle East and funding schools for the Mossad. Later on, Lauder's random acts of kindness curiously included successfully privatizing the WTC complex and tiny Stewart Air Cadet base in New Windsor, N.Y. , where the fateful flights 11 & 175 nearly collided in mid-air despite leaving Boston's Logan airport a full 16 minutes apart.
None of us in western society had ever heard the term "Islamic terror"; until Jews dressed as Arabs detonated bombs in the King David hotel in Jerusalem in 1946 to help usher in the Jewish state. Senator Ron Paul considers the terrorists we may see mowing us down in trucks or strapping explosives to their bodies "blowback" for the years of endless wars perpetrated on Muslims. I call them Israeli orchestrated false flag events designed for one purpose and one purpose only; To vilify Islam in the eyes of the "Goyim".
The "Goyim" or "cattle", is you.