Another False Flag Shooting in Florida?
February 22, 2018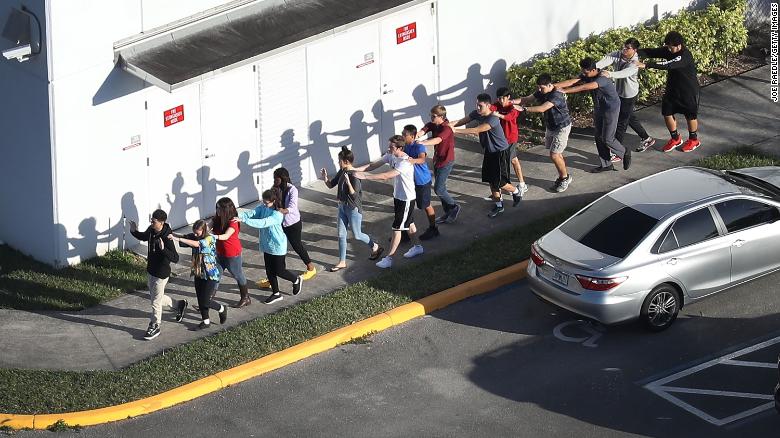 (left, you know it's a drill when they do this.)
Merit Freeman lists the reasons he believes this

is another psyop initiated by the Deep State
to disarm the American people.
"I nailed it and hit a nerve. No matter what you type into Google, it will not bring up the story. You can search for the URL, exact quotes, keywords, names, anything you want. Google refuses to display it as a result. It's fucking black-balled. I called in to 'Coast To Coast A.M.' to talk about the event, and they cut me off after I said the words 'False Flag.'" - Freeman
Latest --- Cops told not to enter school unless they were the shooters. Shows shooters exiting.
-------- David Hogg rehearsing and flubbing his lines
by Merit Freeman

(henrymakow.com)
Parkland, Florida False Flag School Shooting
The incident at Marjory Stoneman Douglas High School in Parkland, Florida on February 14th, 2018 was a false flag event, designed to foment a fascist gun grab.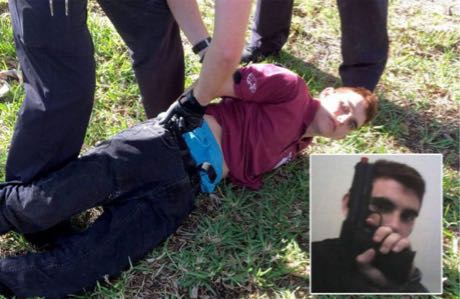 The official narrative states that 19-year old NIKOLAS DE JESUS CRUZ, a student who had been kicked out of the school, entered the facility, set off smoke grenades, pulled the fire alarm and opened fire on students and teachers with a .223 caliber-15 rifle as they tried to evacuate the building, killing 17 people and wounding numerous others.
This incident has all the markings of a government-sponsored false flag event:
â–º The story was posted by news outlets days ahead of time. (See below)
â–º There was an Emergency Response training drill happening that day in the county adjacent to the incident. This is the "smoking gun" in my opinion. There was also a drill at the school.
â–º Eye-witnesses reported multiple shooters, yet only one "gunman" was arrested.
Eye-Witness Confirms Multiple Shooters [1] [VIDEO]
Eye-Witness Confirms Multiple Shooters [2] [VIDEO]
â–º Crisis actors were on the scene to give interviews.
A "mom" claiming to have been in the 2017 Fort Lauderdale, Florida airport shooting now says that her "kids" were part of this shooting. A family who false flags together, stays together.
No Coincidence: Mom & Sons Victims In Multiple Shootings [VIDEO]
â–º An active shooter drill preceded the actual shooting.
Eye-Witness Confirms Active Shooter Drill [VIDEO]
â–º Confusion and misdirection pertaining to the identity of the shooter/patsy were rampant.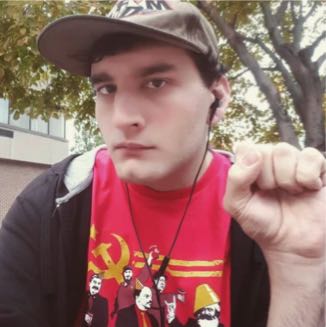 A picture and biography of a person unconnected with the shooting were immediately spread across the internet and news sources, as a picture from MARCEL FONTAINE's Facebook page was hijacked and passed off as the shooter. (Since scrubbed. Screenshot below.)
---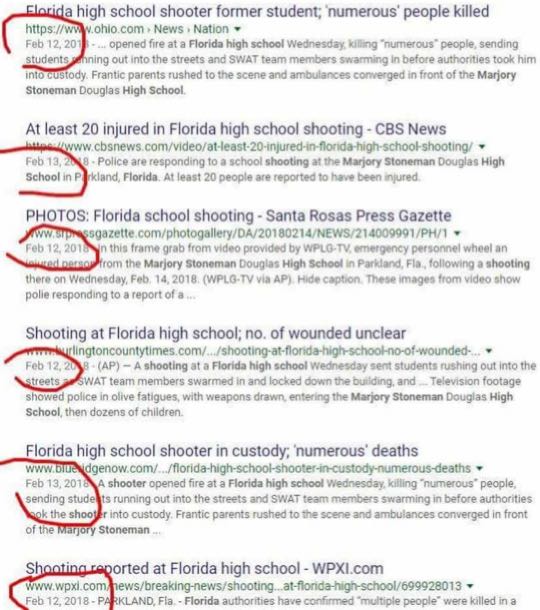 Related- Paramedics Kept Out
----------Shady figures in the Parkland Hoax (Must Watch)
Cruz legal guardian Military Intelligence? Analysis from Miles Mathis
Mother of Crisis Actor in link below is Democrat Activist, CNN Employee
----------Survivor caught on film rehearsing lines
-----------No birth records for "dead" students
---------- Student - "Thought it was a drill until we read the headlines."
-----------Florida Shooting- Here is what they are not telling you
--------------- Michael Hoffman - Necromancy at Stonemason High
--------------- Jewish Sheriff- How Convenient
---------------- Jim Fetzer - A False Flag for Valentine's Day
-----------------Shooting Hoax for Gun Control
-------------------Hoax Exposed (Video)
----------------- #parklandhighschool had a scheduled "active shooter " drill. TODAY! (2/14/18) Father of student says on air 4:28 https://www.youtube.com/watch?v=D7plDibrP1U&app=desktop
----------------- "We were told the police would do a code red with fake guns"
First Comment from James Perloff-
Great post. A rapid breakdown of the event. In addition to the shooter being named "Jesus" and "Cross," the media is reporting that he was "obsessed with guns" and that his Instagram picture features a MAGA hat! In short, the shooting was done by Jesus, the NRA, and Trump--everyone the left-wing Zionist MSM wants you to hate.

Similarly, you will recall that in January the media reported on two California parents who allegedly ran their home as a "house of horrors," keeping 13 kids (yes, 13) chained to beds. The media described the parents as "Christian homeschoolers" who were forcing the children to memorize Bible verses. Sounds like they're hiring B-movie scriptwriters to paint Christians as cliché villains in "Wag the Dog" screenplays sold as "news."
Glen writes-
I heard of this, yet another "Capstone Event" while I was getting ready to leave work on the eve of the 14th. I thought to myself, what a great day for another false flag event. St. Valentines day and Ash Wednesday all rolled into one.
The next morning when I returned to work, not a word of any of this was spoken by anyone. I am not saying everyone has wised up to the almost daily barrage of B. S. we are bombarded with, I am saying the short attention span of my fellow Americans will prove to be the death of these events. Americans have become numb to these contrived shootings, the shine has worn off of the new propaganda toy.
The funny thing about this is no one, I mean no one I know is more inclined to give up their guns. In fact they are more determined than ever to stock up on guns and ammo. It is my belief that these little events have had the opposite affect they were intended to have.
Selfie Taken at Crisis Actor Bootcamp